Activist Oppose Govt Move to Fell 318 Trees for Mathura-Vrindavan Road Widening
The government proposal is estimated to affect 4.184 hectares of the protected forest land, in addition to 2.786 hectares sanctioned earlier.
Vrindavan, 2022-05-01 (Vrindavan Today News): Concerned about the deteriorating environmental condition in Braj, activists are opposing the Uttar Pradesh Government's move to fell 318 trees for the widening of Mathura Vrindavan Road. The government proposal is estimated to affect 4.184 hectares of protected forest land, in addition to 2.786 hectares already sanctioned earlier.
The Government of Uttar Pradesh had recently sought permission from the Supreme Court for felling of 318 trees for the purpose of strengthening and widening of the Mathura Vrindavan Road. The proposal is being opposed on the grounds that the removal of 318 fully-grown trees, many of which are over 50-years-old, is bound to cause irreparable harm to the environment. Compensatory tree plantation cannot provide the same advantage as fully-grown trees, and therefore should be treated as an alternative.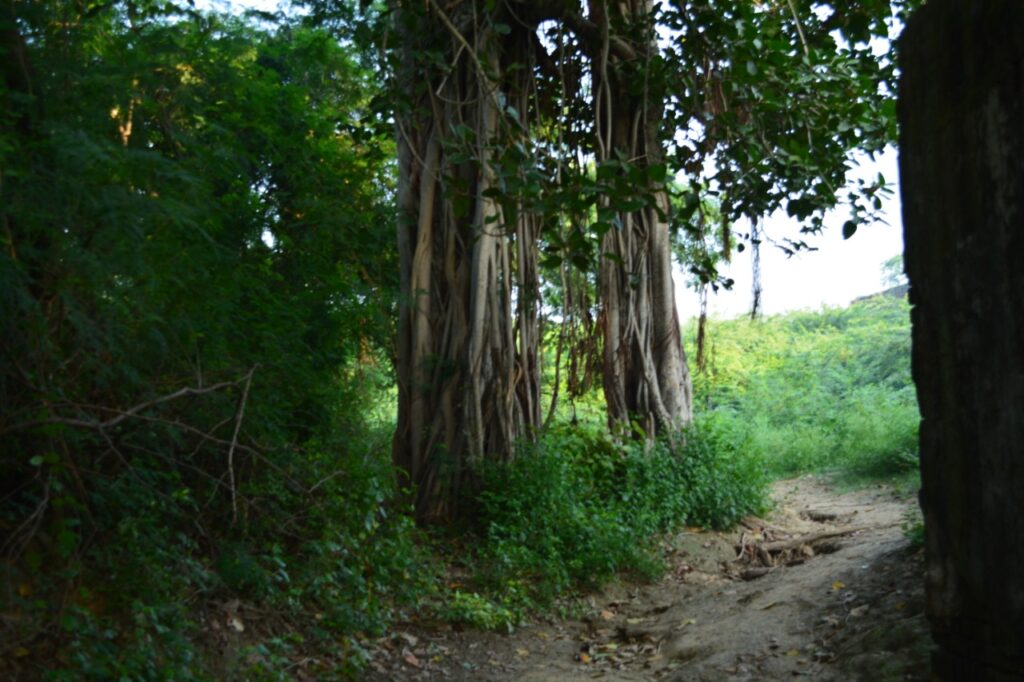 Moreover, activists are concerned that declining soil quality in the city area may not support newly-planted trees as well as the old ones that have evolved the resilience to sustain in the present conditions with low moisture and nutrient content over the years.
Mathura –Vrindavan Road is the only approach road left to enter Vrindavan, and fortunately it is still considerably green. Visitors and commuters can enjoy the scenic beauty and ambience of the forests on both sides. The present proposal for its widening will endanger these forests and deprive the citizens of their right to a clean and healthy environment, while also hurting their religious sentiments.
Hundreds of old trees of great ecological and heritage value have already been cut for various projects involving road broadening and sewage lying in the twin cities. The destruction was most rampant during the years 2009 and 2010 along Mathura – Vrindavan road, Chhatikara-Vrindavan Road, and Parikrama Marg when an injunction against the cutting of trees was successfully sought from the Allahabad high court.
Chhatikara–Vrindavan Road which connects to National Highway 2 (old) was initially covered with huge green trees that had overgrown from the gardens and groves on both sides to form a canopy over it. Under the garb of development and road widening, most of the trees were cut and several villages were sacrificed to build new townships. It is most important to note here that these projects and activities were not a local requirement, and were in all likelihood carried out for profit motives.
The Government's intention to develop the Braj 84-kos Parikrama as a 'heritage highway No. 108', though seems benevolent on the outside, will cause similar unwarranted and irreparable damage on a much wider scale. Mathura-Vrinadavan is an eco-fragile area, and therefore it is essential that the natural forests be protected in order to preserve the region's eco diversity.