Artisan Centre in Vrindavan to Support Emerging Deity Shringaar Industry
The Krishna Artisan Centre currently under construction in Vrindavan will encourage and empower artisans and traders by providing them opportunities for training, employment and business.
Vrindavan, 2022-07-08 (Vrindavan Today News): The production and sale of deity poshak, mukut shringaar, and Tulsi kanthi malas is gradually taking the shape of an SME in Vrindavan. In order to support and further grow this emerging handicraft industry, the centre and state government of Uttar Pradesh are setting up an Artisan Centre in the town under the World Bank Pro-poor Tourism Development Scheme.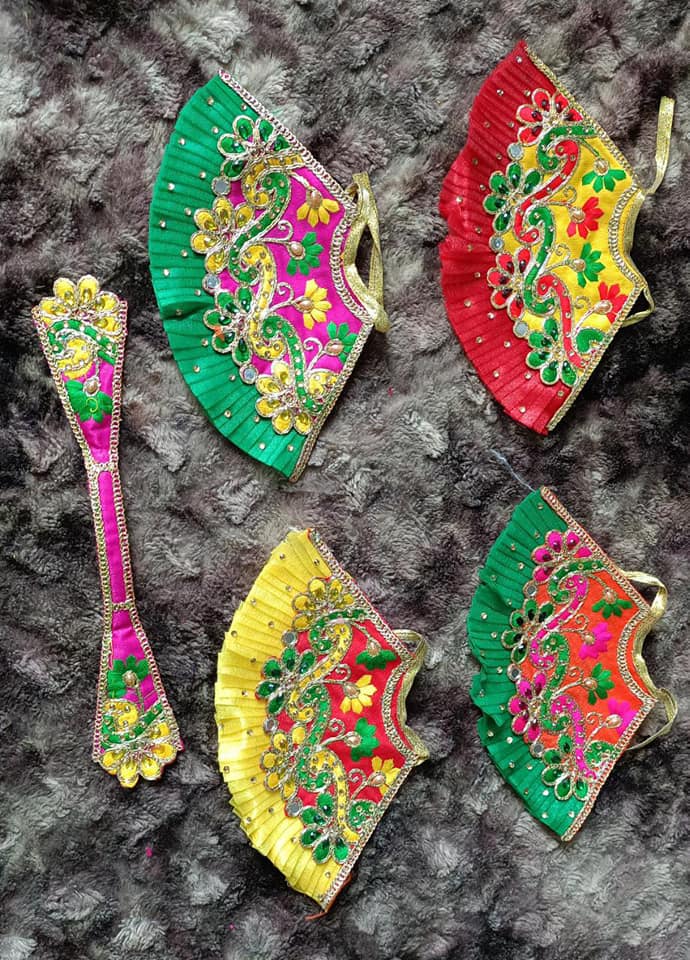 The Krishna Artisan Centre is currently under construction on 1500 sq km of municipal corporation's land near Haiza Hospital at the cost of Rs. 30cr. The 3.5km lane in Gaura Nagar Colony connecting to the location is being simultaneously developed as a proper road with drainage facility and ornamental street lights.
Additional municipal commissioner Satyendra Kumar Tiwari shared that the Artisan Centre will be a three-storey building with a sprawling front complex where a weekly market – 'Buddh Bazaar' – will be organised. Platforms and shops with tin shades will be provided for traders and artisans to sell and/or showcase their products.
The deity shringaar industry provides employment to approximately 1.5 lakh people in Braj. Apart from Vrindavan households, it engages families from around 24 nearby villages. Together with the sellers and traders, and the Kanthi Malas business included, this relatively unorganised business is fast assuming the size and status of an SME. The products are in demand in local, national and international markets as well.
There are approximately 300 shops dealing in deity poshak in Banke Bihari Temple area/market, Shahji market, Athkhamba bazaar, Dusayat, Govardhan Gate, Loi Bazaar, Rangji market, and Ramanreti bazaar. While Delhi, Haryana, Punjab, Maharashtra, Gujarat and Kolkata are the main markets, there's considerable demand for the products via the online route in Canada, Australia, America, Ukraine, Dubai, Sri-Lanka and Nepal.
The Krishna Artisan Centre will further encourage and empower these artisans and traders by providing them opportunities for training through workshops, employment and business.