Bio Earth production from the waste in Mathura
An initiative of the Municipal Commissioner Anunaya Jha to prevent the formation of garbage hills
2023.04.17 (Vrindavan Today news): The Municipal Corporation of Mathura has made significant progress in waste management, preventing the 200 metric tons of garbage generated every day from piling up in the city. The Corporation has been successful in producing 25 to 30 tons of bio-earth daily from the garbage collected, which is then used for filling construction work or procured by the Fertilizer Company to create manure.
Before the formation of the Municipal Corporation, Mathura Municipality alone generated 60 to 70 metric tons of garbage daily, which was dumped at the Nagla Kolhu dumping ground. The Vrindavan municipality also used to dump its garbage at the dumping ground near the 100-bed hospital. Although a Solid Waste Management Plant was set up at Nagla Kolhu earlier, it went through several controversies and was forced to be closed down. However, after the formation of the Municipal Corporation, the plant was reopened and waste was being converted into compost.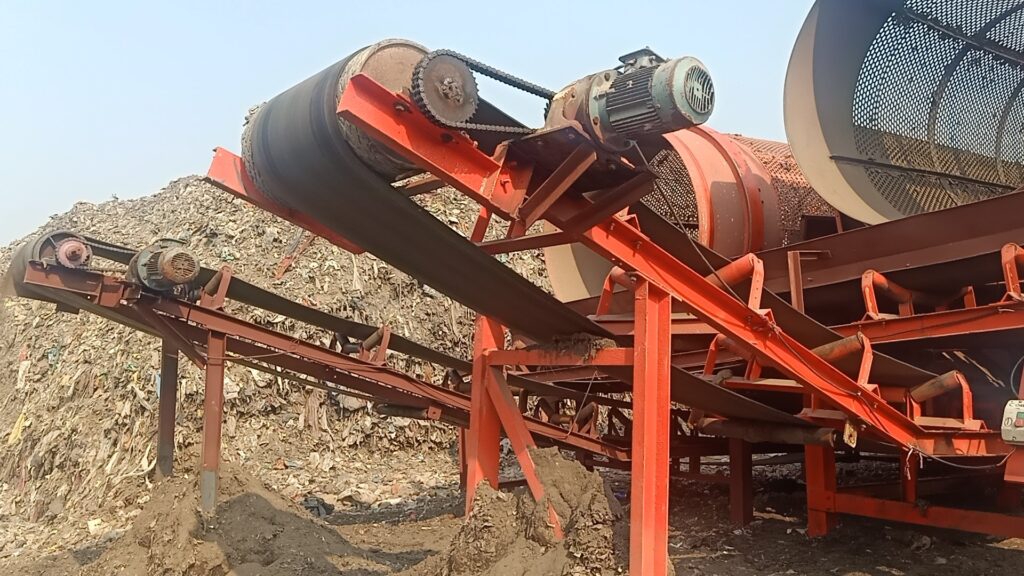 Efforts are also being made to eliminate the Nagla Kolhu dumping ground and other dumping grounds in Vrindavan completely. The Municipal Corporation has already dismantled more than 30 dumping grounds and is planning to eliminate others. The waste generated is converted into bio-earth, which is being sold at Rs 311 per tonne. The Indian Agro Fertilizer Company is also producing manure from this bio-earth, which is beneficial for agriculture.
Municipal Commissioner Anunaya Jha is closely monitoring the plant, and the sanitation expert Rishabh Kant Dubey has reported that about 120 kg of bio-earth is being prepared from one thousand kg of waste at the plant. So far, 12 thousand metric tons of Bio Earth has been sold, and 200 metric tones of garbage are generated daily in the Municipal Corporation area alone. With the success of the Solid Waste Management Plant, the Municipal Corporation of Mathura is setting an example for other cities to follow in effective waste management and sustainable solutions.