Navratri Special (Day 9): Chandravali Devi, the goddess who refuses to accept a roof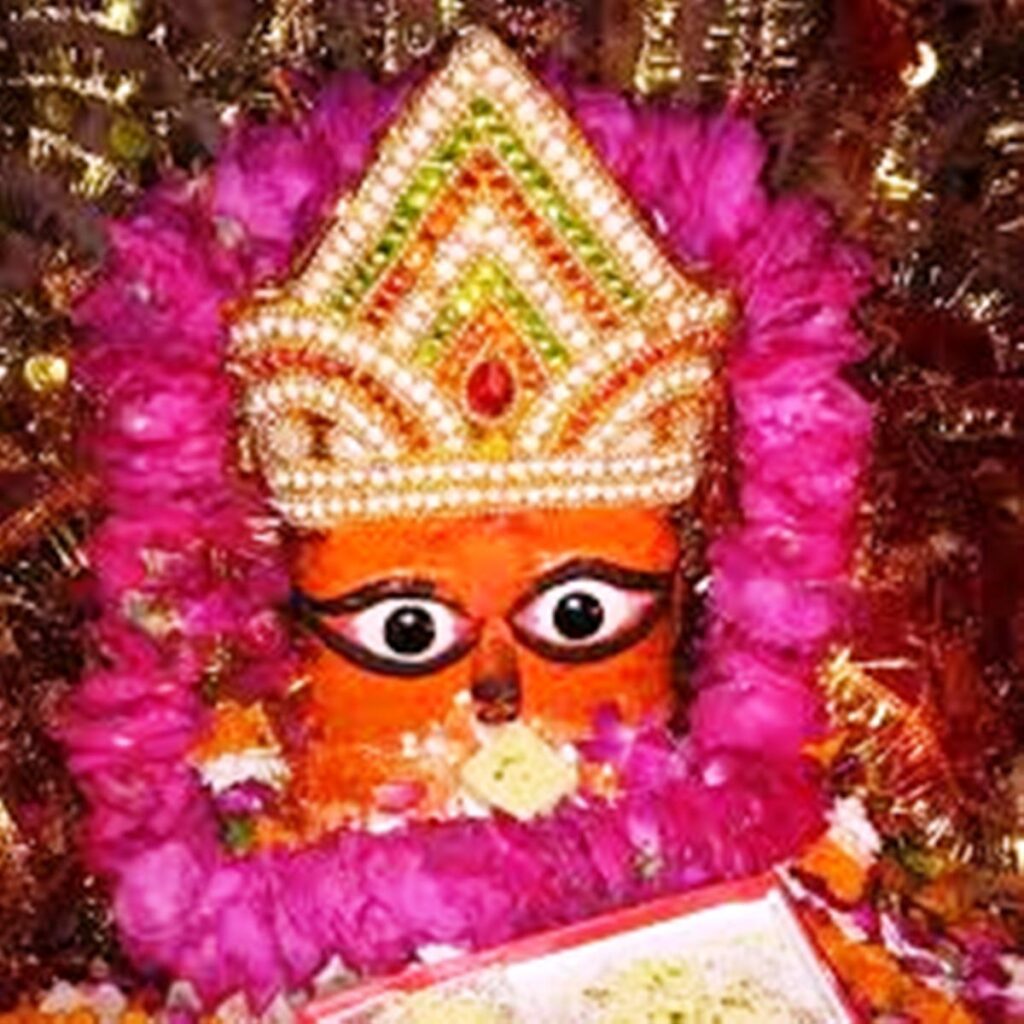 2022.04.10 (Vrindavan Today News Service): April 2 to 10, 2022 India is celebrating the festival of Chaitra Navaratri – the nine nights dedicated to Devi. Like everything else, Navratri in Braj is also subsumed in Krishna Bhakti, whether through the worship and contemplation of Radha and her ashtasakhis or through the nine manifestations of Devi associated with Krishna lilas in various forms and names. Everyday during 'Navratri' our articles will take readers on the trail of Braj's own shakti peethas – the nine energy centers dedicated to celebrating the feminine. On the ninth day of Navratri, we pay our obeisance to Shri Chandravali Devi.
Nearly 15 km from Mathura, a cut across the Mathura-Baldev road, is situated the temple of Chandravali Devi. Every Monday and during the Navratri, hundreds of devotees gather to attend the temple fair, and pray to Devi for her blessings. Maa Chandravali is known to never disappoint her 'bhaktas'.
A unique feature of this temple is that it has no roof. Not that the means to build one do not exist, but many devotees have tried and failed. All 'purusharthas' pale in front of Devi's will who sits braving the seasons all alone in the desolate landscape, waiting for Krishn to come back.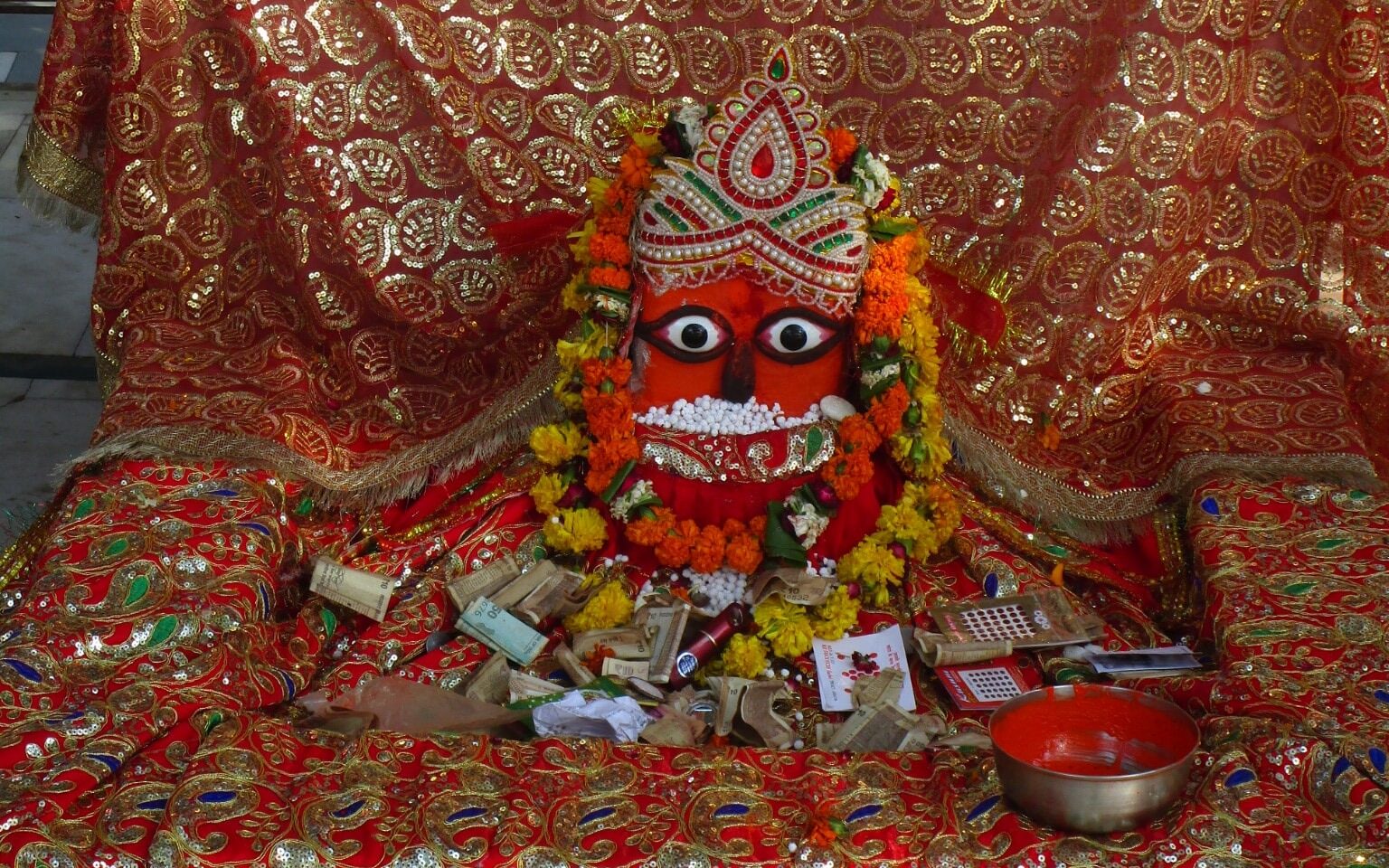 Chandravali is one of Radha's ashtsakhis, and she has been waiting in the wild ever since Dwapar Yuga. The story goes thus…
On seeing Radha and Krishna heading for Raas to the Yamuna bank, Chandravali insisted on joining them, but Krishna asked her to wait at the spot until he returns. Obeying his wish Chadravali sat down to rest under a 'hees' tree by the Yamuna. Seasons turned, and years passed before Krishna finally returned. Miffed at the delay, the irate Chandravali refused to talk to Him. So as to assuage her anger, Krishna granted her the boon of being worshipped in Kaliyuga in that very form which exemplified the soul's wait for the divine.
When the time arrived, Devi Chandravali appeared to a Krishn devotee by the name Muralidhar in a dream, and instructed him to resurrect her form from under the 'hees' tree and consecrate it. Every year during Navratri a fair is organised in the temple. Devotees undertake different kinds of penances, and vows to please the 'ever-waiting goddess'. Some travel barefoot on the treacherous road to her temple, others organise 'dolas' (sawari or palanquin), 'bhandaras' and 'kanya pujan'.