Mathura DM initiates green fodder cultivation in gaushalas
2023.05.15 (Vrindavan Today News): In an effort to address the shortage of green fodder for cows in gaushalas (cow shelters), the District Magistrate of Mathura, Pulkit Khare, has instructed officials to start sowing green fodder in gaushalas that have land within five days. Currently, most of the 44 gaushalas in the district do not have arrangements for their own fodder, leaving cows with insufficient food.
DM Pulkit Khare has directed the SDMs to get the green fodder sown on the land of gaushalas where land is available. Out of the total 44 gaushalas, 30 have their own land. The DM has asked all the BDOs to get the green fodder sown on these lands within five days.  For those Gaushalas which don't have suitable land to grow the fodder will be provided with the land to grow fodder. All the SDMs were directed to find Gram Sabha land for these gaushalas.
The DM has also instructed the concerned authorities to bring the abandoned cows to those gaushalas where there are lesser cows. Cattle catchers will be provided to shift the cows from the gaushalas where the numbers of cows are big in numbers to the gaushalas where there are a fewer cows.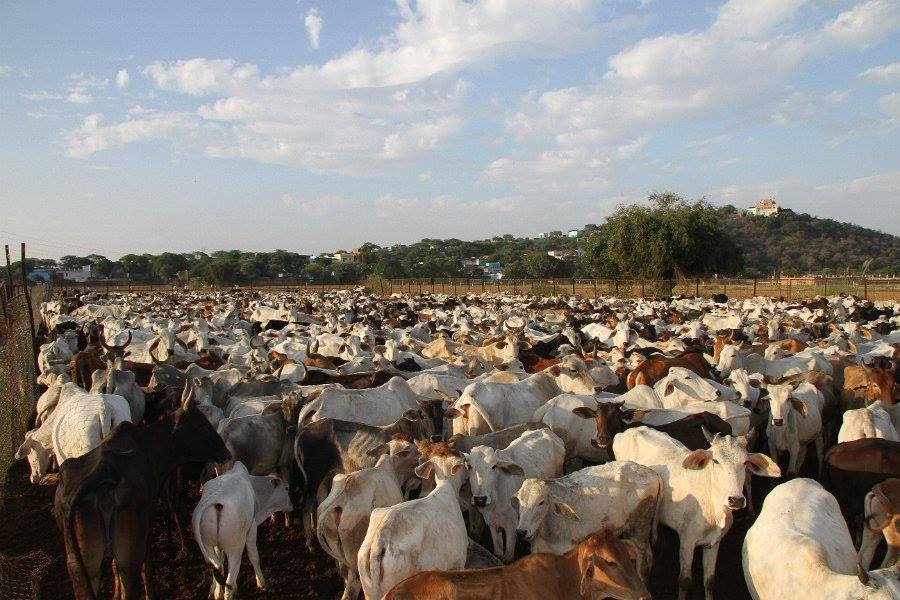 To implement the plan, a meeting will be held by DPRO Kiran Chaudhary with the concerned village heads. Once implemented, all the gaushalas will prepare fodder for the cows themselves, which will help to maintain the health of the cows. Green fodder is considered to be the best for cattle.
It is heartening to see the authorities taking steps to ensure the welfare of cows in gaushalas. The shortage of green fodder for cows is a serious issue, and Khare's plan to cultivate green fodder in gaushalas with land and search for suitable land for the others is a commendable initiative.
This move will not only provide adequate food for cows but also ensure better care and support for destitute cows. The administration's plan to bring destitute cows to gaushalas with fewer cows and providing cattle catchers to catch them is a positive step forward.