Nimbark temples of Chhipi Gali; Nimbark Kot, Ajab Manohar Lal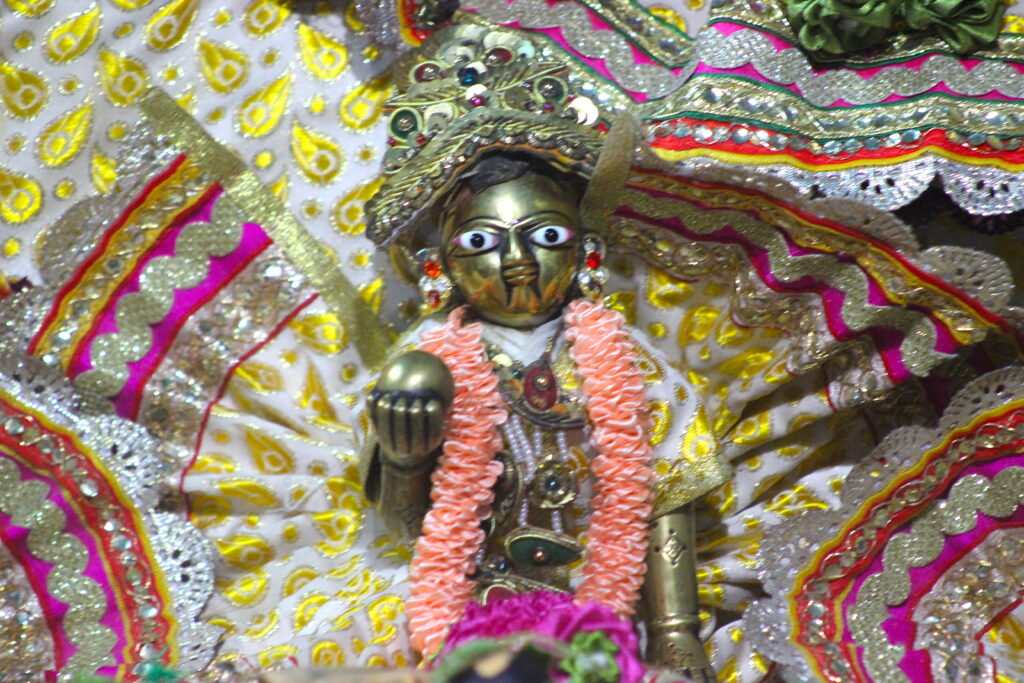 2021.11.10 (Vrindavan Today News): Near the mid-point of Chhipi Gali we found an attractive mandir painted powder blue. The door was locked but we could see a beautiful courtyard inside, with a gorgeous madhu-malati creeper. A shopkeeper nearby told us there was a doorbell and asked us to ring it. Soon a gentleman in an elegant white dhoti appeared to let us in.
The temple, we learned, is Vrindavan's historic Nimbark Kot. On the temple's altar reside the sweetly smiling deities of Shri Radharaman Lal and Radharani. Around the Divine Couple are many other beautiful murtis, including the four Kumars, Hans Bhagwan and Nimbarkacharya. But the oldest is a beautiful Deity of Bal Gopal (baby Krishna), who the caretaker says is about 350 or 400 years old.
The altar once held a deity of Narad Dev too, but unfortunately the murti was stolen by someone who had come for darshan. Perhaps that is why they keep the front door locked, I thought. Upon request our host Shri Anushuman Gopalji, son of Nimbark Kot's mahant Shri Vrindavan Bihari Goswami, kindly spoke to us about the temple's fascinating history. "We have been celebrating Shri Nimbarkacharya's utsav for the past 174 years. This tradition was started by Shri Gopaldasji Maharaj. "Two centuries ago, Shri Gopaldasji Maharaj was a famous exponent of Shrimad Bhagwatam Katha. He used to travel up and down the Ganga River from Badrinath to Allahabad performing Katha.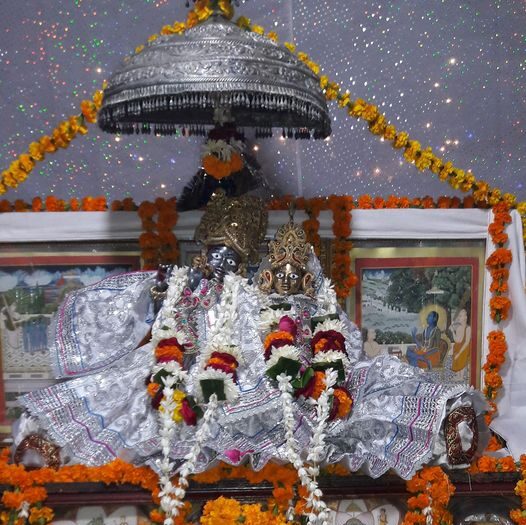 "Once when he was performing Katha in Haridwar, Shri Ganga Devi (the Goddess of the Holy River Ganges) appeared to him. She told him that the tradition of Shrimad Bhagwat Katha had all but disappeared in Vrindavan. After the Mughal invasion, the Katha tradition suffered a blow under Muslim supression, and many saints of the Gaudiya Sampraday who performed Katha went into hiding and did their spiritual practices in secret. "In order to help revive the tradition, Ganga Devi instructed Shri Gopaldasji to come to Vrindavan and perform Katha. He used to perform Katha at Purani Kunj near Bankhandi, and in other places as well. It became his sole mission, and wherever he found three or four people gathered together, Shri Gopaldasji would sit and perform Katha. '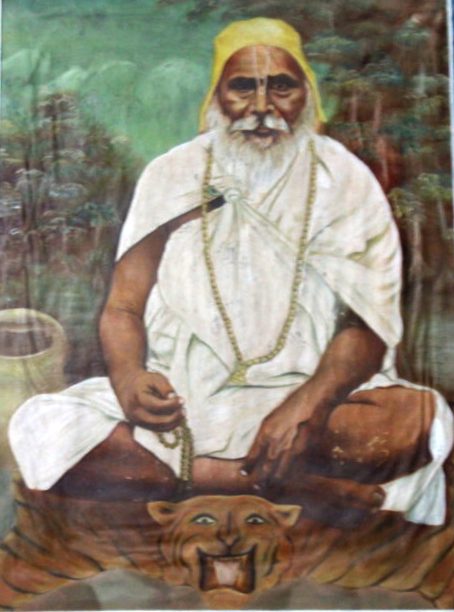 The acharyas of Tatiya Sthan requested Shri Gopaldasji to arrange a celebration for Shri Nimbarkacharya Jayanti, which falls in the month of Kartik. As they are followers of Swami Haridas, the saints of Tatiya Sthan focus on the acharyas of their lineage who came after Swami Haridas. As Shri Gopaldasji Maharaj was also a Nimbarki, they thought it fitting that he should arrange for Shri Nimbarkacharya's festival. "Shi Gopaldasji had the supernatural ability to create gold. He used his powers to make two golden coins and used that wealth to prepare for the celebration. In 1843 AD Shri Gopaldasji Maharaj performed Nimbarkacharya's utsav for the first time.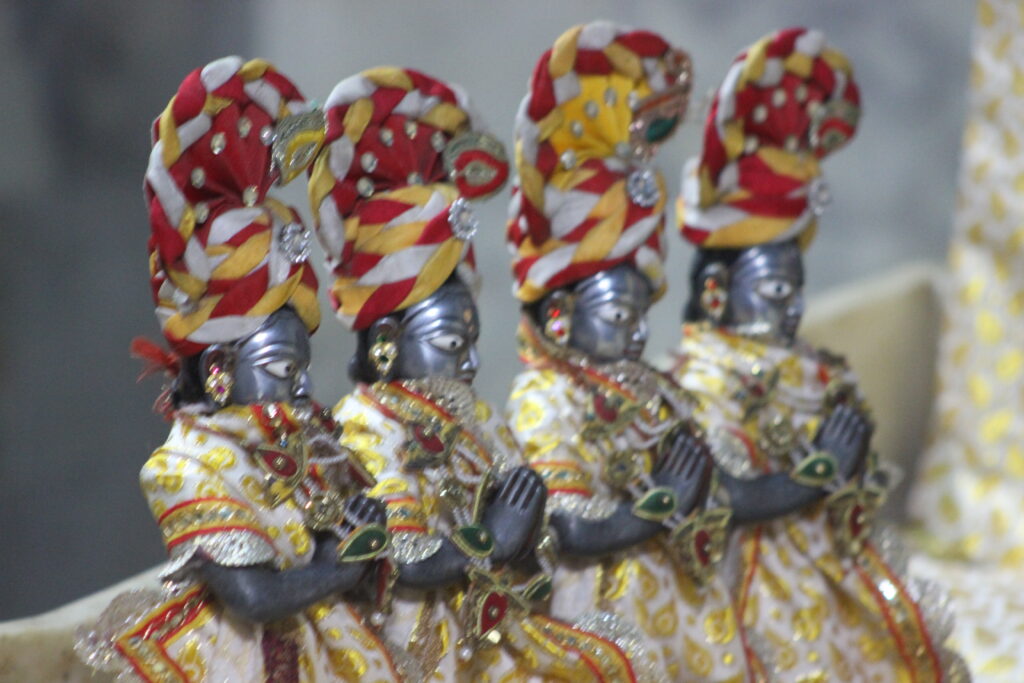 "Shri Gopaldasji Maharaj had a disciple named Baba Hansdasji Maharaj, who lived and performed bhajan (spiritual practice) at Vilasgarh in Barsana. Sri Gopaldasji asked Sri Hansdasji to learn his supernatural method of creating gold. However, Sri Hansdasji declined saying, 'This is Kaliyug. People will take advantage; they may threaten to kill me and force me to make gold for them. I don't want this occult knowledge. I will beg for alms instead, and use whatever I receive to arrange for the festival.' And so he did. "Shri Hansdasji Maharaj left this world about 80 years ago. After him, his disciple Shri Vansidasji Maharaj carried on the tradition, with the help of my Dadaji (grandfather) and his elder brother, who were both his disciples. Shri Vansidasji Maharaj left this world two years ago. "This temple was built in 1926, and we still continue the festival of Shri Nimbarkacharya today.
This year marks the 174th utsav. On Kartik Purnima, Shri Nimbark Bhagwan's abhishek is held in our temple, and the following day a shobha yatra (procession) goes out from the mandir. It is probably the oldest shobha yatra in Vrindavan, as I am not aware of any records that mention an older one. "Another special feature of this temple is that it houses a vial of Shri Tulsi Dasji's charanamrit."
Shri Ajab Manohar Lal Temple (Rajasthani Mandir)
A little further down the lane, walking towards Pratap Bazar, we found another Nimbarki temple which, according to the signage, is under the care of the Government of Rajasthan's Devasthan Vibhag. Speaking to the caretaker we learned that the temple was founded 180 years ago by Shri Ajab Lalji, the Raja of Bikaner. The temple deity is named Shri Ajab Manohar Lalji Maharaj. The deities were fascinating to behold. A sandstone slab contained more information about the temple, but it was worn down and difficult to read. More research is certainly due. Some other places run in whole or in part by the Rajasthan Devasthan Vibhag in Braj include: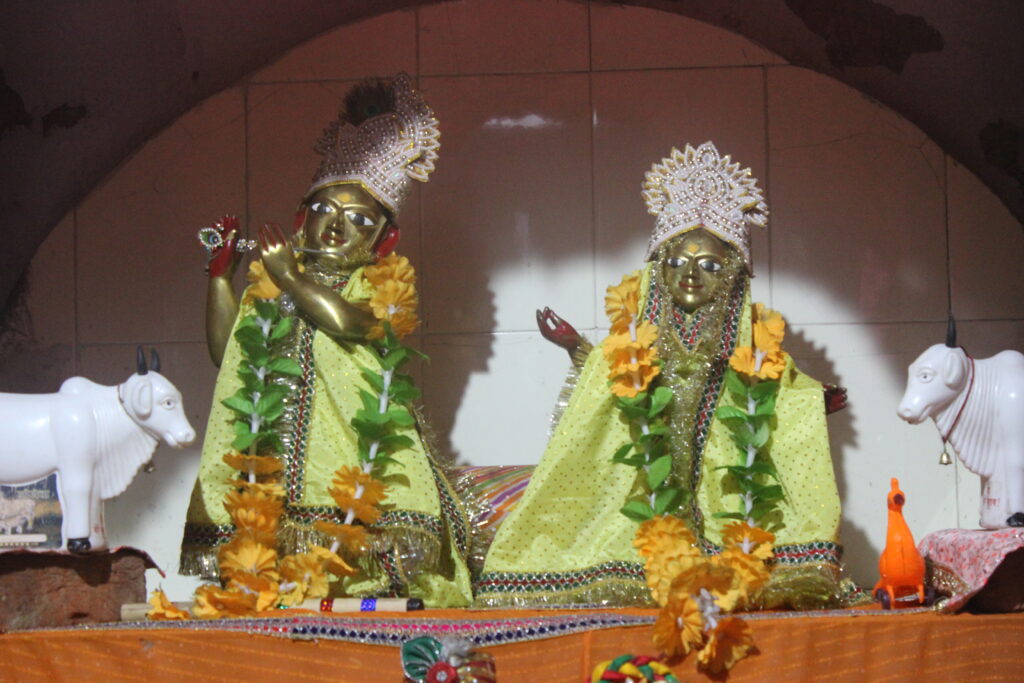 1. Karauli Kunj, Vrindavan
2 Bheem Kunj Vrindavan: This temple was built by the rulers of Kota. Bheem Singh was the disciple of Shri Hit Jugal Dasji Maharaj. The Kunj is situated on the banks of the Yamuna, and the Deity's name is Radhakanta.
9. Lakshman temple in Govardhan. Built by Bharatpur kings.
3.Kushal Bihari temple in Barsana. This is a major temple on the hill near the Shriji temple, built by the kings of Jaipur.
4.Madan Mohan. Built by Udaipur rulers. Swami Ghat. Mathura.
5.Chatur Shiromani temple. Built by rulers of the Jaipur Riyasat.
6.Radha-Gokulananda, the responsibility for which was given to the recently departed Sri Purushottam Goswami of Jai Singh Ghera.
7.Bharatpur temple. Badan Singh Ji. Keshi Ghat. Bihariji, Govardhan.
10. Bikaner temple, Ajab Manoharji. Vrindavan.
11. Jugal Kishor in Barsana.
12. Kishori Shyam temple (Bharatpur temple) in Radha Kund. Also built by Bharatpur rulers.
13. Kunj Parvati Ji. Vrindavan.
14. Rupa Kishor. Bankhandi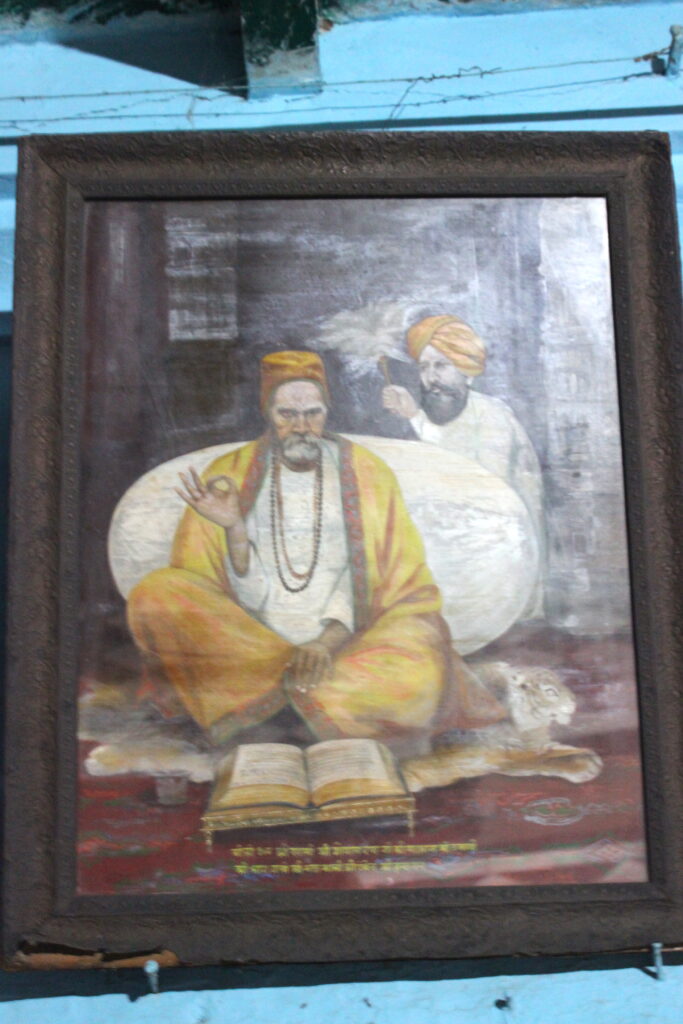 This article was originally posted in 'Vrindavan Today', and was authored by Vishakha Dasi