Outside vehicle entry restricted in Vrindavan on Akshay Tritiya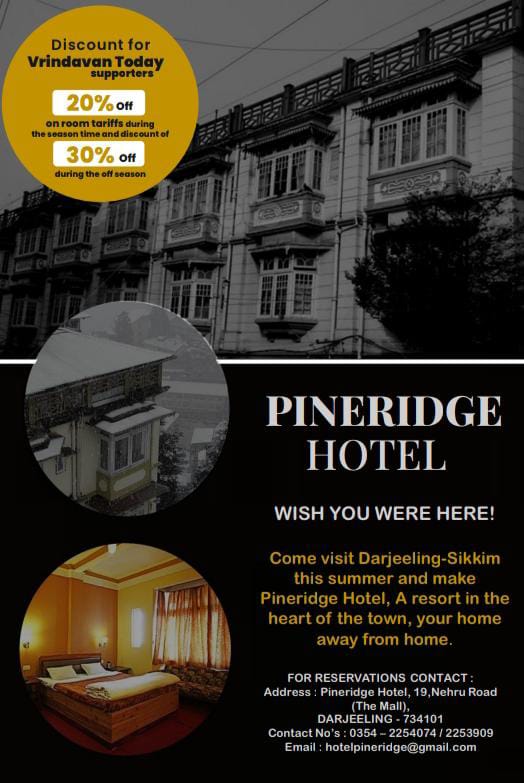 Akshay Tritiya is being celebrated on 3 May. In view of the huge turnout expected for Banke Bihari's charan darshan this year, restrictions will be effective from 2 to 4 May
Vrindavan 2022-05-01 (Vrindavan Today News): Anticipating a huge turnout for the Chandan Yatra darshan in Vrindavan's Sapta Devalaya temples and Banke Bihari's once-in-a-year Akshay Tritiya Charan Darshan after two years of complete and partial Covid lockdowns, the city Police has decided to ban the entry of outside vehicles in Vrindavan from 2 to 4 May. Their entry will be restricted inside the town as well as on the Panchkosi Parikrama Marg.
Vehicles coming from Mathura can be parked at the district hospital-TFC parking, while those from Panigaon Barrage and Yamuna Expressway will use Daruka Parking, electric bus charging station and new mandi. Rukmini Vihar's multilevel parking is reserved for vehicles entering from Chatikara. Residents have been asked to cooperate.
One-way entry will be implemented in the temple to facilitate crowd management and quick and easy darshan for all, informed Munish Kumar Sharma of Banke Bihari temple management committee. Gate Nos. 2 and 3 will be used for entry, and 1 and 4 for exit. Devotees have been requested to follow Covid guidelines and to avoid bringing the elderly, ailing and kids for safety reasons.
Police will be stationed at regular intervals to check any untoward incident.