World Bank Endorses a Braj-Centric Design
The Centre for Living Tradition supposed to come up as part of the World Bank's 71cr pro-poor tourism project in Braj will be designed to resonate with the ethos of Braj.
2022.05.30 (Vrindavan Today News): In a meeting held between MVDA officials and World Bank Pro Poor Tourism team headed by the Asia head Stephania Abakerli it was decided that a revised design based on the culture and tradition as well as the natural heritage of Braj will be prepared for the upcoming Centre for Living Tradition in Vrindavan.
As part of the two-phased World Bank pro-poor tourism project worth Rs.71cr, renovation of Kunj Galis, construction of parking, handicraft promotion centers and the Center for Living Tradition are planned in Braj. Abakerli gave MVDA a December deadline to complete the said tasks.
During the meeting MVDA vice chairman Nagendra Pratap apprised the World Bank team of the state of repair and restoration of 22 Kunj Galis around Bihariji temple, Daruka Parking construction and renovation of Kalideh Parking, that are all part of phase 1. Finished projects will be handed over soon, he said.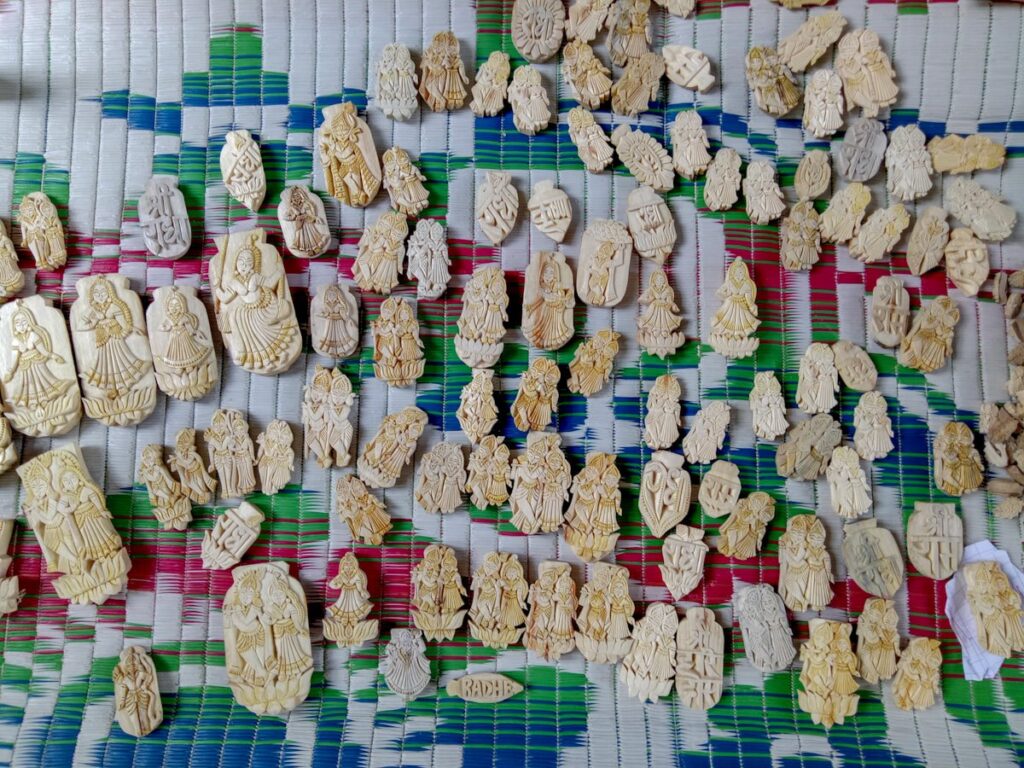 The second phase involves setting up of handicraft promotions centres for Vrindavan's Goranagar handicrafts, Ratan Chatri's flower art, and Jait's kanthi mala. The Centre for Living Tradition that is supposed to come up near TFC in Vrindavan is the highlight of this phase as well as the overall project. These initiatives will not only facilitate craftsmen who want to propagate their art, but also provide them a platform to sell it.
During the meeting Abakerli directed MVDA officials to revise the design plan for the Centre for Living Tradition to one that resonates with the cultural, traditional and environmental ethos of Braj. She said that it is more important that the design be authentic, and not necessarily modern.
MVDA secretary Rajesh Kumar, chief engineer R.P. Singh, town planner and representatives of Lucknow tourism department were present during the meeting.