Government Approves Proposal for Surdas Braj Bhasha Academy in Parasauli
The Academy will be set up at Mahakavi Surdas' sadhana sthali in Chandra Sarovar at the cost of Rs. 3cr.
Govardhan, 2022-06-01 (Vrindavan Today News): Meeting the long-standing demand for the establishment of an institute that would work towards the conservation, propagation and further development of Braj Bhasha in the state of its origin, Uttar Pradesh Governor Anandi Ben Patel, on Tuesday, granted approval for the setting up of Surdas Braj Bhasha Academy in Parasuali, Govardhan.
As per the notification issued by principal secretary Jitendra Kumar the Surdas Braj Bhasha Academy will be set up under the Languages Department. It will be headed by the state chief minister as chairman, and by the governor under presidential rule. The chief secretary/principal secretary/secretary of the Department will act as the executive chairman of the Academy.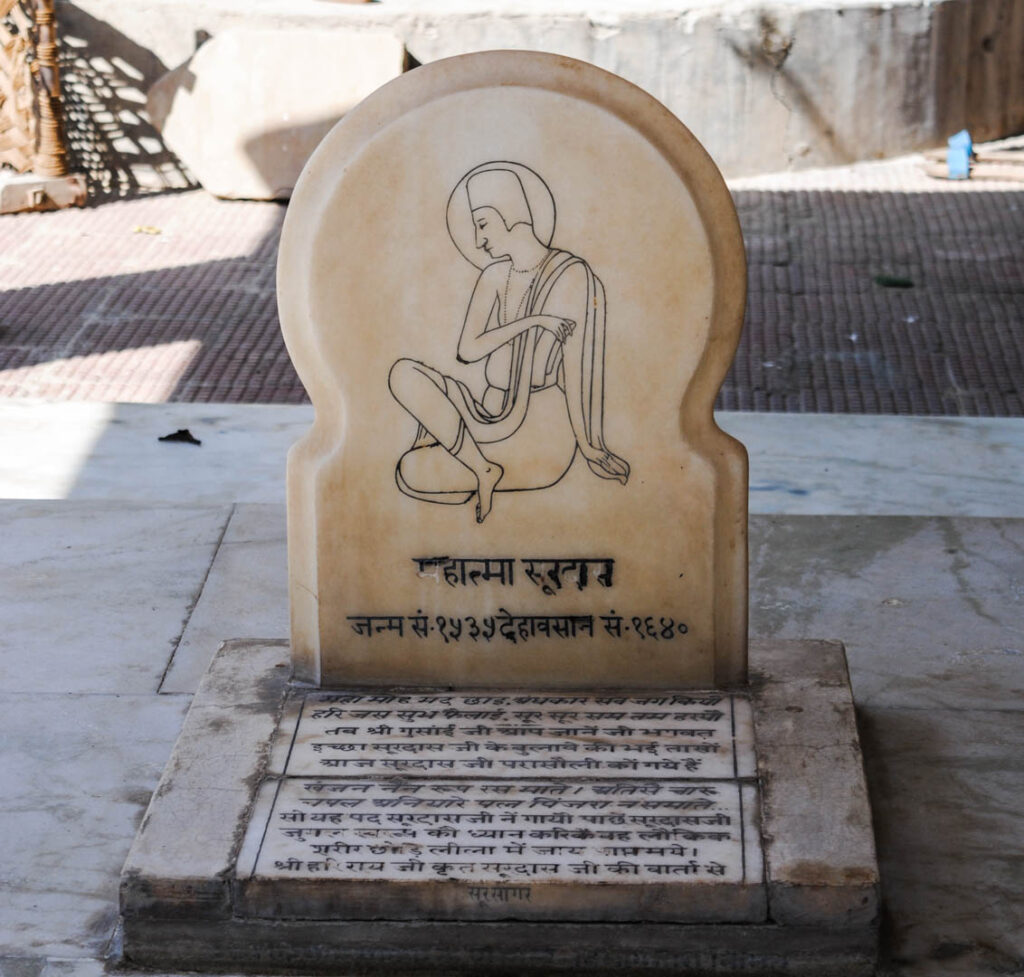 A noted personality working in the field of Braj Bhasha conservation and research will be inducted as the vice chairman with a tenure of one year that will be regulated by the government. The Academy will be registered under the Societies Registration Act 1860.
The announcement was welcomed as a befitting tribute to Mahakavi Surdas's legacy, and as a big step forward in the direction of saving the dying language which forms the backbone of Braj's rich culture. Parasauli, near Govardhan, is home to Surdas's sadhana sthali Chandra Sarovar. Living in the vicinity of this sacred lake, he composed over 1.25 lakh padas in a span of 73 years.
Public intellectuals, educationists, and common Brajwasis have long been demanding a Braj Bhasha Academy in Braj. Chief among the crusaders is veteran journalist and Braj littérateurs Padma Shri Mohan Swaroop Bhatia who has been relentlessly working for the cause for the past 20 years. In the last two decades Shri Bhatia has written over 100 letters to CMs, politicians and authorities in this regard.
Taking cognizance of the persistent requests, UPBTVP had sent a proposal for the establishment of the Academy in Parasauli to Governor Ananadi Ben Patel in March. The demand was ratified through a notification issued on May 31. According to BTVP vice chairman Shri Shailja Kant Misra the Academy will come up at Surdas's sadhana sthali in Chandra Sarovar at the cost of INR3cr.