Akram masquerading as Pandit caught supplying arms
2023.03.22 (Vrindavan Today News): The religious places are not only shelter for the spiritual seekers, but many criminals take shelters here too. They reside here in disguise of the holy persons. Sometimes it is very difficult to identify them because of their attire.
In a recent operation in Mathura, the Chaumuhan Special Operations Group (SOG) apprehended an arms supplier who had been disguising himself as a Pandit (Brahmin) to sell weapons. The supplier, identified as Akram, had reportedly sold weapons worth Rs 5 lakh until his arrest.
The Senior Superintendent of Police, Shailesh Kumar Pandey, received a tip-off about the illegal arms factory operating in the Dhaurera forest and assigned the task to SOG in-charge Rakesh Yadav and his team. The SOG raided the forest, and the suppliers opened fire on them. In the ensuing encounter, Akram sustained injuries to both legs from SOG retaliatory fire.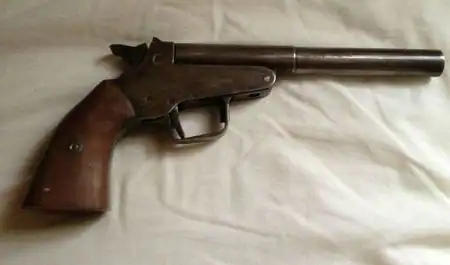 The SOG team was successful in apprehending Akram and his two accomplices – Khillu, the son of Akram, from Gonda Atas, Girraj, the son of Bhola, and Munnalal, the son of Neeraj, both residents of Devi Atas Jaint. The SOG team recovered 15 pistols, a rifle, and 18 cartridges from the illegal arms factory.
During interrogation, it was revealed that Akram had sold around 100 pistols, priced at Rs 5,000 to Rs 6,000 each, and rifles for about Rs 15,000 each. SP City Martand Prakash Singh told that the factory operator injured in the encounter used to give pistols and rifles to the customer after testing them. About 38 hollow cartridges found clearly point in this direction. Also, he used to disguise himself as a Pandit while selling weapons, in order to evade suspicion.
The SOG team has been commended for their successful operation against the illegal arms trade. The police have warned against the dangers of the illegal arms trade and have pledged to continue their efforts to eradicate it.