Allabhabad HC dismisses PIL against ban on sale of meat, alcohol near Janmabhumi
The ban covers 22 wards spanning 10 sq.km area around Shri Krishna Janmasthan
Mathura, 20 April 2022 (Vrindavan Today News): The Allahabad high court has dismissed a petition seeking removal of ban on sale of meat and alcohol in Janmbhumi area of Mathura. The PIL was filed against the order of the state government notifying the ban on sale of the above items in 22 wards spread in 10 sq.km. area around Shri Krishna Janmsthan issued on September 10, 2021.
Following the dismissal of the PIL by the HC bench of Justice Preetinkar Diwakar and Ashutosh Shrivastav, the restrictions imposed by the Yogi Adityanath-led UP government will continue.
The petition filed by social activist Shahida claimed that the ban violates article 19 and 21 of the constitution. The petitioner had argued that it stifles the fundamental rights of nearby residents who want to consume meat and alcohol. She had also accused the local Police of misbehaving with people and shop owners in the area.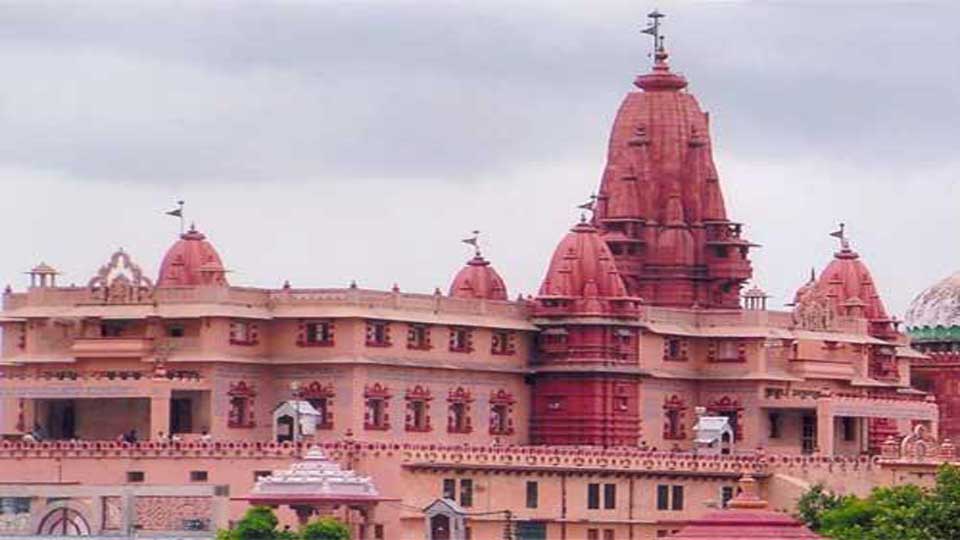 Dismissing the PIL, the high court bench reiterated the state government's stance that the ban is effective only in 22 wards around Janmbhumi, and therefore does not violate the fundamental rights of any community or individual. The two-judge bench also dismissed the allegations on the local Police as baseless.
The bench further said that Indian is a country with diverse religious and cultural traditions that deserve to be respected equally. Shri Krishna Janmsthan is an important religious centre visited by millions of devotees every year. It is important to ensure that their religious sentiments are not hurt.
Since the petition did not challenge the constitutional validity of the ban, the HC is not looking into the matter. Meanwhile it observed that the state government is well within its rights to issue special orders such as this one banning the sale of meat and alcohol in a particular region.
Last September the Uttar Pradesh Government declared the 10 sq.km area covering 22 municipal wards around Shri Janmsthan Mathura as 'tirth sthan', and through a notification issued, proscribed the sale of meat and alcohol in the area. Following the order, the Department of Food Safety & Drug Administration revoked the licences of 18 meat shops and 18 non-vegetarian restaurants in and around Deeg Gate, Daresi Road, Machli Fatak, and Machli Mandir, which together account for more than 70 per cent of the prohibited businesses in the area, in September.