Cruise to connect Vrindavan and Gokul under manufacture in Cochin
Two Ships Under Construction in Cochin to Revolutionize Yamuna Travel Experience
The Union Ministry of Water Transport is gearing up to introduce a new mode of transportation on the Yamuna River, connecting the holy cities of Gokul and Vrindavan. In a significant development, two state-of-the-art cruises are currently under construction in Cochin, with a capacity to accommodate up to 200 passengers each. This initiative, spearheaded by the Uttar Pradesh Braj Teerth Vikas Parishad (UPBTVP), aims to enhance tourism and facilitate seamless travel along the Yamuna waterway.
The project received a green signal following an announcement by Chief Minister Yogi Adityanath, who envisions transforming Mathura into a hub accessible by both water and air transport. In collaboration with the Union Water Transport Ministry, the UPBTVP has conducted a comprehensive survey of the Yamuna River to plan and execute the operation of cruises, taking inspiration from the successful model introduced in Varanasi.
The proposed waterway will span approximately 22 kilometers, stretching from Gokul Barrage to Vrindavan, and will feature five strategically located stations. The cruises will have five halts between Gokul and Vrindavan. Starting from the Vasudev Vatika at Gokul Barrage, the water way halts will include Jugalghat and Kesighat in Vrindavan. Additionally, stations will be established at Devaraha Baba Ghat, Kans Quila, and a location near Dhruv Ghat. To accommodate the fluctuating water levels of the Yamuna, smaller ferries, capable of carrying 18 to 20 passengers, may also be deployed.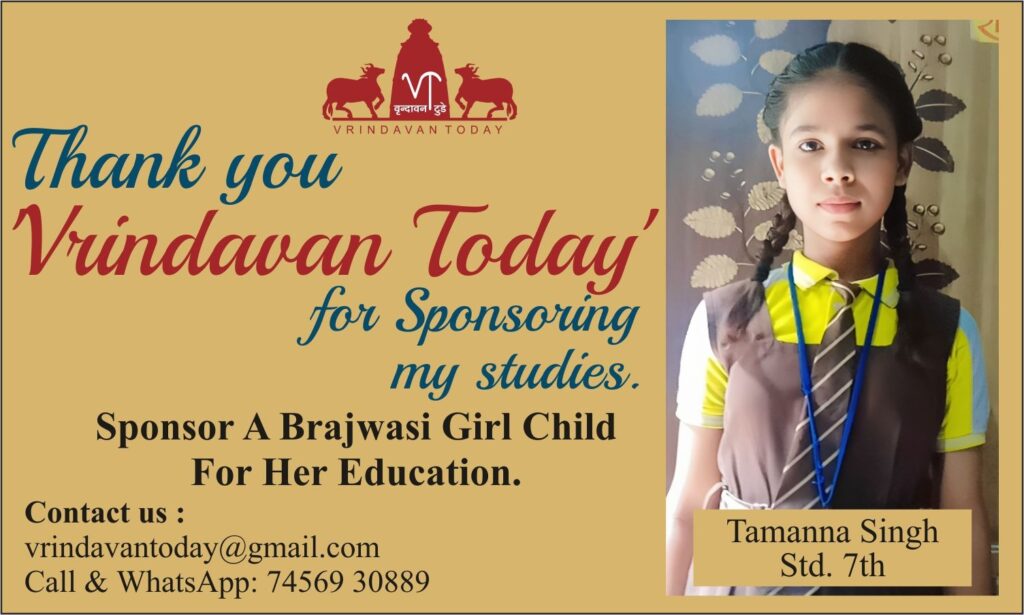 Central Ministry for Water Transport has taken the responsibility of constructing and providing two modern Cruises for Mathura. Currently being built in Cochin, these ships are expected to be operational by the end of this year. With a seating capacity of 200 passengers, these vessels will be equipped with state-of-the-art amenities to ensure a comfortable and enjoyable travel experience.
Nagendra Pratap, the CEO of the Uttar Pradesh Braj Tirtha Vikas Parishad, expressed his gratitude for the central government's support in facilitating the construction of the two ships, which will contribute to the overall development of the region.
Once operational, this ambitious water transport system is anticipated to attract a significant influx of tourists to Mathura. The serene journey along the Yamuna River will provide visitors with an entirely new perspective and an opportunity to immerse them in the spiritual essence of the holy river. Devotees and tourists alike will be able to savor the enchanting experience of traveling through the heartland of Gokul, Mathura, and Vrindavan, further enhancing the connectivity and cultural vibrancy of the region.
The introduction of this waterway not only represents a new means of transport but also signifies a transformative step towards bolstering tourism and promoting the rich cultural heritage of Mathura and its surroundings. With the upcoming launch of these ships, Mathura is poised to become an even more alluring destination for visitors seeking a memorable and spiritually uplifting travel experience.