Yamuna reclaims its land on flood plain; ghats submerged
Rising Yamuna Water Levels Spark Concern in Mathura Coastal Villages
Steps of Keshi Ghat submerged under the Yamuna water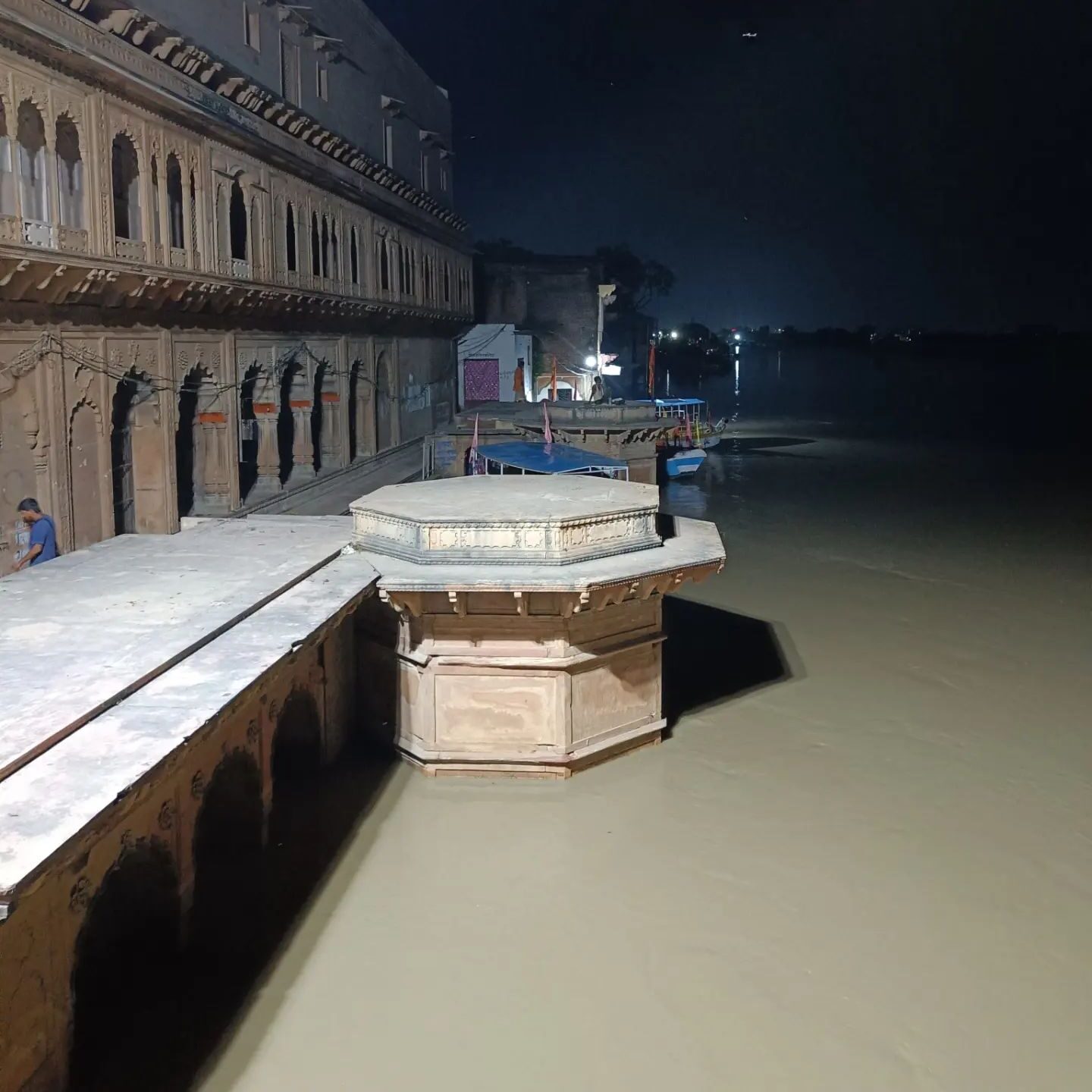 2023.07.14 (Vrindavan Today News): The water level of the Yamuna river in Mathura is rising as the discharge from Tajewala and Okhla Barrage continues to increase on a daily basis. This surge in water flow is visibly impacting Mathura, bringing the Yamuna river perilously close to the warning level. Experts are expressing concerns that the Yamuna may reach the warning mark as early as Thursday.
According to data provided by the Irrigation Department until 2 pm on Wednesday, a staggering 1,32,025 cusecs of water has been released from Tajewala. Additionally, 1,79,796 cusecs of water were discharged from the Okhla Barrage. In Mathura's Gokul Barrage alone, a substantial 46,433 cusecs of water were being released. By 4 pm, the water discharged from Tajewala had reached 1,42,025 cusecs, while the Okhla Barrage released 2,38,117 cusecs of water. Simultaneously, the Gokul Barrage in Mathura discharged 49,281 cusecs of water. The water flow in the Yamuna River stood at 164.65 meters at Prayaghat at 8 am on Wednesday and rose to 164.77 meters by 4 pm. The warning mark stands at 165.20 meters, fueling concerns that the Yamuna water level may breach the warning level on Thursday.
The rising water levels have already led to the submergence of the Keshighat steps in Vrindavan and Yamuna river water reclaims upon the Parikrama Marg. The situation worsened beyond Bihar Ghat, where the Yamuna's water reached the road leading to Keshi Ghat, resulting in a complete blockage of the detour route. Furthermore, the water from the Yamuna River has also infiltrated the Kumbh Mela area, intensifying the anxiety among residents residing along the Yamuna's coast. As the Yamuna's water levels are expected to rise further in the coming days, locals are apprehensive about potential flooding in colonies situated along the riverbanks.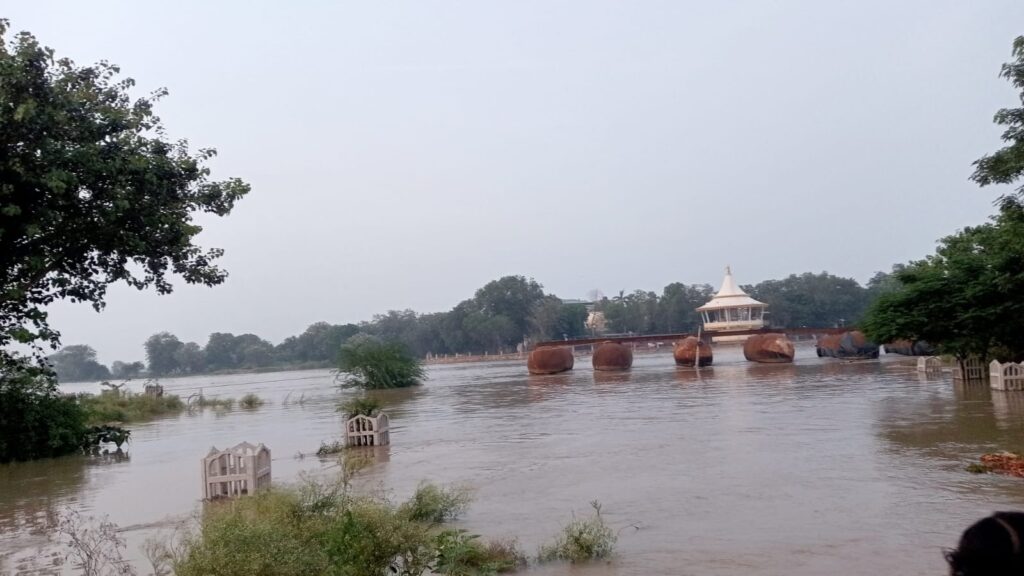 The district administration, headed by DM Pulkit Khare, is closely monitoring the situation and taking necessary measures to address the rising water levels. Authorities are assessing the potential risks to coastal areas and have initiated preparations to mitigate the impact on local communities. The administration has urged residents living in vulnerable regions to remain vigilant and follow safety guidelines to ensure their well-being.
The residents of Mathura and nearby coastal villages are eagerly awaiting updates from the administration as they hope for swift action to avert any potential disaster. The authorities continue to collaborate with relevant agencies to monitor the situation closely and take proactive measures to protect lives and properties along the Yamuna River.