Daan Lila held at Sankri Khor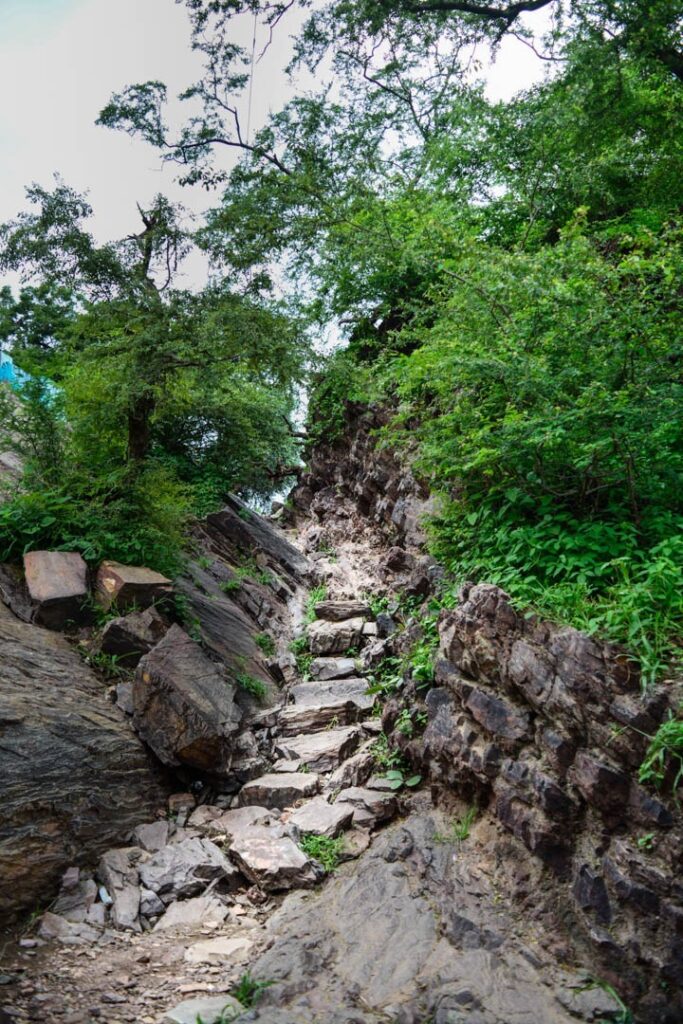 The contest of words and wits between Shri Radha-Krishna over the pot of curd is captured beautifully in the compositions of Braj rasik saints
Barsana, 2021-09-21 (Vrindavan Today News): As part of Radhashtami celebrations, Budhi Lila or the ancient lilas of Shri Radha-Krishna that were played out during Dwapar Yug, are organised in Barsana-Nandgaon every year. Among them, the matki/daan lila held at sankri khor after Radharani's chhati pujan is quite popular.
At the narrow pass between two hills situated on the Chiksoli-Barsana pathway, Krishna accosts the Gopis who are on their way to deliver milk and curd to Mathura, and asks them for 'daan'. Although 'daan' or charity is a voluntary act of giving, being the makhan chor and protector of cows (Gopal), Krishna pretty much demands the Gopis – led by Radha – to offer Him His share, which (effectively) is 'all'. The Gopis resist, and a contest of words and wits ensues. The alluring dispute which is captured beautifully in the compositions of Braj's rasik saints, ends with Krishna breaking the Gopis 'matkis' with His stick and partaking the offerings that are rightfully His.
The enactment of the lila begins with people of the goswami samaj bringing the coveted pot from Chiksoli village to Barsana in a procession accompanied by samaj gayan and music. Arriving at the raas mandal in sankri khor, the curd is first sanctified by offering it as bhog, before children in the swaroop of Radha and Krishna engage in a tug-of-war over it. The lila concludes with aarti at Ladli ji Mandir.