Independence Diaries: Mathura-Vrindavan as the Main Centres of Braj's Freedom Movement
Gandhi Park, Prem Mahavidyalaya, Mirzapur Dharamshala, and several educational institutions in Mathura-Vrindavan became the meeting point of revolutionary ideas and freedom fighters during the Quit India Movement of 1942.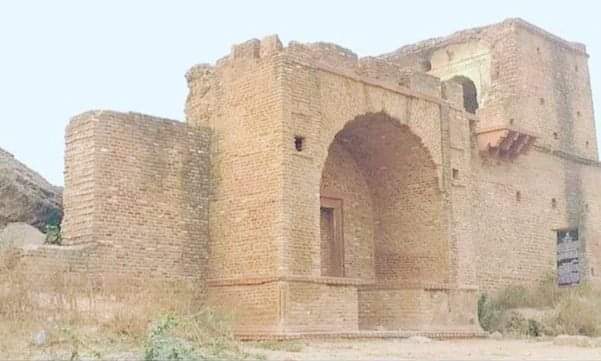 Vrindavan, 2022-08-15 (Vrindavan Today News): Ever since the first sparks of the freedom movement swept across India in 1857, the twin towns of Mathura-Vrindavan registered their invaluable contribution to the struggle for the country's independence. Mathura's Gandhi Park, Adeeg Kila and Vrindavan's Prem Mahavidyalaya and Mirzapur Dharamshala, along with several other educational institutions, bear witness to their endeavours and sacrifice.
During the mutiny of 1857, as many as 80 freedom fighters were hanged to death at Mathura's Adeeng Fort. The fervor of freedom ran high, gripping young and old, men and women alike. Rallies and demonstrations were commonplace. Government offices were razed down, and treasury and trains were looted for money and weapons. Prisoners were set free from government prisons. The Police responded with brute force, but Brajwasis refused to back down, instead choosing to lay down their lives for the liberation of their motherland.
As the struggle deepened, Mathura-Vrindavan emerged as prominent centres of the freedom struggle in Braj. In 1921, heavyweights of the movement, Mahatma Gandhi, Motilal Nehru and Maulana Azad, conducted 'jansabhas' in the temple towns to motivate the youth and mobilise support. Brajwasis' contribution to the Nagpur Satyagraha of 1922 and the salt march (1930) is well documented. Lala Lajpat Rai also organsied meetings at Vrindavan's Mirzapur Dharamshala, and later at Gandhi Park (Mathura) during the non-cooperation movement.
Educational institutions in Mathura and Vrindavan transformed into freedom camps, teeming with revolutionary ideas. Students led innumerable protests and rallies from the campuses of Mathura's Kishori Raman Inter College, Champa Agrawal College, Gurukul Vishvavidyalaya, Government High School and Vrindavan's Prem Mahavidyalaya which has its own special place in history owing to its crucial and unforgettable contribution to the freedom struggle.
Prem Mahavidyalaya, Vrindavan
Prem Mahavidyalaya was established in the year 1909 by the revolutionary freedom fighter, journalist, politician, educationist, and social worker, Raja Mahendra Pratap. Its foundation stone was laid by Pandit Madan Mohan Malaviya. Over the years the university assumed great stature as the ultimate example of the synthesis of gurukul and technical education. Its fame spread all over the country attracting great freedom fighters like Mahatma Gandhi, Subhash Chandra Bose, Rabindranath Tagore, Sarojini Naidu, CF Andrews, and Jawaharlal Nehru to visit the eclectic campus where students sported books in one hand and bombs in the other!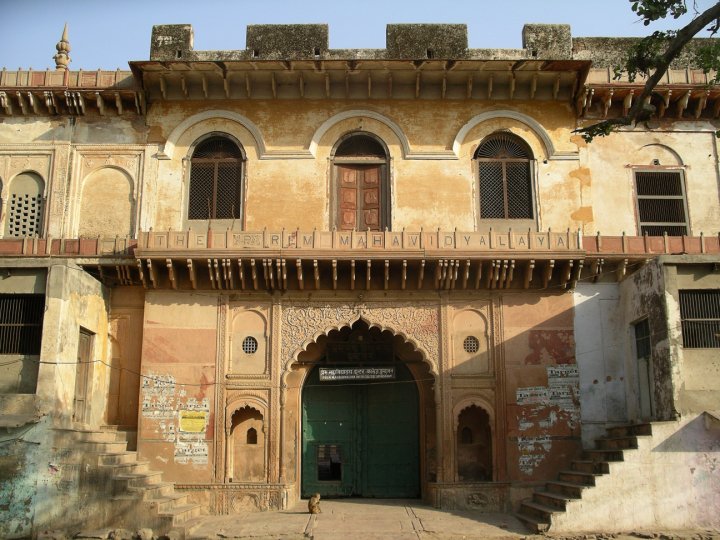 All through the freedom movement the institute continued to be an unremitting concern for the occupying forces, so much so that in the 1920's Viceroy Lord Reading hatched a plan to confiscate its property and seal the college in Mahendra Pratap's absence. Reading's corrupt intentions were, however, thwarted by Dr. Tej Bahadur Sapru, who was a legal advisor in the viceroy's executive council. In 1932, the British collector of Mathura, contrived yet another plot to shut down the institute forever, but this time as well, nationalists in Mathura-Vrindavan foiled his scheme.
Gandhi Park, Mathura and Quit India Movement
Mahatma Gandhi's clarion call for the Quit India Movement of 1942 was responded to with great enthusiasm in Braj where Mathura's colleges and Gandhi Park (Chowk Bazaar) became the focal point of the famed 'August Kranti'. Radheshyam Joshi became the first person to be arrested from Mathura on 9 August 1942. He was followed by Kailash Pushp, Kedarnath Bhargava, Shrinath Bhargava, Radhamohan Chaturvedi, Dinanath Chaturvedi, Vrijo Panwala, Mahendranath, Ranchorlal Pathak among others.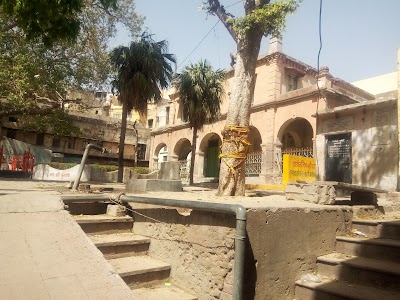 Colleges remained shut as students boycotted classes. Demonstrations were held in front of government offices. Numerous "Tiranga Yatras" were taken out calling for non-cooperation, boycott of foreign goods and 'bandhs'. On August 10, students of Champa Agrawal college took out a tricolour procession demanding freedom from the British. They were joined by the youth from KR Inter College and Government High School. As the crowd swelled, Police responded with lathicharge on the unarmed pupil. A student named Satishchandra suffered serious injuries; Dinanath and Dwarkanath Chaturvedi were arrested.
After being released from custody in the evening, the duo tried to organise another meeting at Gandhi Park, led by student leader Kailash Pushp, Vasudev Chaturvedi, Kundanlal Chaturvedi, and Radheshyam Chaturvedi, but their plan was foiled by the Police who carried out another round of brutal assaults on the gathering. Many were badly injured and several arrests were made. People from neighbouring localities helped the others to escape.
The place was named 'Gandhi Park' after Mahatma Gandhi's ashes were kept here for public display before final immersion.