Two-Day Mega Cultural Festival on Janmashtami to Promote Braj Art, Artists
450 Artists will perform live on 18 stages across Braj
Vrindavan, 2022-08-13 (Vrindavan Today News): The BTVP is organising a two-day mega cultural festival on the occasion of Shri Krishna Janmashtami to promote Braj art and artists. Nearly 450 artists, mainly from Braj and some from neighbouring states, will perform live on 18 stages built at various locations on 18 and 19 August.
Uttar Pradesh Braj Teerth Vikas Parishad, the brain behind the mega event, is touting the festival as an effort to promote the dwindling arts of Braj, as well as those artists who have been relegated to oblivion in the absence of lucrative opportunities.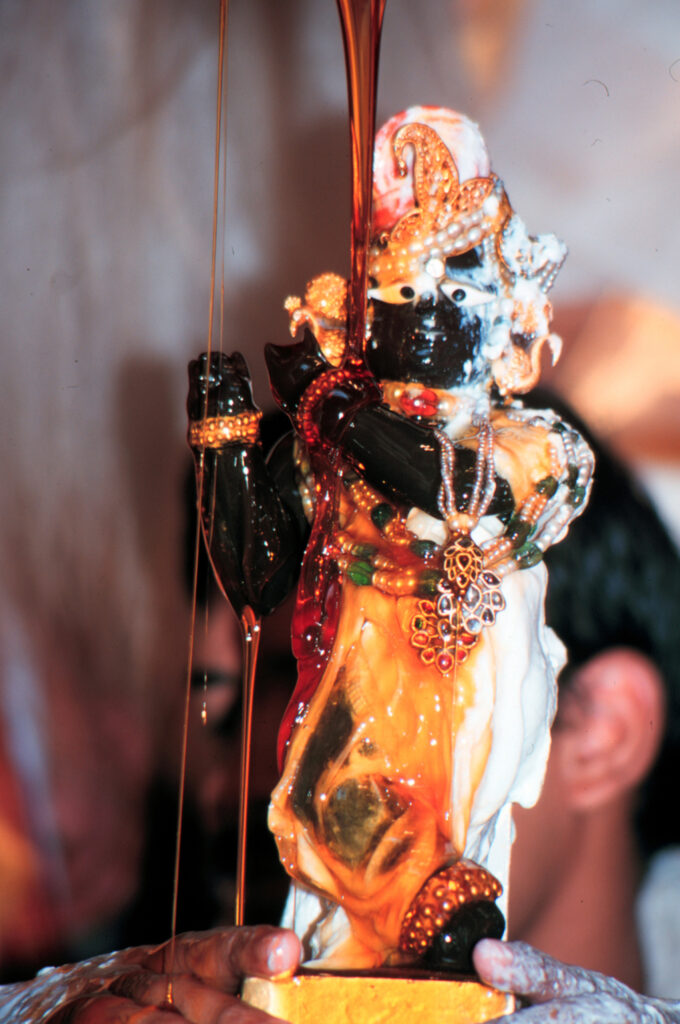 BTVP deputy CEO Pankaj Verma shared that they are currently in the process of selecting and shortlisting artists, and setting up stages at different locations. Some of the art forms to be showcased at the festival include Mayur Nritya, Raaslila, Sankirtan, Charkula, Rasiya, Dhol, and Dhadi-Dhadnhan Nrityas.
Live performances will be organised at 18 stages built at Potra Kund, Mahavidya, Shri Krishna Janmbhumi gate No.3, Masanai Mukund Vihar, between Mahavidya Tiraha and Govind Nagar police station, Deeg Gate vegetable market, Bhutershwar crossing, Railway Station Maal Godam Road, BSA college – in front of HDFC bank, New bus stand, Krishnapuri intersection, Govardhan intersection under the bridge, near Govardhan Police station, Parasoli, Railway Station gate No. 3, Dhaulipyaau, Sonkh Adda near PNB, and TFC Vrindavan.
While the majority of artists will be from Braj, some crowd pullers from neighbouring states like Rajasthan and Haryana will also be invited to maintain diversity. Some of the special invitees to the festival are 'Nagada and Been from Haryana, 'Bum Nagada' from Mathura and Haryana, 'Kachhi Ghodi' and 'Behrupiya' from Rajasthan, and 'Ramtula' from Bundelkhanad. Shri Krishna's 'Janma Badhaai' will be performed at the TFC Vrindavan stage.
"The artists will receive an opportunity to perform live in front of state chief minister Yogi Adityanath, and audiences from all over the country and world who come to Braj for Shri Krishna Janmashtami. They will also get remunerated and compensated for any expenses incurred on account of travel and other logistical requirements," said BTVP's Verma.
CM Yogi's Janmashtami visit to Mathura is confirmed as of now. He will be inaugurating the new 'Annapurna Bhavan' in Vrindavan. The inauguration of Shri Krishna Lila Manch and light and sound show at Shri Krishna Janmasthan is, however, delayed due to some pending work.