Jabra: Radha played Holi with Brother-in-law Balaram here
2023.03.05 (Vrindavan Today News): The village of Jabra in Braj is gearing up to celebrate the ancient tradition of Huranga between brother and sister-in-laws. The Huranga is celebrated here to commemorate Shri Radha's playful Holi with the brother-in-law Balaram. The event is scheduled for March 8 and 11 and promises to be a colorful affair.
Jabra is an ancient village located four kilometers from the Maant tehsil headquarters on Gorai Road. It is also known as the birthplace of the devotional singer Swami Shivram.
On Dulhendi, the next day of the festival of Holi, the villagers gather to sing and play music while circumambulating the village. The elders walk behind the Kajra team singing ancient Holi folk songs in the typical language of Braj.
Before the Huranga festivities, young wrestlers in the village compete in a wrestling match. In the evening, women play Holi with their brother-in-laws outside the village while the rasik songs are being sung.
The second day sees a fair organized in the Chandra Van area of Jabara, featuring dancing to the tune of nagadas and rasiks. Elders showcase their skills on the beats of nagada, and a grand wrestling match is held in Bhanani Jabara.
The schedule for the same is as follows. The festivities will begin with the Holika Shobhayatra on March 17 at 8 am, followed by the Holi puja at 12 pm and devotional songs at the old chaupal in the evening from 8 pm.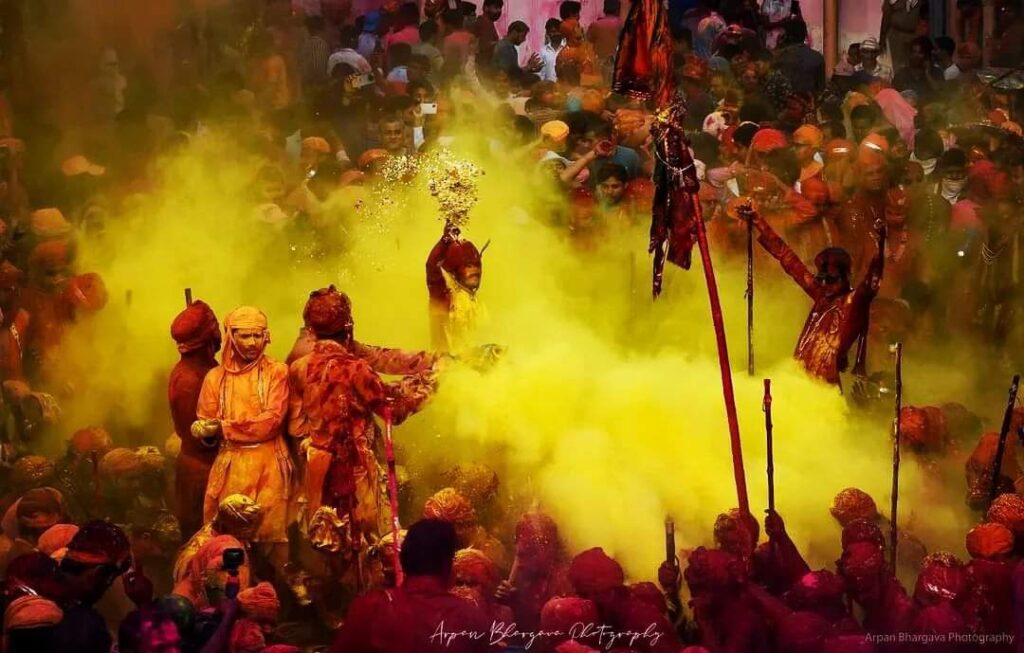 On March 8, the celebrations will commence with the Holika Dahan at 4 am, followed by Dulhendi (Lulu's Bhadua) at 8 am, a wrestling match for children at 11 am, and Kajara and Rang Varsha from 1 pm. The day will culminate with the historic Huringa at 4 pm.
A grand fair is to be held in the Chandan Van area of Majra on March 19, featuring music and other cultural performances. Visitors can also enjoy Paitare Baji, a traditional musical performance played on the Nagade instrument.
On March 10, a grand wrestling match will be held at Jabara Bhanni at 12 pm.
The celebrations will continue with the Phool Dol Mela in Jabara on March 11 at 12 pm, followed by the grand Huranga at 4 pm.
The town is thrilled to welcome locals and visitors to participate in these events and enjoy the joyous spirit of Holi. Preparations are in full swing to ensure that the festivities are safe and enjoyable for everyone involved.