MP Hema Malini Surprises Passengers by Traveling in E-Bus
2023.06.24 (Vrindavan Today News): MP Hema Malini pleasantly surprised passengers when she decided to travel in an e-bus provided by the Uttar Pradesh Urban Development Department. During her journey of approximately five kilometers, the MP interacted with daily commuters and devotees, seeking their feedback. Accompanying her on the trip was Rajendra Pensia, the Special Secretary of Urban Development.
Starting from her residence in Omaxe City, Hema Malini boarded the electric bus and made her way to Krishna Orchid via Prem Mandir. Passengers were overjoyed to see the renowned actress, often referred to as the "Dream Girl," traveling alongside them. Excitement filled the air as passengers eagerly took out their mobile phones, capturing photos and videos of the MP. Hema Malini graciously obliged and even posed for photographs with the delighted passengers.
During her interaction, Hema Malini learned about the advantages of traveling in the e-bus from the passengers. They informed her that prior to the introduction of these buses, people had to rely on tempos for transportation. The tempos could accommodate around 14 passengers, but the arrival of the e-bus has made journeys more comfortable. The air-conditioning in the bus has provided respite, particularly during the summer, while the fares remain similar to those of the tempos. The passengers also appreciated the enhanced security offered by the CCTV cameras installed in the bus.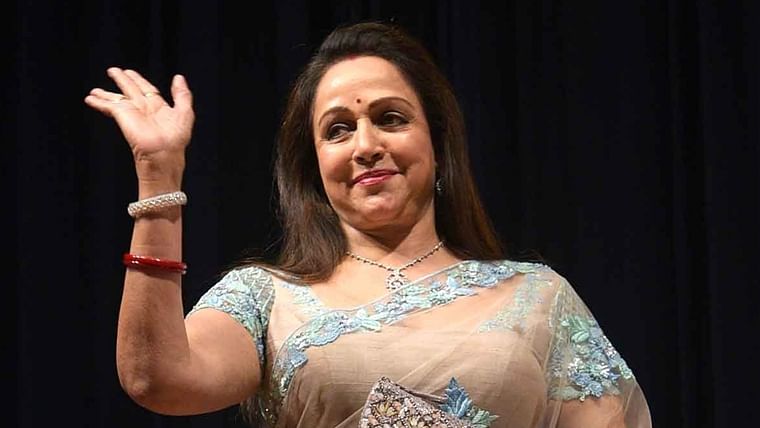 Hema Malini commended the cleanliness of the bus and revealed that more buses are scheduled to arrive, serving the entire Braj region. This initiative aims to provide devotees with affordable and convenient transportation options.
Overall, Hema Malini's ride in the e-bus was met with surprise and excitement from the passengers. Her interaction with them provided valuable feedback on the benefits of the e-bus system, and she expressed her support for expanding such services in the future.