Saffron robes, ornaments worth 80 lakh for Radharani
The celebration began today morning at 4.30 am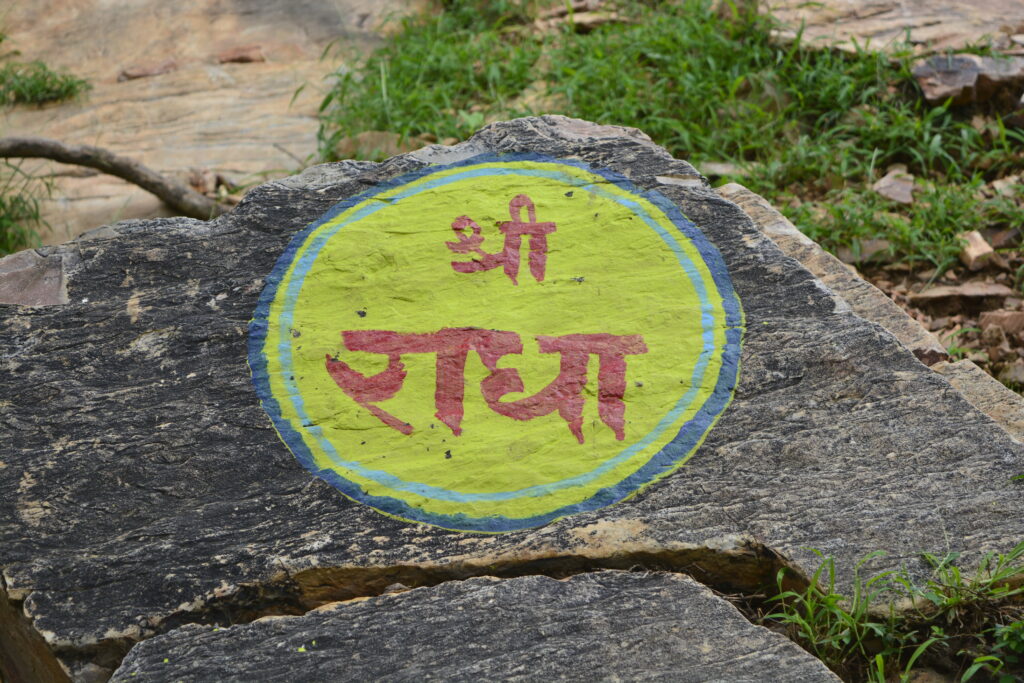 Barsana, 2021-09-14 (Vrindavan Today News): Radhashtami was celebrated today with great fervour at Ladli ji Mandir Barsana. For this most special occasion, Shri Radha was dressed up in saffron attire and precious ornaments worth ₹80 lakh. Thousands of devotees who attended the celebration were blessed with the darshan of Her divine form which shone brighter than the gold and diamonds adorning it.
Temple sevayat Mukesh Goswami shares that devotees from all over India and abroad send countless valuable and exquisite presents for Radharani on her birthday, but only the most beautiful ones are offered to Her. The majority of gifts usually come from Delhi, Jaipur, Mumbai, Indore and Vrindavan.
Although the round of 'Radhashtami Badhais' started much earlier in the temple, the main celebration began today morning at 4.30 am.