Tradition of offering silver anklets on Akshay Tritiya
Pajeb Offering Tradition at Thakur Banke Bihari Temple Draws Increasing Numbers of Young Girls Seeking Desired Groom
2023.04.22 (Vrindavan Today News): Thakur Banke Bihari Temple in Vrindavan witnesses a unique tradition on Akshaya Tritiya every year. Young girls offer Pajeb (anklets) to the deity, believing that they will find their desired groom in the same year. The number of girls participating in this tradition has been increasing over the years, with hundreds of them visiting the temple to seek the deity's blessings.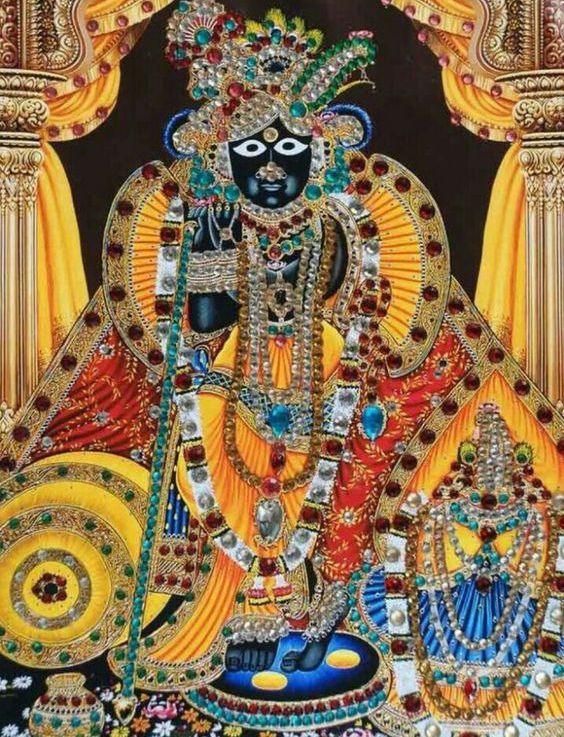 The Sevayat of Thakur Banke Bihari Temple, Shrinath Goswami, explains that every year on Akshaya Tritiya, Thakur Banke Bihari ji gives Charan Darshan to the devotees, with His lotus feet adorned with gold anklets. Young girls who are facing difficulties in getting married or those who have become marriageable offer anklets to seek Thakurji's blessings. The tradition is believed to bring good luck, and the girls who offer Pajeb are said to find their desired partner soon.
The tradition has been around for many years, but it has gained more popularity in recent times. Ten years ago, only three to four dozen girls used to offer Pajeb, but in recent years, the number has risen to hundreds. Last year, around 150 girls donated anklets to the deity, of which a dozen pajebs were offered to Thakur ji by girls from Delhi, Gurugram, Noida, Ghaziabad, Meerut, and Kanpur through Shrinath Goswami. These girls plan to come this year with their husbands to express their gratitude to the deity.
The girls who offer Pajeb are hopeful of finding their desired partner soon and lead a happy life. For many, this tradition is a way to seek divine intervention and overcome their difficulties. The faith of devotees in Thakur Banke Bihari is strong, and they believe that the deity blesses them with all their heart's desires.