Kartik Niyam Seva: Accommodation Crisis likely in Vrindavan
Several hotels have already shut down and some are cancelling the bookings, and the rest are not accepting new bookings.
2023.10.16 (Vrindavan Today News): A cloud of uncertainty looms over the hotel business in Vrindavan, as the Mathura-Vrindavan Development Authority (MVDA) has issued notices to 203 hotel operators, citing non-compliance with the established standards. Given this scenario, meeting the standards in a timely manner appears highly unlikely. Several hotels have already shut down and some are cancelling the bookings, and the rest are not accepting new bookings.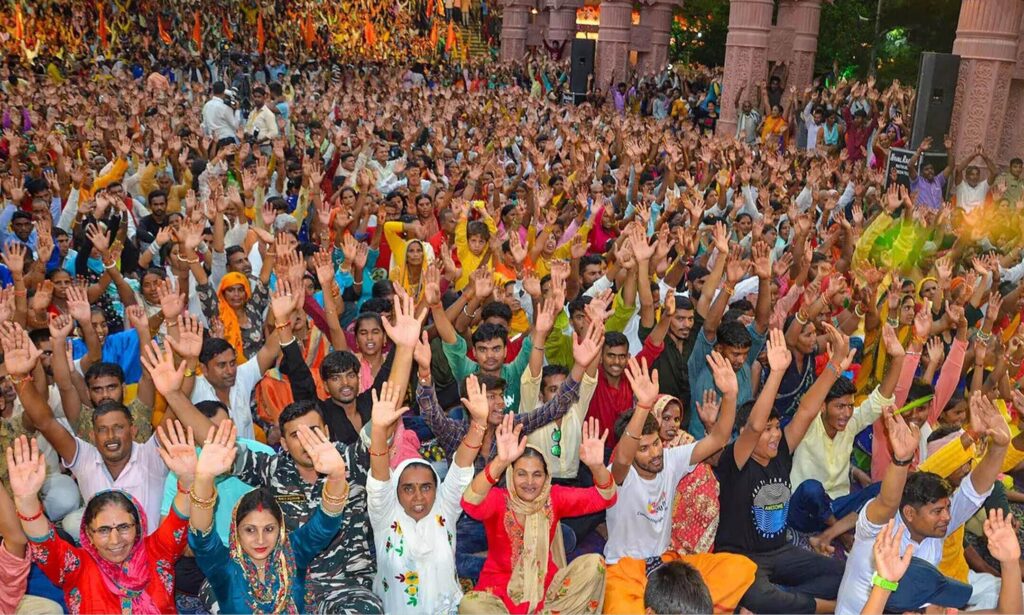 With the Kartik month fast approaching, when thousands of devotees from all corners of the world are expected to converge in Vrindavan for a month-long religious sojourn, the hotels' decision to cancel bookings or shut down could present a significant challenge to those planning to visit.
The month of Kartik holds immense significance, hailed as the most fruitful period in the Gaudiya Vaishnavite tradition. Devotees from across the globe flock to Vrindavan during this sacred month to partake in the Kartik Niyam Seva and undertake the Panchakosi Parikrama, a circumambulation ritual around the holy city.
"Devotees from around the world come to Vrindavan for Kartik Niyam Seva, and before the start of Kartik month, a thousand foreign devotees are already arriving. Throughout the month, more than 20,000 international devotees will participate in Niyam Seva, Deepadan, Panchakosi Parikrama, Govardhan Hill Parikrama, and the Chaurasi Kos Parikrama," says Ravi Lochan Das, spokesperson for ISKCON Temple in Vrindavan.
The entire month sees a steady influx of pilgrims who book accommodations in hotels and guesthouses, with many having made prior reservations.
The MVDA has issued notices to hotel and guesthouse operators who have failed to adhere to the established standards, causing a stir among business owners. A significant number of these establishments have been constructed without fully complying with the prescribed guidelines. As devotees eagerly anticipate the Kartik month, which starts on October 29th and is celebrated as Damodar Maas in the Gaudiya Sampradaya, this crisis in the hotel sector raises concerns for their accommodation and stay during this spiritually significant period.
It should be noted that many hotels and guesthouses were run in the apartments which were originally built with the residential permission, but many of them were found being used commercially.