Madanmohan, Radhavallabh temple to be part of Banke Bihari Corridor
Both temples are ASI protected monuments
2023.01.07 (Vrindavan Today Foundation): Vrindavan's ancient Madanmohan and Radhavallabh temples will be included in the upcoming Banke Bihari Corridor, the outline for which is being prepared by a specially constituted team of the tax department and PWD officials. Both the temples are ASI protected monuments.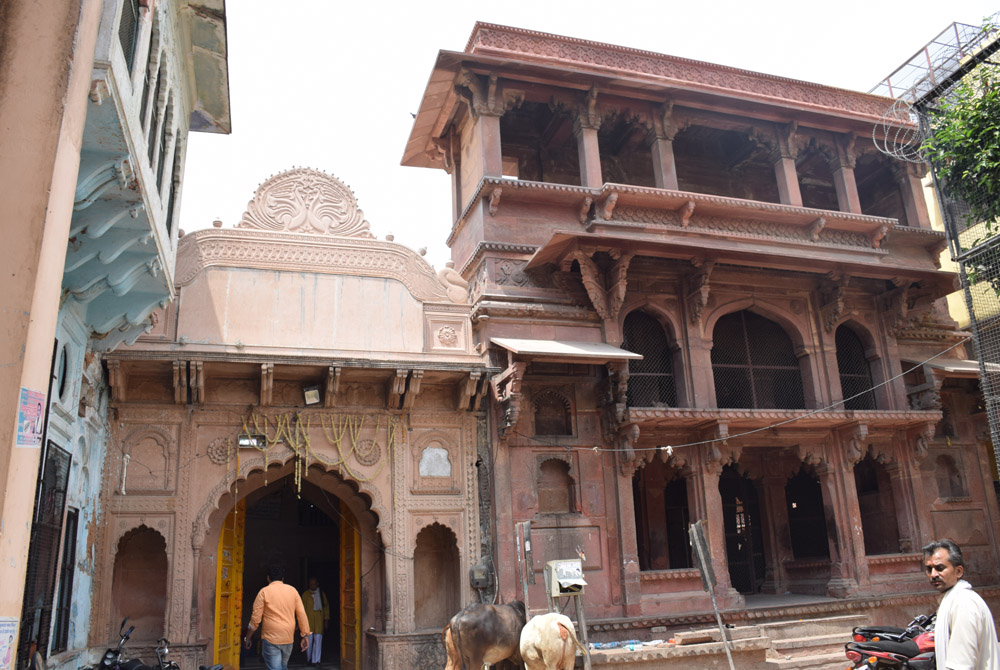 Other ancient shrines in the vicinity of Banke Bihari that will be included in the plan also stand to benefit from the upcoming project.
The eight-member team formed on the suggestion of the Allahabad High Court is currently in the process of identification and valuation of structures that will have to be displaced from their location in the proposed 5 acre area of the Corridor. There is special emphasis on uncovering temples that are present inside residential buildings, in keeping with the suggestions of the honorable court. The team has been tasked to categorize them on the basis of their antiquity and accessibility to the public.
Municipal commissioner Anunay Jha who is directing the team informed the media that four ancient temples with complete access to the public have been identified so far; more will be added to this list.
The Madanmohan Temple is the most ancient shrine of Vrindavan. It was constructed on the dwadashaditya Tila between 1597 and 1627 by a rich Khatri merchant from Multan named Ramdas Kapoor.
Radhavallabh is another temple in close proximity to Banke Bihari. The deity manifested by Lord Shiva was established by Shri Hit Harivansh – the founder of Radhavallabh Sampradaya. The temple was first built around the year 1600 and for the second time after the mughal attack in 1842.