Administration to develop nine main Parikramas in Braj
These include Braj 84 Kos, Govardhan, Vrindavan, Barsana, Mathura, Nandgaon, Gokul, Baldeo, and Kokilavan.
2023.01.17 (Vrindavan Today News): The district administration, today, sought a status report on the names and condition of the main parikramas in Braj. Officials were asked to furnish details of the facilities available on these paths, as well as about the problems faced by devotees on them.
There are nine main parikramas in Braj including Braj 84 Kos, Govardhan, Vrindavan, Barsana, Mathura, Nandgaon, Gokul, Baldeo, and Kokilavan. As an integral part of worship, their religious significance is the same for devotees as that of other rituals. Every year millions of pilgrims circumambulate these sacred pathways to seek the blessings of Shri Krishna.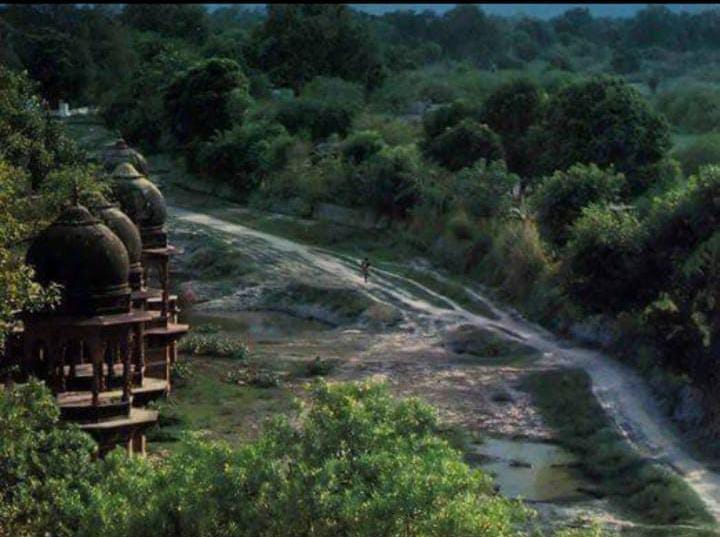 At a meeting held in the collectorate office, DM Pulkit Khare directed concerned SDMs, EOs, and BDOs to prepare a status report for all the nine parikramas after a thorough survey of the area under their jurisdiction. Based on this information, several initiatives for their beautification, restoration, and further development will be undertaken under the directions of the CDO and SDM. The municipal corporation and respective gram panchayats will also be involved in the project.
Repair and cleaning of parikrama marg, restoration of kunds, cleanliness in main temples, provision for drinking water and other public amenities, street lights, signboards, benches, dustbins, and encroachment removal are among the top priorities. Additionally, the DM asked the tourism officer to prepare a list of good hotels on each of the parikramas to be published on the official tourism website of Mathura, and to design initiatives for making these sacred pathways in Braj polythene-free.