Archaeological Treasure of Itokri Mound in Peril
2023.03.28 (Vrindavan Today News): The Itokri temple in the Maant Subdivision is an archaeological site of great importance in Mathura District. It is currently facing a serious issue. Local reports state that some individuals have encroached upon the road leading to the monument. They have completely blocked the road leading to the temple with barbed wire, causing distress to tourists and historians alike.
The Itokri temple is believed to have been established by the Kushan Emperor Kanishka, and it was from this site that the idols of the Emperor and his father were excavated in 1912. These artifacts are now housed in the Government Museum of Mathura.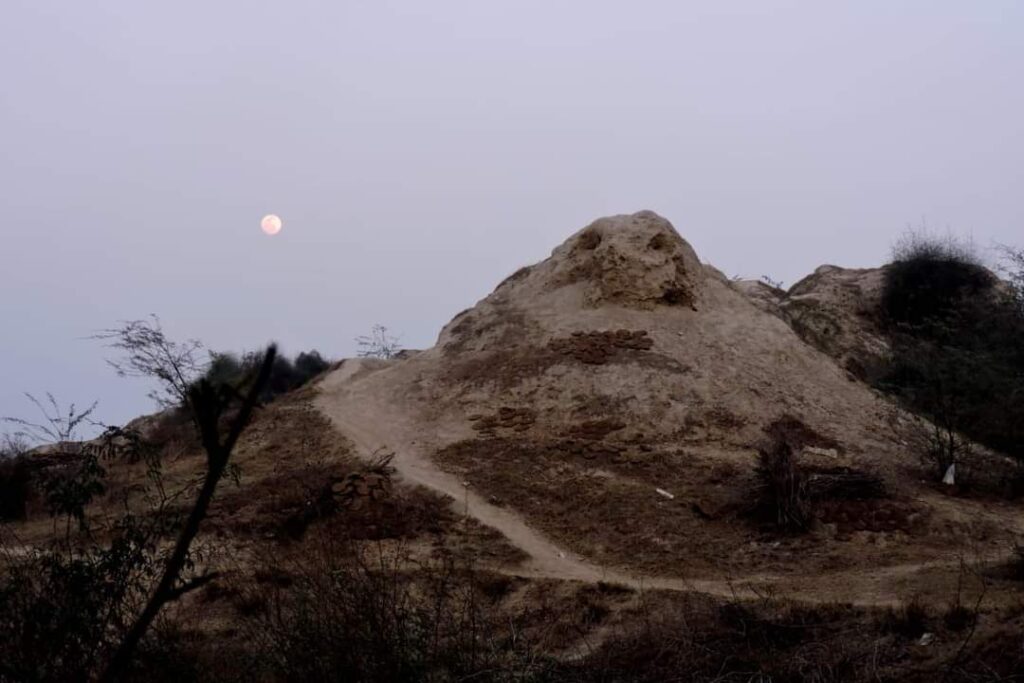 The Mathura Museum also houses the first statue of Katra Buddha, which holds a special significance for Buddhist followers. The establishment of the museum during the British rule yielded a treasure trove of rare artwork and sculptures that give a glimpse into the rich cultural history of the region. The sculptures found here include those from the Buddha, Mahavira, Maurya, Sungakal, Saka, North Sungavansh, Kushan period, Gupta period, East, and North medieval period.
One of the unique features of the Kushan dynasty was the practice of creating idols of the deceased king and keeping them in Devkul, which means "temple of the ancestors". One such temple was located on the Itokri mound in the Maant Subdivision of Mathura, while another was located near the Gaukarneshwar temple in the north of Mathura. During the reign of Emperor Huvishka in the second century, the Devkul in Maant was repaired.
The encroachment on the road leading to the Itokri temple is causing serious concern among historians and tourists alike. The temple is an important part of India's cultural heritage, and it is imperative that the road is cleared to allow visitors to access the site without hindrance. Local authorities have been informed of the situation, and efforts are underway to resolve the issue. It is hoped that the road will be cleared soon, and visitors will once again be able to experience the rich cultural history of Maant's Itokri temple and its surround