Hema Malini launches Ten Day Sculpture Camp in Mathura
2023.03.28 (Vrindavan Today News): A ten-day sculpture camp aimed at preserving historical sculpture art was launched on Monday in Mathura under the joint aegis of State Museum and UP Braj Teerth Vikas Parishad. Mathura MP Smt. Hema Malini inaugurated the 'Sculpture Camp'.
The sculpture camp will feature renowned sculptors from around the country who will be staying in Mathura for ten days to give concrete shape to the idols of saints and mahatmas. Speaking at the inauguration, Vice President of Braj Teerth Vikas Parishad Shailjakant Misra and Chief Executive Officer Nagendra Pratap expressed their gratitude to MP Hema Malini for her support and encouragement in preserving this ancient art form.
MP Hema Malini, who was welcomed by BJP people, said that the artists will create idols of Chaitanya Mahaprabhu, Vallabhacharya, Meera Bai, Swami Haridas, and other famous saints of the region. She also stated that the camp will work on transferring the old crafts onto fiber in a new way to give them a fresh lease of life.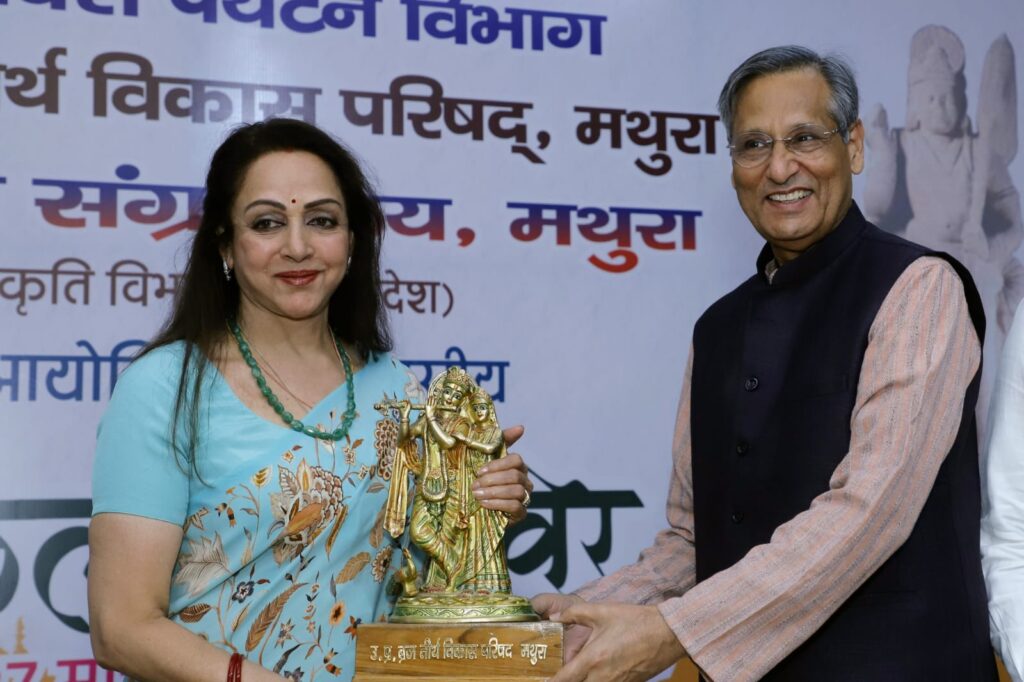 The sculpture camp was attended by students from Amarnath Girls Degree College, KR Girls Degree College, DPS Refinery, Kendriya Vidyalaya Refinery, Mathura who were excited to learn and be a part of this historical event.
Regional councilors Rajesh Singh Pintu, Sanjay Govil, Hemant Agarwal, Deepak Goyal, and founder of Raman Lal Shora Wala Public School, Sh.Virendra Goyal were present during the inauguration. The event was organized by Deputy Director Dr. Yashwant Singh Rathore and the operation was carried out by Dr. Seema Morwal.
The ten-day sculpture camp is expected to create a positive impact on the preservation of historical sculpture art and its revival in the region.