Chhata Sugar Mill to reopen in July; farmers happy
One lakh farmers and thousands of young people will gain employment.
The Sugar Mill was established in 1978
2023.06.29 (Vrindavan Today News): The UP government's decision to re-open Chhata Sugar Mill in Mathura and resume its operation in coming months renewed hopes of employment for Mathura farmers. The Sugar Mill that has been closed for almost 14 years, is set to be inaugurated in the first week of July by the Chief Minister, bringing immense joy to the local farmers.
The mill, which was the only sugar mill in the area, had been shut down from 2009, due to the non – availability of Sugarcane. The then State Government headed by Mayavati took decision to close it down owing to the continuous annual losses. But the farmers vehemently protested the government's decision and forced the government to back step. Then after running for two years the mill was naturally closed down as it couldn't get the required sugarcane for the mill. The farmers have been demanding to resume the operation of the Sugar Mill, but the government had turned deaf ear to their demands.
Despite repeated protests by the farmers to restart the mill, no political party had shown any interest in resume it's opearation. However, after Chief Minister Yogi Adityanath returned to power in the state, and the local member of the legislative assembly Chaudhary Laxmi Narayan was made the Sugarcane Minister, there were speculations that Chhata Sugar Mill might finally be reopened.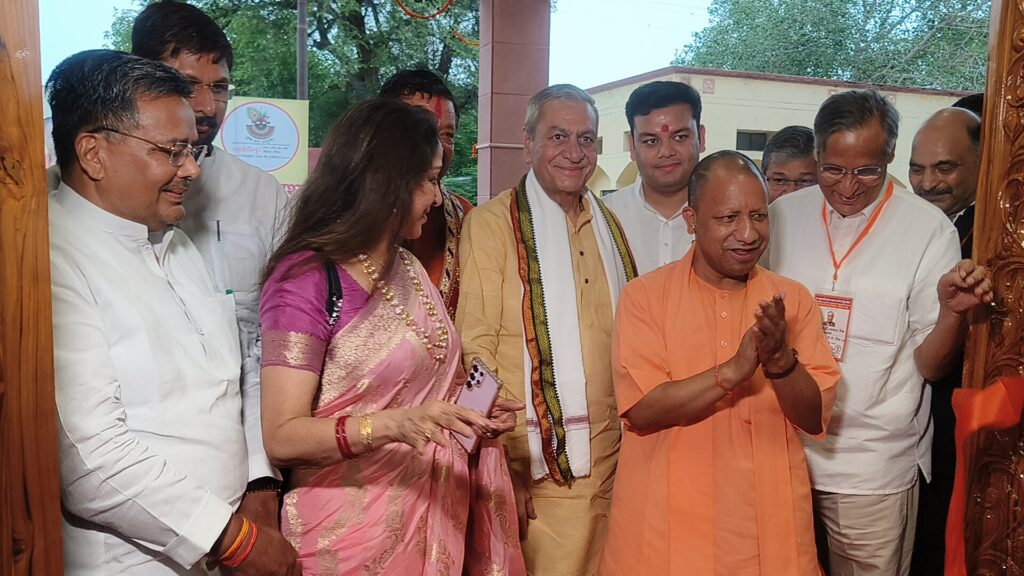 During public speeches in Barsana and during the election campaign in Chaumuhan, Chief Minister Yogi Adityanath had promised to make the sugar mill operational again. Cabinet Minister Chaudhary Laxmi Narayan, who had been advocating for the mill's revival, had been persistently urging the Chief Minister to take action. Finally, Yogi Adityanath has agreed to fulfill Minister Chaudhary Laxmi Narayan demand and has given the green signal to start Chhata Sugar Mill in the first week of July.
The closure of the sugar mill 14 years ago led to a loss of employment opportunities, but with its reopening, it is expected that one lakh farmers and thousands of young people will gain employment. The Chhata Sugar Mill was established in 1978 and faced the prospect of privatization and sale by the BSP government in 2007. However, due to opposition from employees and farmers, this plan was abandoned. In 2009, the mill was eventually closed due to a lack of sugarcane availability and financial losses. As a result, thousands of workers and farmers lost their livelihoods.
Since then, the issue of the sugar mill has been raised in every Lok Sabha and Vidhansabha elections. Farmers have continuously protested and demanded the mill's reopening. Candidates even sought votes promising to revive the mill. Thanks to the relentless efforts of Minister Chaudhary Laxmi Narayan, the Chhata Sugar Mill is now set to restart operations in July. The mill, which occupies 43,320 hectares of land, is currently in a dilapidated state and requires extensive renovation before it can become fully functional again.
This article is sponsored by the Century Ply