Filth and contamination in Govardhan's Brahma Kund
Filth and Contamination Spread in Brahma Kund Due to Low Water Level, Urgent Measures Needed
2023.05.25 (Vrindavan Today News): The ancient Brahma Kund, located on the banks of Govardhan Mansi Ganga, has been plagued by the spread of filth and contamination due to a shortage of water. The proposal for the beautification of Brahmakund has been included in the ambitious Namami Gange scheme initiated by the Central Government to rejuvenate the holy river Ganga.
The deteriorating condition of Brahmakund has left devotees unable to perform religious rituals such as ablutions and prayers. Additionally, the lack of proper steps (ghats), has further hindered access to the kund. The beautification of Brahmakund was undertaken nearly a decade ago by the Uttar Pradesh Project Corporation Limited, Noida. The project involved constructing four walls to demarcate the kund and remove encroachments. Unfortunately, the conservation of water was not given due consideration during the beautification process.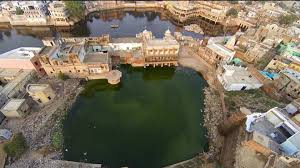 The construction of solid structures around the kund has resulted in the blocking of water sources. Consequently, the water storage has led to the proliferation of filth in the area. Even rainwater is not being efficiently collected, exacerbating the situation.
It is believed that during the Dwapara Yuga, Lord Brahma, influenced by Lord Krishna's divine plays, became bewildered. In a testing gesture, Brahmaji took away all the calves and friends of Thakurjee (Shree Krishna). However, Shree Krishna expanded himself as an exact replica of his friends and calves.
Shree Brahmaji, upon realizing Shree Krishn's supreme power, shed tears that formed the sacred Brahm Kund. Situated across from Mansi Ganga, it serves as a testament to his revelation. Having sought forgiveness, Brahmaji proceeded to perform an abhishek (ritual bath) using the holy water collected from Brahm Kund.
There used to be a natural connection between the waters of Manasi Ganga and Brahmakund. However, multiple beautification projects conducted on Manasi Ganga have severed the link between the two kunds. Furthermore, the inflow of water from the miner for Manasi Ganga has ceased, and there is currently no outlet for water.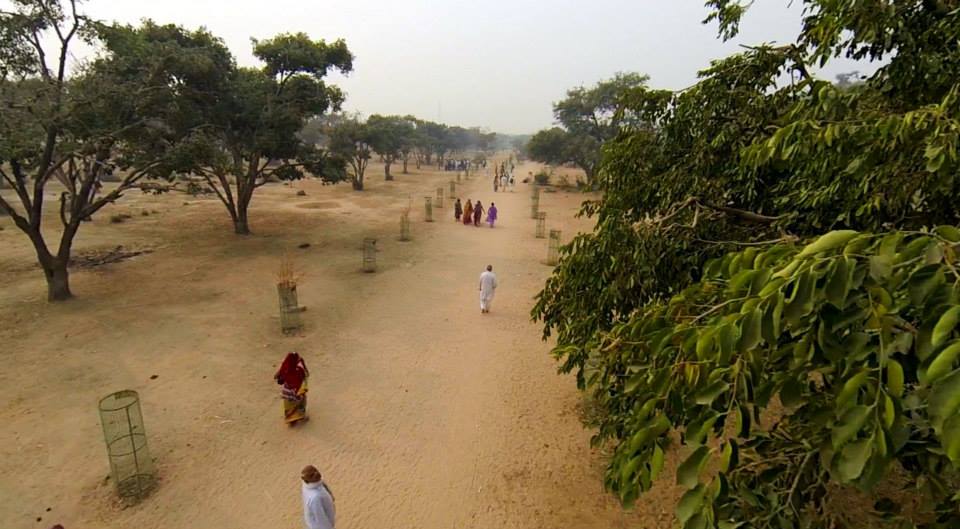 D.K. Sharma, District Tourism Officer, Mathura, stated "the conservation of water is being discussed in the Namami Gange project. Proposals have been sent as part of the district administration's initiative. Soon, Brahmakund will have clean and clear water."
Under the Namami Gange scheme, efforts to conserve and rejuvenate the sacred rivers of India have been actively pursued by the Central Government. With Brahmakund now included in this initiative, hopes are high for the revival of this ancient site to its former glory. Devotees eagerly await the implementation of these plans and the restoration of the Brahma Kund, where they can once again find solace and seek spiritual enlightenment.