Four-Year-Old Run Over By E-Rickshaw Dead
The accident took place near Jugal Ghat
Vrindavan, 2022-08-01 (Vrindavan Today News): A Four-year-old boy was killed in an accident yesterday as an e-rickshaw ran over him near Jugal Ghat. Ojas Bihari (4) was a resident of Chhattisgarh. The driver is still absconding.
The unfortunate incident took place on the day of Hariyali Teej despite the administration's and Police's best efforts to manage the traffic in the town. According to eyewitness accounts, the e-rickshaw first crashed into the boy, and then ran over him while he was still lying flat on the ground. The four-year-old succumbed on the spot.
The victim was a resident of Rajnad village in Chattisgarh. He had come to Vrindavan along with his father Vikas Mishra and family for Banke Bihari's darshan on Hariyali Teej. The accident took place when they were returning from the temple via Yamuna Ghat. Onlookers tried to grab the e-rickshaw driver, but he managed to flee taking advantage of the chaos.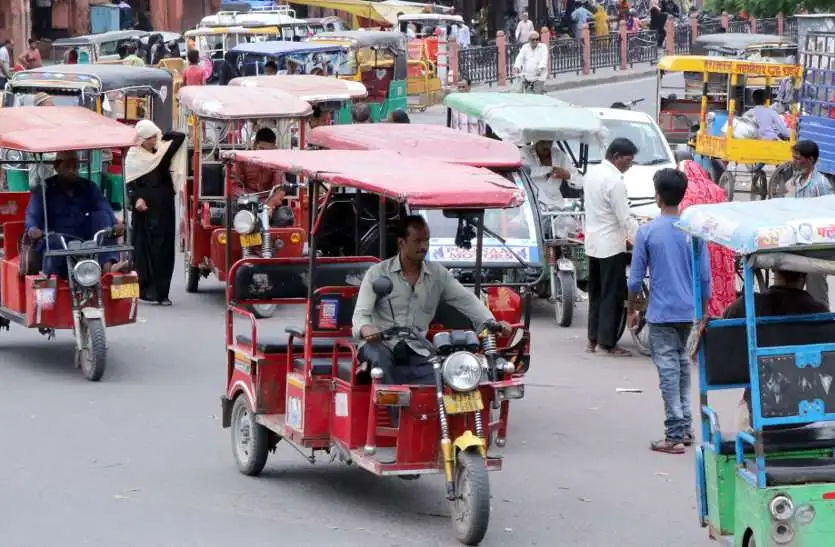 The distraught parents wept inconsolably as the dead body of their only son who was born after 14 years was sent for post mortem.
It should be noted here that e-rickshaws in Vrindavan have come under the scanner only recently. Until now they have been recklessly operating on the narrow, clogged lanes of the town without any license. Many of them are run by boys as young as 14 or 16. Considering the risk, e-rickshaw registration was mandated under the new traffic management policy which is still in the very early stages of implementation.