Grateful Brajwasis remembered Mahamana on his birth anniversary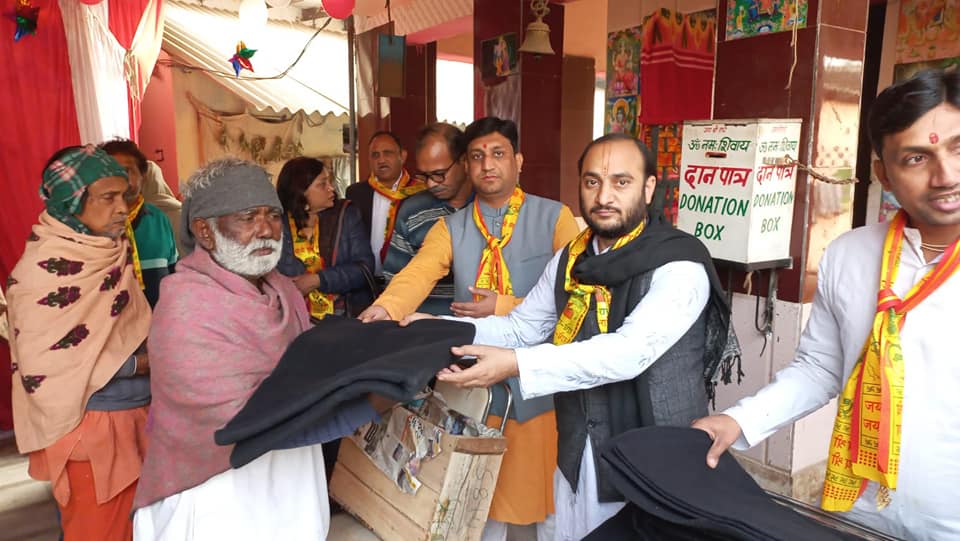 2021.12.25 (Vrindavan Today News): Grateful Brajwasis remembered Mahamana Pt. Madan Mohan Malviya on his 159th birth anniversary. Different Social Organizations paid homage to the 'Bharat Ratna' Malviya and commemorated his connection with the Land of the master of Cows Shri Krishna. Akhil Bharatiya Brahmin Mahasabha's Vrindavan unit distributed blankets to the poor and needy to celebrate the birthday of 'Mahamana'.
Mahamana Malviya is remembered for his exceptional service in the field of education. The nation is also grateful for his incredible contribution for the upliftment of hindutva and humanity.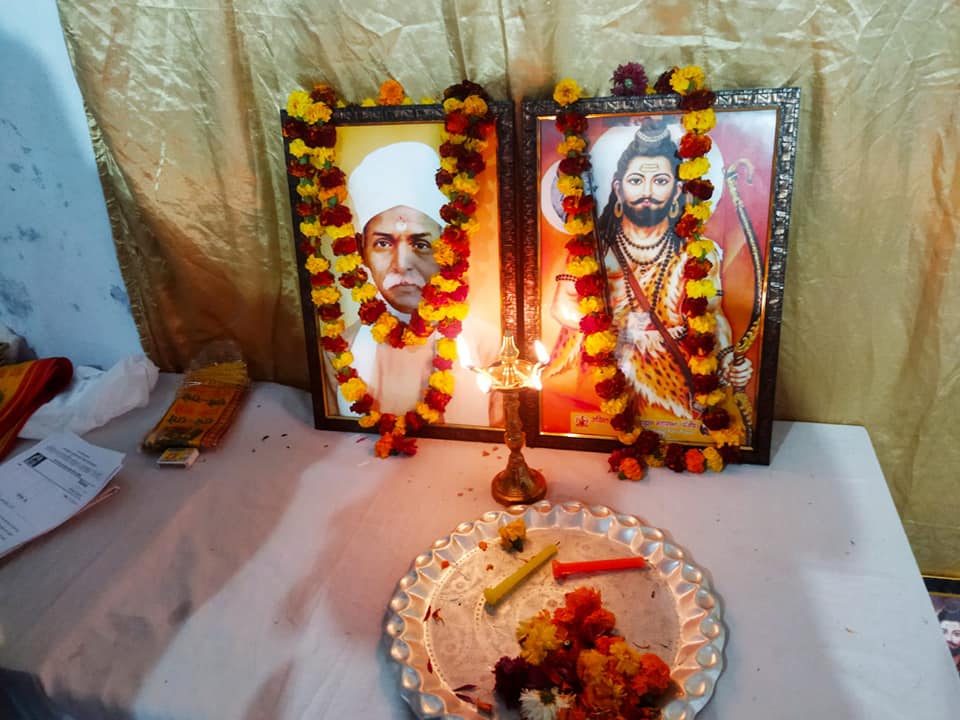 But here in Braj, Mahamana Pt. Madan Mohan Malviya is remembered for his remarkable contribution in cow protection. He had established Hasanand Gochar Bhumi in 1935 for the protection and looking after the cows and bulls. He had donated 1000 acres of land to be used as a pasture land. The Office of the Hasanand Gochar Bhumi Trust is situated on the Mathura – Vrindavan Road.
Malviya ji had encouraged the industrialists and businessmen to contribute for the cause of Cow protection. Entrepreneur Jugal Kishore Birla, Deepchand Poddar, Bhagirathmal Dalmiya, Raybahadur Chiranjilal Bagla, Solicitor Prabhudayal Himmat Singh, Parasram Parumal, and Lajjashankar Adhikari were the initial trustees.
Later on, personalities like Hanuman Prasad Poddar, Raybahadur, Ramprasad Kunjru, Vasudev Somani, Mangturam Jaypuriya, Lakshminivas Birla and Krishnalalji Poddar came together as trustees for this project. The Gorakshan Shetra in Braj continues to feel gratitude and is reminded of Malviyas contribution of 1000 acre land.
SK Sharma, the President of the Hasanand Gochar Bhumi said, "the trust is working diligently to fulfill the dreams of Mahamana Madan Mohan Malviya." "Although the history of Hasanand Gochar Bhumi is very glorious, the present scenario is worse because only 50 acres is remaining out of the 1000 acre land given by Madan Mohan Malviya." He added.