Mukhrai to host Charkula Dance on 9th March
2023.02.16 (Vrindavan Today News): Braj region is well-known for its vibrant and colorful celebrations of Holi, the festival of colors. The festivities showcase the unique cultural heritage and traditions of the region, making it an unparalleled experience for visitors. The celebrations in Braj are not limited to playing with colors, but also include traditional folk dances, singing, and feasting. Among the popular folk dances in the region is the Charkula dance, which is steeped in history and culture.
Charkula dance has a special place in Holi of Braj, and the village of Mukhrai, located near Radha Kund, is gearing up to host the much-awaited Charkula Dance program on the last day of the Braj Holi festivities.
Mukhrai is the birthplace of Shri Radha's maternal grandmother, Mukhra Devi. According to the local legends, when Shri Radha was born, Mukhra Devi was so overjoyed that she lit up the lamps on the chariot wheel and danced with it on her head.
This dance later came to be known as the Charkula Dance, which has been passed down through generations of artists. The dance was given its present form by Sri Pyare Lal Ji of Mukhari Village in the year 1845 and has since become a popular dance of the Braj region and the State of Uttar Pradesh.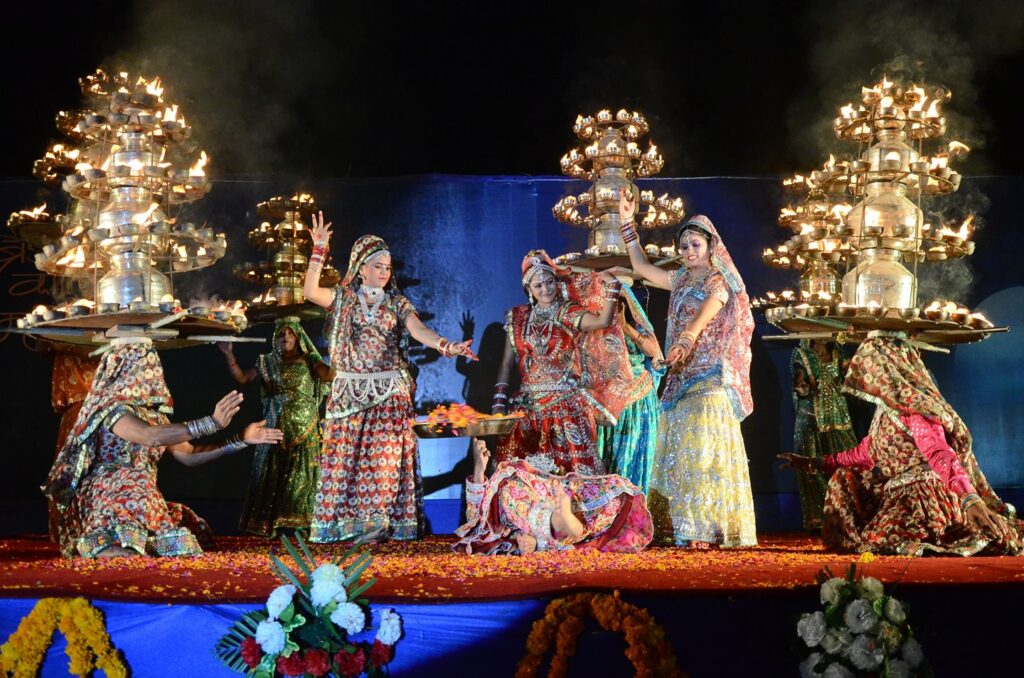 The Charkula Dance is performed by veiled women who wear ankle-length long skirts and a long and colorful embroidered blouse. They balance the Charkula on their heads and dance to the rhythm of Rasiya, songs dedicated to Shri Radha and Krishna. The dance is accompanied by various instruments such as Nagara (drum), Algoza (wind instrument), Thali (brass plate used for beat), Bansuri (flute), Manjira, Kartal (cymbals), and harmonium.
According to Dani Sharma, a member of the organising committee, "This year, the Charkula Dance program will be held on the evening of 9th March, Thursday, in Mukhrai village. The artists are preparing for the performance, and the atmosphere will be made musical by the music of Bamb and folk singing." "Due to the popularity of the Charkula Dance in the country and abroad, thousands of people are expected to visit the village of Mukhrai to witness this beautiful folk dance of Braj," added Shri Sharma.
The village of Mukhrai, with its rich cultural heritage and traditions, is a must-visit for those who wish to witness the cultural richness and diversity of India. The Charkula Dance program in Mukhrai village is an event not to be missed for those who are interested in exploring the beautiful folk dances of Braj. The organizers invite everyone to come and enjoy the dance, music, and colors of this vibrant festival.