Vrindavan Set to Welcome State-of-the-Art Animal Hospital
Animal activists of Vrindavan have welcomed the decision of upgrading the 'Pashu Chikitsalaya'.
2023.02.14 (Vrindavan Today News): The sight of injured monkeys, dogs and cows on the streets of Vrindavan is heart-wrenching for the compassionate people. There are neither good veterinary experts nor a hospital having the proper medical facilities to take care of the sick and injured animals.
Now, one can help the animals in distress by giving just a simple phone call. Upon receiving the call, a highly-skilled team of veterinarians will immediately respond and transport the injured animals and birds to the hospital for necessary medical treatment.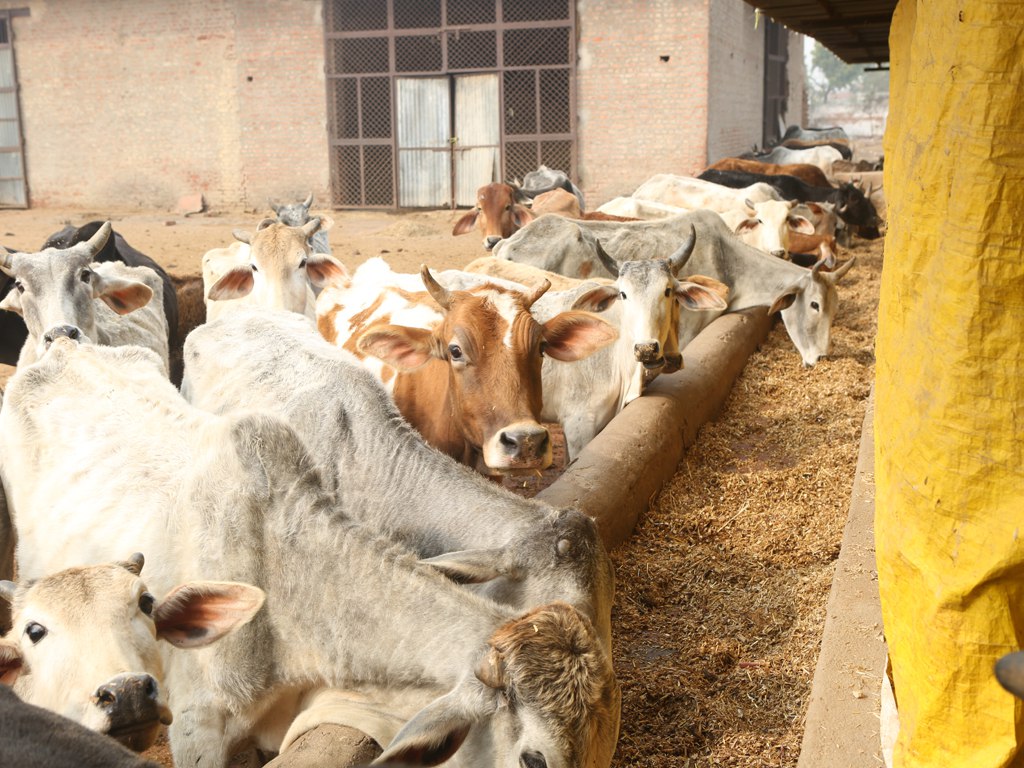 The government is set to upgrade the Veterinary Hospital (Pashu Chikitsalaya) in Vrindavan by including modern medical equipment and facilities, with the support of the Charitable organization 'Shri Dhyan Murti Satsang Seva Sansthan'. This hospital will become a modern animal hospital in the district, equipped with the latest technologies such as X-ray machines, operating theaters, indoor wards, and surgery rooms, among others.
Currently, the district has 35 animal hospitals, but only 30 are active, and they are nothing more than simple clinics with just cattle crushes. In the event of serious injuries or illnesses, pet owners have to take their animals to Mathura at Pandit Deendayal Upadhyaya Veterinary Science University and Cow Research Institute for treatment. However, with the proposed up gradation to the government veterinary hospital in Vrindavan, animal lovers can now rest assured that the animals will receive the best possible care.
Hariom Sharma, the Secretary of the Shri Dhyan Murti Satsang Seva Sansthan, with its offices at Attala Chungi in Vrindavan met with officials of the Animal Husbandry Department to discuss the proposal for the up gradation. The proposal has been sent to the Directorate of the Animal Husbandry Department, said Dr. Vipin Kumar Garg, the chief Veterinary Officer. The institute will bear the cost of the treatment and maintenance, and it is estimated that the upgrades will cost around 1.5 crores.
To ensure that the entire district is covered, the charitable outfit has arranged for four ambulances to transport injured animals and birds to the hospital. Currently, two medical professionals from the institute have been providing on-the-spot treatment to injured animals. To facilitate this aid, the organization has already established a helpline number, 9045773717.
The proposed up-gradation of the government veterinary hospital in Vrindavan is a positive step forward for animal welfare in the district.
With the presence of advanced medical facilities and equipment, animal lovers can now be confident that pets as well as stray animals in need of help will receive the highest quality treatment in the case of injury or illness.