Online registration for Banke Bihari darshan
2022.01.08 (Vrindavan Today News): Online registration has been started in the Banke Bihari Temple from 7 January 2022. The devotees seeking darshan of Shree Banke bihari will now have to provide an RT-PCR report stating them as 'negative'. Seeing the increase in the number of corona cases, the home ministry and the District Administration has laid down guidelines with regard to the safety norms that are to be followed in the Banke Bihari Temple.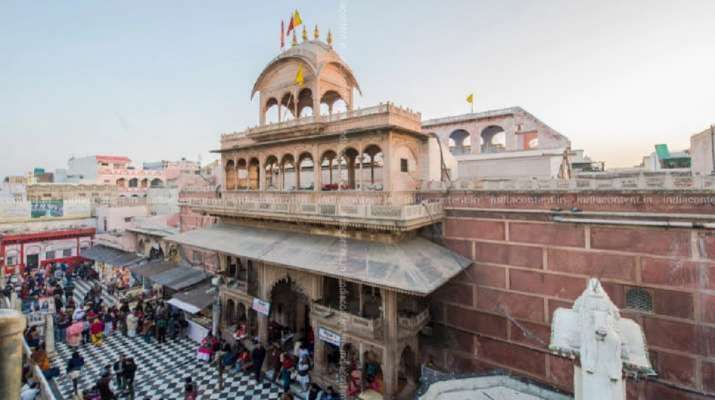 This step is taken to control the spread of Covid-19 cases in Vrindavan. Civil Judge (Junior Division) Archana Singh has advised the Temple Management to follow the covid protocols and SOPs.
"The devotees are required to strictly adhere to COVID-19 norms while visiting the temple and they would not be allowed to stay inside the temple after paying obeisance to the deity." Munish Sharma, Manager of the Banke Bihari temple said.
In the guidelines, the temple managers have been instructed to make a single path for the devotees to enter the temple, while maintaining social distance. Devotees would be allowed inside the Temple from gate 2 and 3. Similarly gate number 1 and 4 shall be used for exit. On the other hand, 5th gate will be reserved for the goswamis.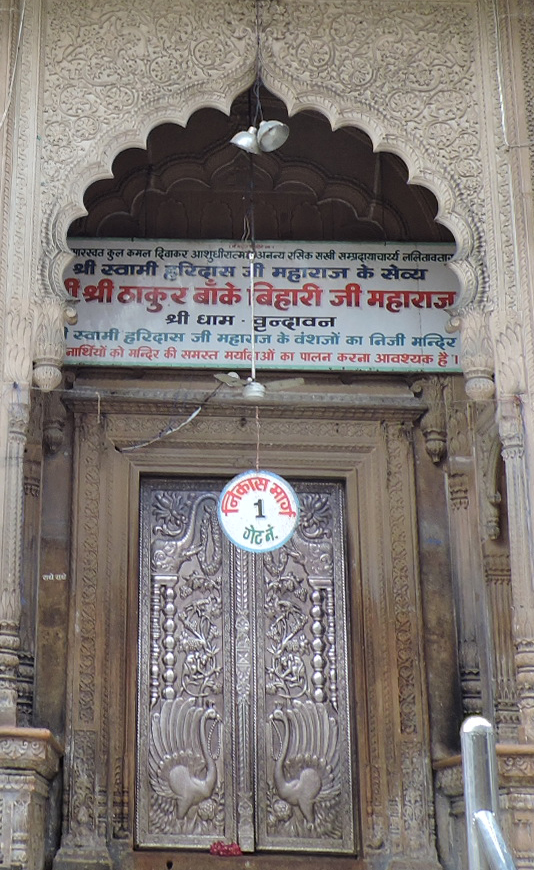 Online registration will help to shortlist the number of visitors. This will provide the predetermined figure to the management. Devotees coming from far off places would have to get the RT-PCR test report proving them negative. The temple administration and the local police along with the paramilitary force are appointed for the enforcement of this step. (NDG)
The local police administration and the Goswamis of the temple would be looking after the management. Disinfection tunnel facilities are to be developed at every gate in the temple premise. Along with this, thermal scanner, mask, hand sanitizer will be made available for the visitors. Covid-19 testing desks would also be set up near the temple. There will be stringent laws to forbid the loitering of visitors in and around the iconic pilgrimage site.
The average number of new infections reported in India has been consistently increasing. Reports have stated that there's a six-fold rise in the number of cases. In such circumstances, it's crucial for the authorities to take necessary actions to safeguard the health of the people. The guidelines introduced seem to help but ultimately it will depend on its execution on the ground level.