Yamuna Mission warned of legal action against encroachment
Municipal Corporation sent a notice to Head of Yamuna Mission, accused them of land grabbing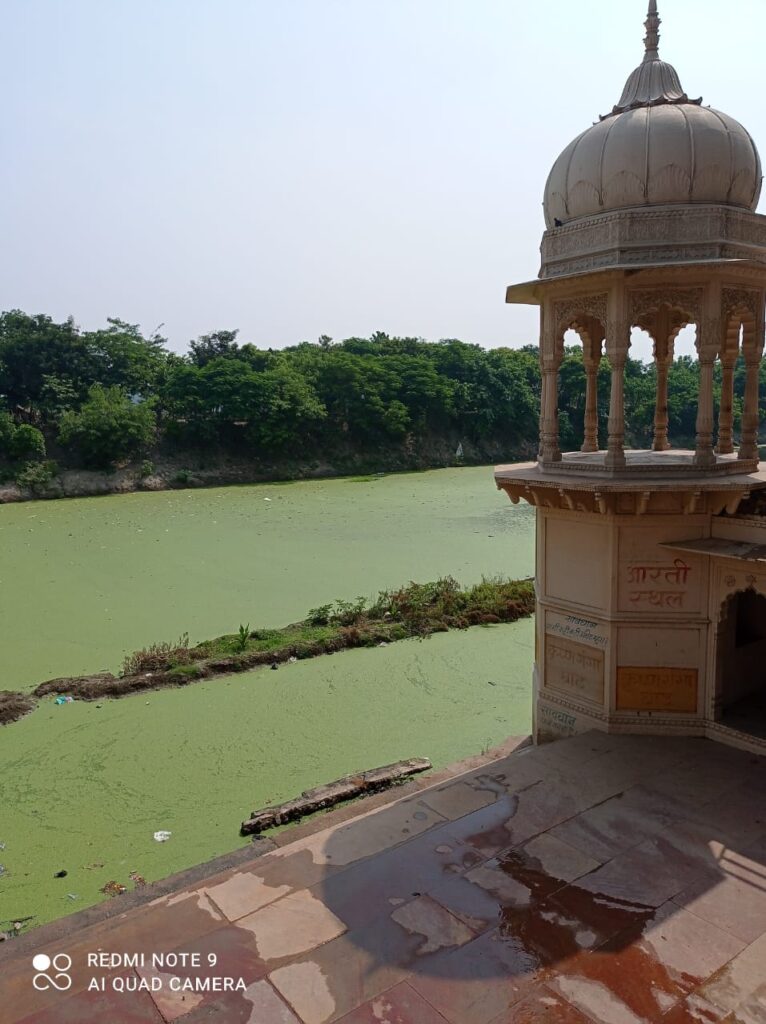 2022.02.27 (Vrindavan Today News): Mathura-Vrindavan Municipal Corporation has sent a notice to Yamuna Mission, Mathura for the illegal encroachment activities under the pretext of plantation and development of the Yamuna Basin. It has instructed Yamuna Mission to surrender the illegal possession of 50-acre land around Yamuna Basin with immediate effect. If the above is not complied to, then legal action would be taken against founder of the Yamuna Mission, Shri Pradeep Bansal.
National Green Tribunal directed for a factual and action taken report from a joint committee of Central Pollution Control Board (CPCB), State Pollution Control Board (UPPCB), Executive Engineer, Upper Division, Agra Canal and District Magistrate, Mathura. The report must be submitted before 28th Feb.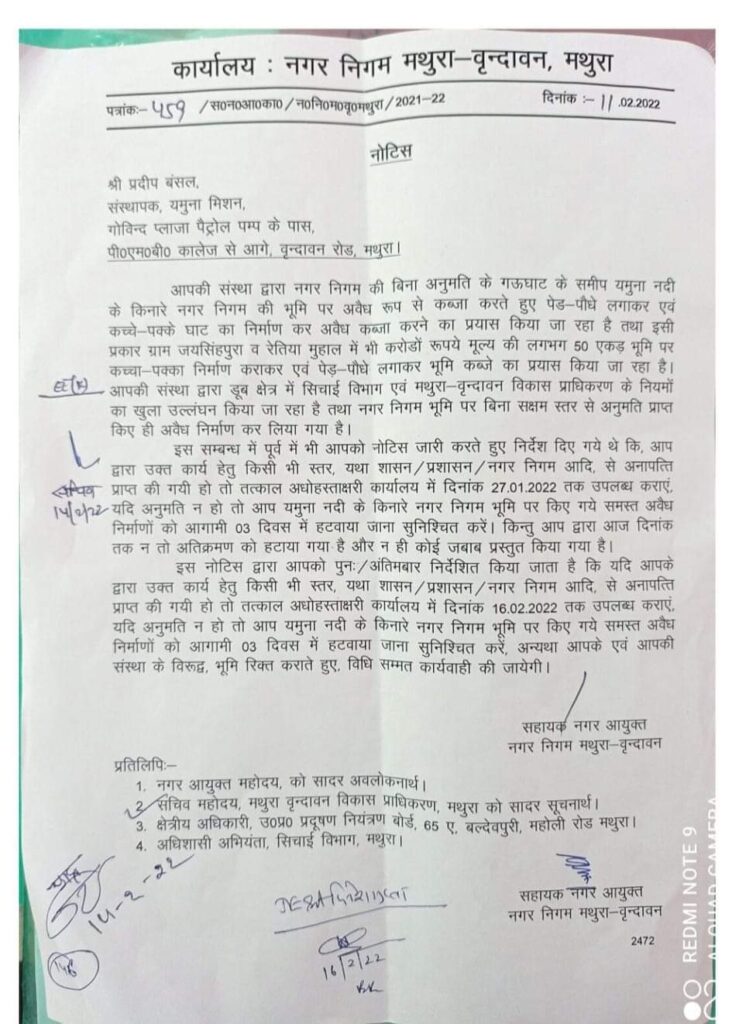 Municipal Corporation's Assistant Municipal Commissioner, Shri Raj Kumar Mittal has already sent a notice to the founder of Yamuna Mission on 11th Feb. It has been stated in the notice that activities on the Yamuna basin and the flood plan are being carried out without authorities' permission. Yamuna Mission is encroaching the Government land near Gaughat by planting trees and raising permanent and temporary structures in guise of ghats. Also, in the Jaisingpura and Retia Mohalla more than 50 acre land worth Crores has been grabbed under the pretext of plantation. This is blatant violation of the rules formulated by Mathura Vrindavan Authority and Irrigation Department.
Several notices have been sent, but the Yamuna Mission has not taken any cognizable measures to remove the encroachment. Yamuna Mission was asked to submit any document of permission which may have given to it to carry out the activities on Yamuna bank by 16th February. Assistant Municipal Commissioner stated that the papers submitted by Yamuna Mission are being scrutinized.