Eternal flames of Shri Radharaman's temple kitchen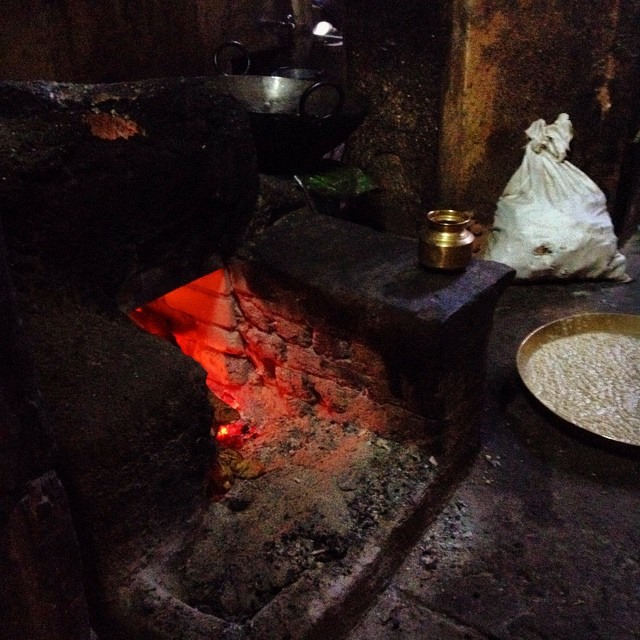 Thakur Shri Radharaman Lal (literally meaning 'one who brings pleasure to Srimati Radharani) is one of the 'swayambhu' (self-manifested) deities of Vrindavan. This most enchanting 'tri-bhangananda-krishna' emerged from one of the 12 'Shaligram Shilas' of Shri Gopala Bhatta Goswami in order to fulfill his wish of being able to worship the Lord's form with the choicest clothes and jewels. 
It is said that while other Deities were taken to Jaipur when the demonic armies of Mughals ravaged Braj, Shri Radharaman never left Vrindavan since his appearance here nearly 500 years ago. This is also true of the sacred fire 'agni' that has been kept kindling in His abode for 478 years now!
478 years ago Shri Gopal Bhatt Goswami, who revealed Radharaman Lal to the world, ignited this fire using Vedic mantras. While chanting the mantras, he rubbed wooden sticks together to bring forth the flame, which he took to the kitchen and kept it kindling for the time he was alive.
His descendants followed the same tradition and have never let the fire go out in the past over four and half centuries. Sewayats use 'kande' (cakes made from dried cow dung) as firewood to kindle the fire for cooking purpose. No match box has ever been used in the entire temple premises, not even for lighting the lamps.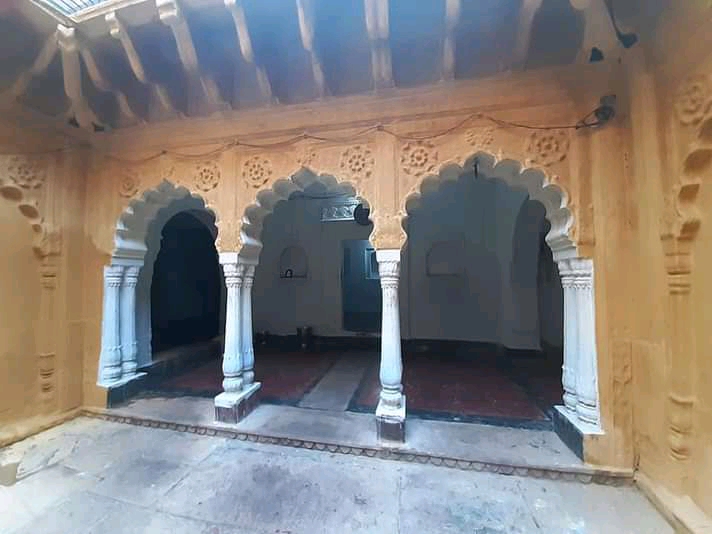 Thakur Shri Radharaman's 'bhog' is prepared by the male members of the Goswami families. Special care is taken to ensure purity because of which no outsider is allowed inside the kitchen. According to temple sewayat Pushpang Goswami, 'swachhta' (purity) and 'maryada' (discipline/decorum) are the two main pillars of Shri Radharaman's Rasoi.
Only the descendants of Gopal Bhatt Goswami and temple sewayats cook food for Thakurji. No sewayat is allowed to leave the kitchen without having finished cooking the whole offering. If he does, he cannot re-enter without first taking a proper bath. The person doing 'rasoi seva' also takes care to avoid physical contact with anyone until his work is over.
Once the 'rasoi' for the day is done, cooks leave behind some firewood after the 'ratri mangal'. This ensures that the fire is kept kindling slightly even at night.