Rail Bus of Vrindavan to now serve Nathdwara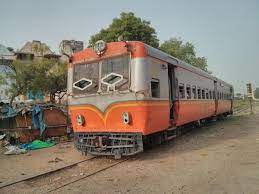 2023.03.31 (Vrindavan Today News): The popular Rail bus service that used to operate between Mathura and Vrindavan has now come to a halt permanently. The operation of the Rail Bus has never been completely successful in Mathura – Vrindavan. In several occasions, when the Rail Bus had any technical fault it took several months to get it repaired.
The upcoming broad-gauge road project between Mathura and Vrindavan has been the reason for the recent shift in operations. This project aims to improve movement between the two cities. The rail bus had been closed since March 3 due to a technical fault. However, the Railways announced on March 17 that the train operation between Mathura and Vrindavan would be temporarily halted.
The Rail Bus which used to run between Mathura and Vrindavan will now operate in Nathdwara.
The Railway Board has taken decision to move the rail bus to Nathdwara, and its operations in Mathura have been closed down. The rail bus was loaded onto a trailer with the help of cranes on Thursday evening. The necessary insurance and documents were completed, and the rail bus was ready to be sent to Nathdwara, the City of Shrinath Ji.
The rail bus service started its operation in the year 1998 from the Mathura Cantonment Railway Station, replacing the train called Radharani Express. The Rail Bus began to operate from Mathura Junction Railways Station in 2003. The new Rail Bus came into service in September last year after the old one completed its tenure. It began operating between Mathura and Vrindavan, providing devotees with a comfortable and convenient way to commute between Mathura and Vrindavan.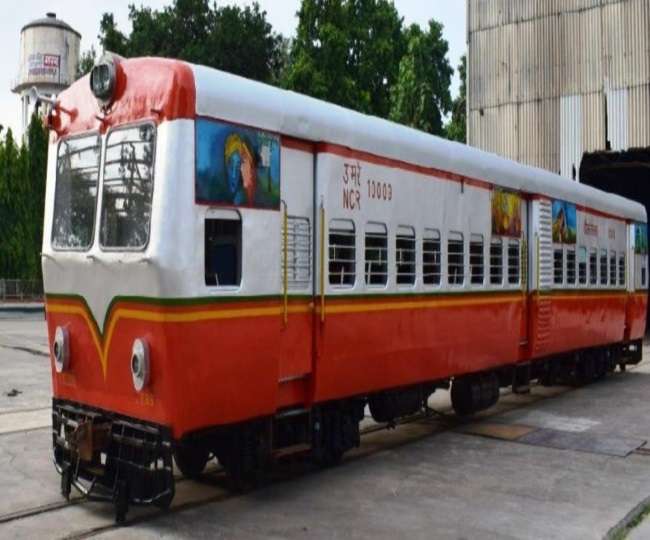 After the rail path between Mathura and Vrindavan is transformed to broad guage there are chances of some modern train operations between the two pilgrimage towns.