Proposed Vrindavan Corridor Project Boosts Real Estate Market
Vrindavan, 2023.02.09 (Vrindavan Today News):  Vrindavan is witnessing a sudden increase in land prices after the Banke Bihari Corridor was announced by the state government. The Corridor is proposed to be connected to the Yamuna Expressway. The announcement of the Corridor making has given a much-needed boost to the real estate market, which had been struggling since demonetization. The Allahabad High Court had sought a report from the government on the evaluation of about 5 acres of land in the area.
As the district administration started evaluating properties near the temple, the real estate business started to pick up. Land prices, which were previously priced at ₹500,000 per bigha, have now increased to 40 to 50 lakh rupees, not just in Vrindavan but in other areas such as Jahangirpur and Begumpur across the Yamuna. The Real Estate Developers are exploring the agricultural land in Vrindavan and across river Yamuna for their new residential projects.
Rukmani Vihar Colony residents in Vrindavan reported a significant increase in land prices. Rajendra Prasad, who recently bought a 220 square meter plot, stated that the price of a plot has gone up from ₹22,000 per square meter six months ago to ₹35,000 per square meter today. Similarly, in the Sunrakh Bangar area, plots that were priced at ₹12,000 per square yard six months ago are now being sold for ₹18 to 20 thousand.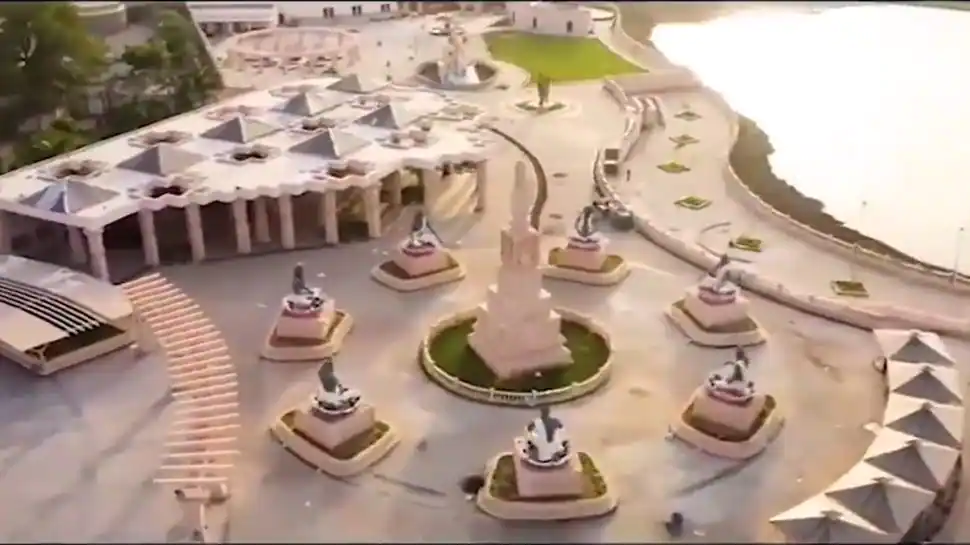 The Banke Bihari Corridor project, aimed at improving infrastructure and facilities for pilgrims visiting the temple, has also seen a rush of land buyers in Jahangirpur, Begumpur, across the Yamuna, with farmers now demanding ₹40 to 50 lakhs for land that was previously priced at ₹500,000 per bigha.
The decision to build the Banke Bihari Corridor stems from the overcrowding problem faced by the Thakur Banke Bihari temple, highlighted after two devotees died from suffocation during the Janamastami celebration in 2022. Chhata MLA and minister in the Yogi cabinet, Laxmi Narain Chaudhary, visited the temple in September 2022 and expressed support for the temple's expansion.
Chaudhary, who is the minister for sugarcane development and sugar industry, announced plans to build a dedicated corridor similar to the Kashi Vishwanath Corridor in Varanasi to allow for easy movement of devotees from the Yamuna riverbank to the Banke Bihari Temple. The minister also stated that while preserving the temple's historical structure, the open space where devotees offer prayers will also be expanded; enabling the sanctum sanctorum, which currently accommodates 700 to 800 people, to host at least 5,000 visitors at any given time.