Online Booking System for Darshan comes to standstill
2023.09.20 (Vrindavan Today News): Online registration process for the darshan of Banke Bihari has come to a standstill due to the lack of coordination between the registration counters. The devotees find themselves caught up in the crowd even after registration, leading to disruption in their Divine Experience with smooth darshan. Recently, a budget of Rupees One crore  has been allocated for the development of software to enable online registration.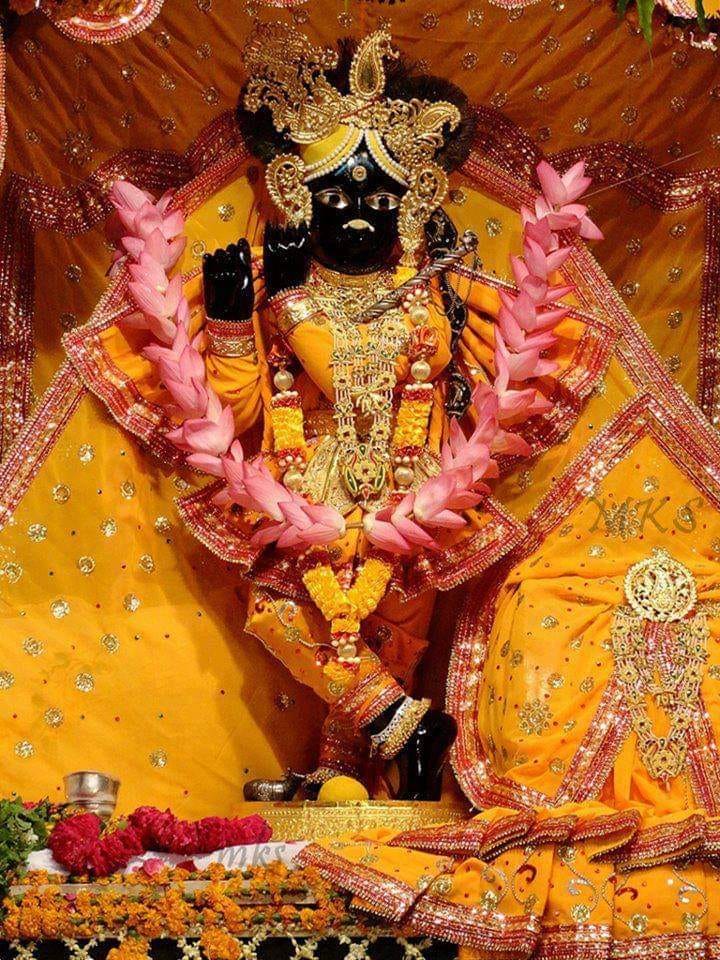 The District administration had made elaborate arrangements to facilitate the darshan of devotees in Banke Bihari Temple and other temples in the city. However, just two days after the Teej, the Additional Director General of Police (Traffic) Magistrate (ADM) held a meeting with the businessmen and civil society members of Vrindavan and invited their suggestions to introduce the online registration.
Acting on the ADG's directives, the district administration, along with temple management, initiated offline registration at the Vrindavan zone office of the Municipal Corporation and Mathura-Vrindavan Development Authority (MVDA) office in Mathura.
Approximately one hundred registrations were processed through this trial phase, with priority given to those who registered offline. The initiative was meant to grant devotees a more convenient darshan experience.
With the support of the police, registered devotees were meant to be escorted to ensure they avoided the large crowds and could have their darshan peacefully. Unfortunately, the offline registration process was not implemented effectively due to technical issues, and the registration counters were subsequently closed.
Mr. Shri Gopal Vashisht, the Officer-in-Charge of the Municipal Corporation, informed that the offline registration process has been temporarily halted.
Smt. Ritu Maheshwari (IAS), the Divisional Commissioner of Agra held a meeting at the MVDA office and instructed the authorities to develop software for online registration. She asked the officials to allocate a budget of Rupees One Crore for this purpose.
It's worth noting that a section of the Goswamis are opposing the online registration system and moved to the court against it.
Devotees who follow the registration process are still facing challenges in navigating the crowd. This move towards developing software for online registration aims to streamline the process and offer devotees a more organized and hassle-free darshan experience at Shri Banke Bihari Temple.