Satyanarayan Das Babaji's annual day of being Mahant celebrated
Hundreds of renounced Vaishnavas and other guests gathered at Jiva Institute on Thursday to celebrate the anniversary of Dr. Satyanarayan Das Baba ji being awarded as Mahanta title by the local Sadhu samaj. This position was awarded by Chatuh Sampradaya Virakta Vaishnava Parishad (Association of the renounced Vaishnavas of the Four sampradaya) in 2015 led by Mahant  Shri Prahlad Das Ji Maharaj of Gore Dauji Temple. It is the annual duty of a Mahant to hold a bhandara for the sadhus apart from many other responsibilities.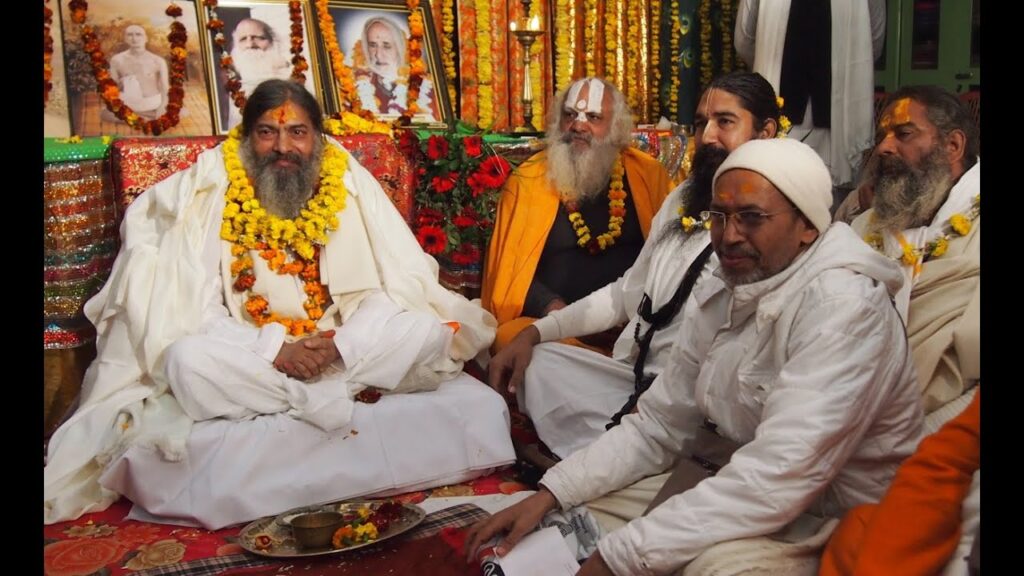 The pompous function was attended by the Vaishnava and dignitaries of Vrindavan. The sadhus felicitated Mahant Satyanarayan Das Babaji by adorning garland and shawl. A grand feast was organized during this occasion in which sumptuous food was distributed to the Sadhus and the devotees attended the function. Mahant Sacchidananda Dasa of Ghota Kunj, Mahant Prahlad Das of Gore Dauji Mandir, Mahant Narayan Das of Sonar Gouranga Mandir, Mahant Gyan Prakash of Jagannath Ghat and many other mahants attended the event. All the mahants are greatly pleased to have Babaji as part of their group. All the mahantas were greatly pleased with the rising stature of Babaji in the devotional world.
Mahant (Dr.) Satyanarayan Das Baba ji is a Gaudiya Vaishnava saint, who has published numerous books and original papers in the field of Gaudiya Vaishnavism, including translations and commentaries on the Shat Sandharbhas. His honors include an award from President of India in 2012. Babaji founded the Jiva Institute to disseminate the knowledge of Gaudiya Vaishnavism. He is the Founder President of 'Vrindavan Today Foundation', which runs the news 'Vrindavan Today'.