Kumbh Mela site must be protected: Hema
Mathura MP Hema Malini has suggested preserving the Kumbh Mela site by acquiring the entire land permanently. In a letter addressed to the Chief Minister of Uttar Pradesh and the Mathura District Magistrate, Smt. Hema Malini said that the Brajwasis, saints and the devotees were happy with the arrangements made to facilitate the grand event of Kumbh in Vrindavan. She thanked the government and the officers for making the grand event a success.
She wrote that the entire 'Kumbh' land should be protected for the Religious events taken place in Vrindavan. She asked the State Government to instruct the District Authorities to change the land records by cancelling the lease and updating it in the name of Kumbh Mela.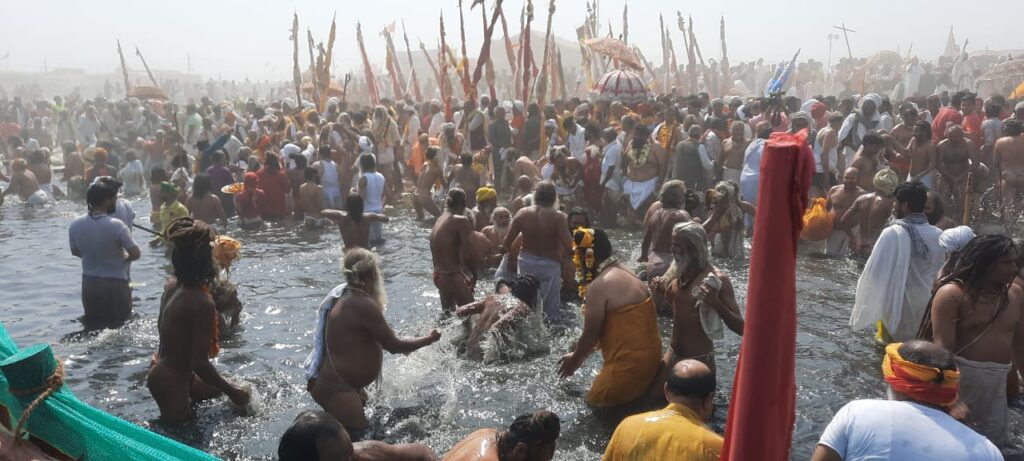 The Vaishnava Maha Kumbh takes place once in every 12 years in Vrindavan. The Vaishnavas and the devotees from all the branches of Hinduism participate in the Mega event. Apart from Kumbh, Vrindavan hosts series of religious events every year that is significant to the Vaishnava traditions.
Due to the rapid urbanization, no vacant land is available to organize the grand religious events. The land on the right side of Keshi Ghat on the Yamuna Flood Plain is available which could be used to construct camps, parking, police check posts and health camps during the religious events. While two third of the land on the side of Yamuna has already been encroached and tall buildings are built on it. The government must consider protecting this land from illegal encroachments.