Sluggish pace of development projects in Vrindavan upsets World Bank Team
Team leader Stephania Abakerli said that the funds will be held back until all DPRs are ready.
2023.01.14 (Vrindavan Today News): Recent inspection by the World Bank team revealed gross irregularities in costing and unwarranted delay in progress of pro-poor tourism development schemes in Vrindavan. Team leader Stephania Abakareli was visibly miffed at the absence of DPRs which she noted was the main reason behind these irregularities.
Abakerli said that going further no funds will be released in the absence of DPRs (Detailed Project Report).
The World Bank team surveyed the World Bank pro-poor tourism development sites in Vrindavan including the Guaranagar Krishna Artisan Centre, and Centre for Living Tradition near Daruk Parking. MVDA officials including Vice Chairman Nagendra Pratap, project manager Sanjay Saxena, and representatives of the contracted agency EPC contractor, Ms. Ramki Infrastructures Ltd. Hyderabad, were also present.
Abakerli questioned officials on the disparity between the physical (8%) and financial progress (10%) of the Artisan Centre Project. The costing was also seen to fluctuate by as much as 5-6 crore, despite there being no corresponding development on-ground. Even the foundation work was found to be incomplete.
Moreover, the contracting agency failed to produce the DPR, still in the draft stage, to support their claim that the project will be finished by December 2023. Abakerli demanded that the report detailing all activities to be undertaken between January and October 2023 be submitted along with project estimates and in a few weeks, failing which funds will not be released.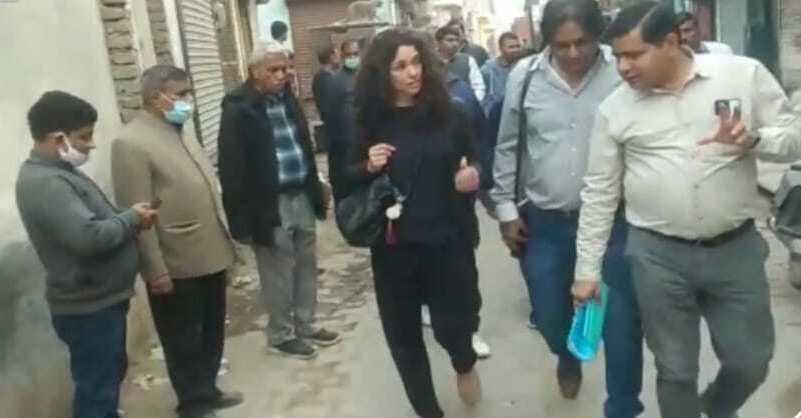 From the Artisan Centre the team proceeded to the site of the Centre for Living Tradition in front of Daruka Parking. Upon learning that there was no DPR for this project as well, Abakerli reiterated her stance that funds will be released only when it is ready.
Work on development of roads leading to the Artisan Centre in Gauranagar was also found to be in limbo. Officials were instructed to complete the main structure before digging any more roads in the vicinity. Those already damaged should be repaired on priority basis.