Suggestions Sought for 5000cr Braj 84 Kos Parikrama Heritage Highway Project
Recommendations may be sent to [email protected] or MP office, Civil Lines by 25 July 2022
Vrindavan, 2022-07-16 (Vrindavan Today News): Mathura MP Hema Malini has sought suggestions for the 5000cr Braj 84 Kos Parikrama Heritage Highway Project to be executed by the central ministry of road transport and highways.
Saints, teerth purohits, public intellectuals, devotees and common Brajwasis can send their recommendations to [email protected] or the MP office in Civil Lines by 25 July 2022. Smt. Hema Malini has specifically appealed to devotees from outside Braj, particularly the Gujarati and Rajasthani Vaishnav community, as well as ISKCON representatives to share their valuable inputs.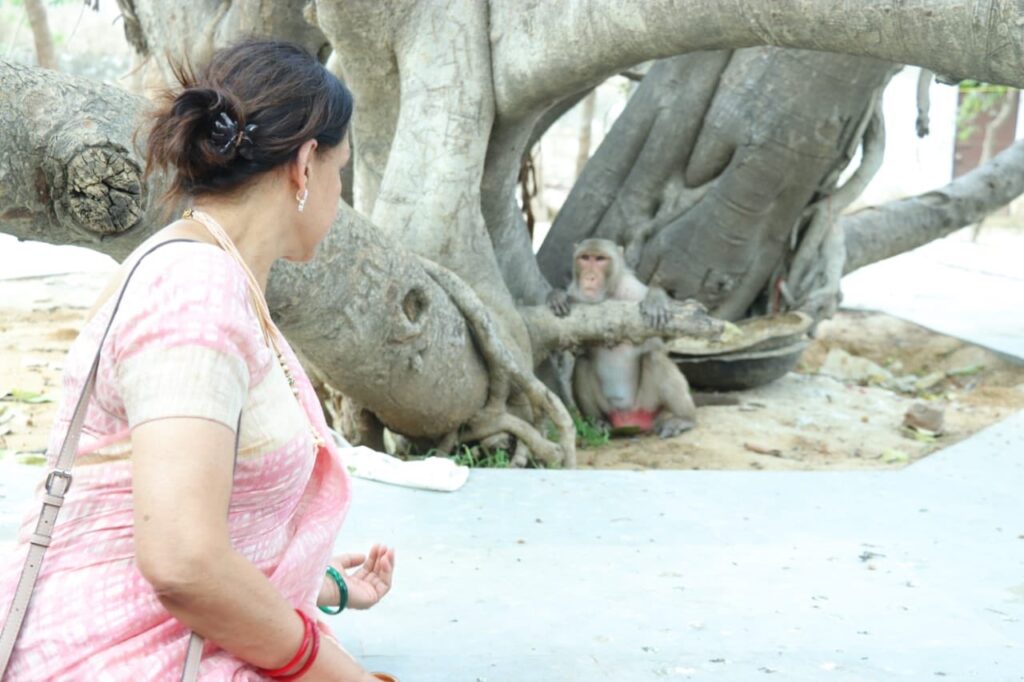 The heritage highway project has been envisaged in a manner that will address the majority of concerns on the 84-Kos Parikrama for the coming three decades. All recommendations will therefore be carefully studied and assessed for incorporation in the DPR.
"Our vision is to develop the Braj 84-kos Parikrama as a tourism magnet for domestic and international visitors. Motivated by the keen interest UP chief minister Yogi Adityanath has shown in the project, we are now seeking suggestions that can be incorporated in the DPR to deliver an exceptional Parikrama experience for devotees and tourists," the MP said.
In March 2022, MP Hema Malini undertook a survey of the 269km-long Parikrama along with UPBTVP vice chairman Shri Shailja Kant Misra to understand the project requirements. During the seven-day program they covered nearly 32 spots, seeking suggestions from locals on how to develop them as prominent centres along the route.
Following the tour, the two met with the union minister Nitin Gadkari to submit a memorandum on the rebuilding and expansion of Braj 84-kos Parikrama. The NHAI (National Highway Authority of India) approved the project along with a sum of Rs. 5000 crore. Considering the high volume of traffic and footfalls, Parikrama Marg was declared a national highway, designated NH108.
Under the project, the Braj 84 Kos Parikrama will be developed as a world-class highway with kutcha and pucca roads for vehicular and on-foot parikramas, public amenities, trees of local origin, and proper lighting. Provisions for cleanliness and removal of encroachments will also be made.
There are over 170-180 sites of local importance on the Parikrama and 20 others that are universally acclaimed. These will be developed and maintained in accordance with their religious significance as mentioned in the Puranas. The BTVP also plans to develop additional destinations on the route that have acquired a reputation over the years. As per the new plan 1.25 acres of land has been allocated for development of the smaller padavs (camps or stop overs), 3 acres for medium and 6 for the large ones.