Thousands gather for Baba Rasika Pagal's Funeral in Vrindavan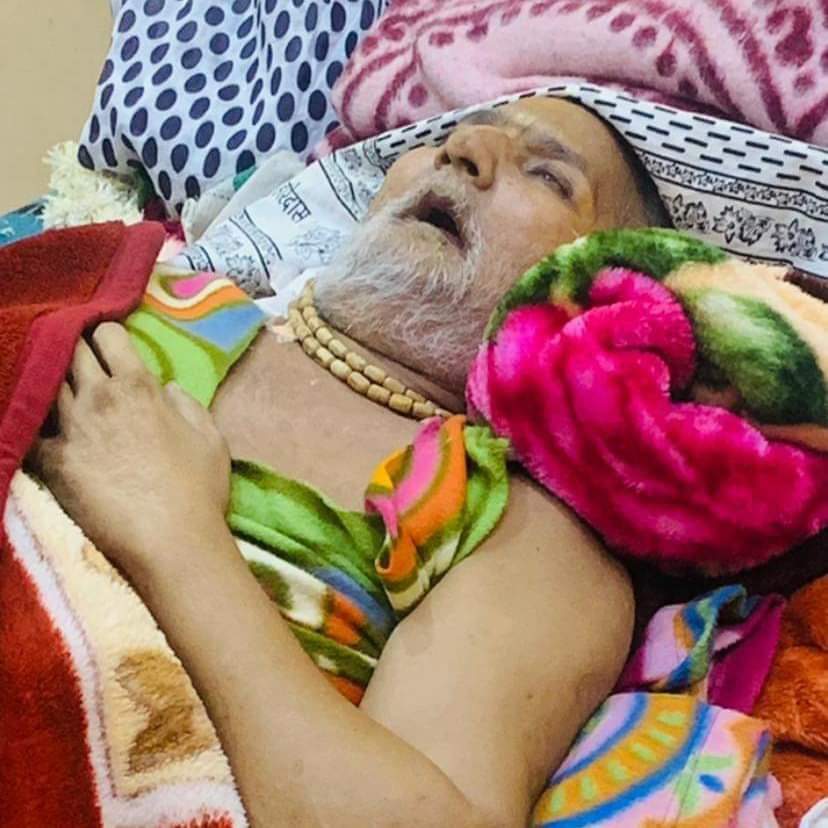 2021.12.06 (Vrindavan Today News): Thousands of devotees gathered in Vrindavan to attend the funeral of Spiritual leader and Devotional Singer Baba Rasika Pagal on Sunday. The noted Devotional Singer passed away on Saturday evening in Vrindavan from kidney ailments. Baba was cremated with full honor of the Haridasi Sampradaya, in which he was initiated. Many of the prominent saints, preachers and devotional singers participated in his last rites, held on the bank of Yamuna in Vrindavan.
A large funeral procession started from his ashram, it passed through different lanes and markets of Vrindavan, where large number of his followers and admirers showered flower petals on his mortal remains. Baba was taken to Banke Bihari Mandir, where the garlands of Banke Bihari ji were offered on his body, then the funeral procession reached Nidhivan, from where the Braj raj (Holy dust of Vrindavan) was spread on him. The body was later taken to Tatiasthan, where the saints of the ashram paid homage to Baba and the dust of the Sacred place was sprinkled on him, before the procession finally proceeded to Vanshivat for cremation.
Popular bhajan singer and saint Baba Rasika Pagal attained Braj-raj on Saturday night due to kidney failure. He was 55.  Baba was sick for last three years and was suffering from diabetes and was in support of dialysis. Baba took his last breath at Vrindavan's Rama Krishna Mission Hospital on Saturday evening.
Born in Vrindavan's Purana Bajaja, Raya wali gali on 1st January 1967, Baba was the third among his four brothers and sisters. According to his old friend's accounts Baba was always keen on learning music. He was always devoted to Banke Bihari ji and used to sing bhajans since his childhood. Baba Rasika Pagal performed hundreds of devotional concerts. Most of the songs sung by him was composed by himself. His Bhajans were very popular among the youngsters.
Born to Shri Ram Singh and Smt. Bhonta, Baba lost his parents at an early age.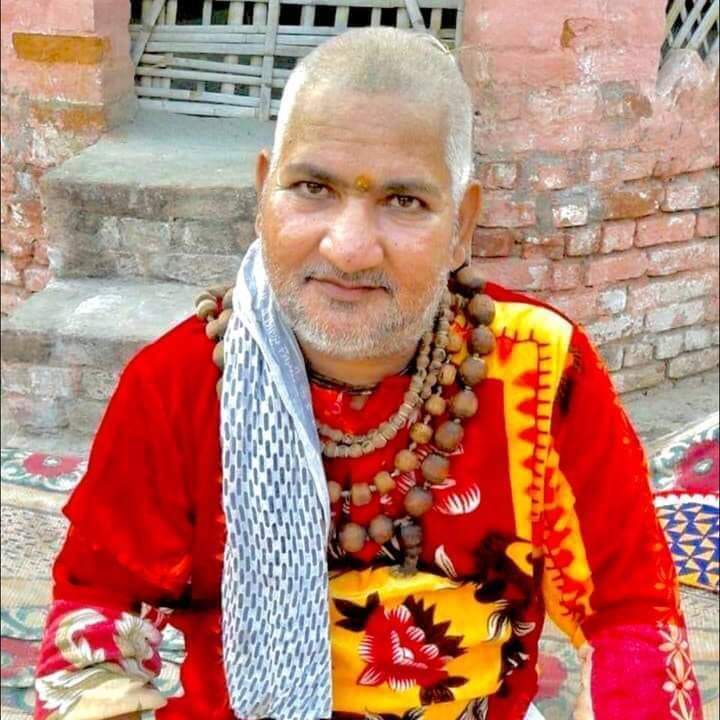 He grew up under the guidance of his older brother Chandan Singh, who happened to be his first guru in the field of music. Chandan Singh used to sell Kachodis to support his family and Baba helped his brother in his business. Chandan Singh was also a great artists who used to participate in Ramlilas and played the role of Bali, Hanuman and Ravan. He also practiced singing. Baba watched his brother participating in the theatres and practicing singing the devotional songs. He had also desire to learn music. Baba learned singing from his elder brother Chandan Singh.
Baba left home over some minor disagreement and dispute with his sister in law. He spent time pulling cycle rickshaw during his youth to earn his livelihood. Baba was never married and practiced celibacy rules in his life. While pulling the rickshaw he sang the devotional bhajans, and entertained his customers. In his free time, he used to sing the Sawaiya of Raskhan and the bhajan composed by himself standing outside the Banke Bihari temple.
Impressed by his singing, people began gathering around him and repeated the bhajans sung by him. Sometimes people offered him the money. It didn't go well with the people associated with the temple. They started objecting his singing standing outside Bihariji temple. They criticized people offering him the money. Baba was disappointed seeing some people's envy for him. This incidence became a turning point in his life. Baba decided to renounce and stopped touching the money.
He took initiation in Haridasi sampradaya and started singing in different places. His potential was noticed by some officer from the T – Series company, who gave him a break in his life by getting his songs recorded in T-Series music company. The cassettes were later released in the market. Several Bhajan singers have been benefitted practicing under Baba's guidance. They were also initiated by Baba. Chitra – Bichitra, Mohini Sharan are some of the famous names among Baba's disciples.