Yamuna Authority to Build Akshardham-like Krishnadham Temple
Yamuna Authority to Build Akshardham-like Krishnadham Temple on 100 Acres in Heritage City
2023.04.27 (Vrindavan Today News):  The Yamuna Authority (YEIDA) has announced the construction of a Greenfield Expressway and a grand temple on the banks of the Yamuna in the proposed Heritage City. The highlight of the city will be the Akshardham-like Krishnadham temple, which will have a 100-feet-tall statue of Lord Krishna.
The temple will be built on a sprawling 100-acre area and will feature an interactive cultural center and a market like Delhi Haat and Shilpgram, where tourists can find a wide range of local goods. The project will be completed in three phases, starting with the construction of a 6.8 kilometer greenfield expressway from the 77th kilometer of the Yamuna Expressway to reach Banke Bihari Mandir.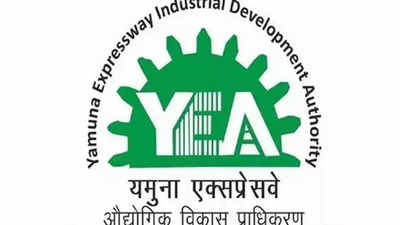 In the second phase, the Yamuna Authority will develop the Raya Urban Center on 9350 hectares of land, out of which a heritage city will be built on 1300 acres. The city will be developed 500 meters wide on one side of the expressway and 800 meters wide on the other side. A Shilpgram will be built on 70 acres of land, modeled on Udaipur, showcasing the crafts of the Braj region. Additionally, a 15.6-acre interactive cultural center inspired by the Kingdom of Dreams in Gurugram will also be built, depicting Krishna Leela.
The third phase of the project will include the development of institutional areas, an arts gallery, and a resort. The land use for this phase will include residential, professional, mixed land use, office, transport, recreational green, riverfront, and tourist zones.
The project will be developed on a public-private partnership (PPP) model, with the Yamuna Authority responsible for installing the expressway, temple, and Lord Krishna's statue. The DPR (Detailed Project Report) will be sent to the government for approval, following which tenders will be issued to select a developer company.
Speaking on the project, Arunveer Singh, CEO of Yamuna Authority, said, "A temple like Akshardham will be built here. The authority will construct the greenfield expressway and the temple itself. The rest of the project will be developed on PPP model."
Apart from the temple, the Heritage City will also have a Dhanvantari Dham, featuring five yoga centers spread across 20,000 square feet, along with a Naturopathy and Spiritual center, and other amenities for peace and tranquility.
The project is estimated to cost around Rs. 3,000 crore for the first phase, which is expected to be completed between 2024 and 2027, with the second phase scheduled for 2028-2031, and the third and final phase from 2032 to 2034.
The proposed city is expected to boost tourism in the region and will provide visitors with a glimpse of the rich cultural heritage of Braj.