200 crore worth Gobar Gas Plant to be established in Braj
2022.11.23 (Vrindavan Today News): The Adani Group will invest INR 200 crores to establish a Gobar Gas Plant at Mataji Goshala in Barsana.  The Gobar Gas plant will produce both gas and fertilizers.  Adani Group's Pijush Tripathi and the UP Chief Minister's advisor, Avnish Avasthi visited Barsana few days back. They participated in the foundation stone laying ceremony of the Gobar Gas Plant amid the Vedic chants in the august presence of Padmashree Saint Shri Ramesh Baba.
Ramesh Baba said that he was able to reach Barsana Dham only because of Radharani's mercy on him. He became emotional while remembering his late father, who happened to be a Gobhakt. He stated that he has not kept a single penny with him to date. Yet, crores of rupees are being spent in the service of the cows. He founded the Mataji Goushala in 1988, and has been serving the cows till then. Today, approximately 60 thousand cows have found a safe shelter in the Goshala. He said that Mataji Gaushala has set an example before the world how the Gau matas should be kept and served. .
UP State Government to assist establishing a Gaushala anywhere in the State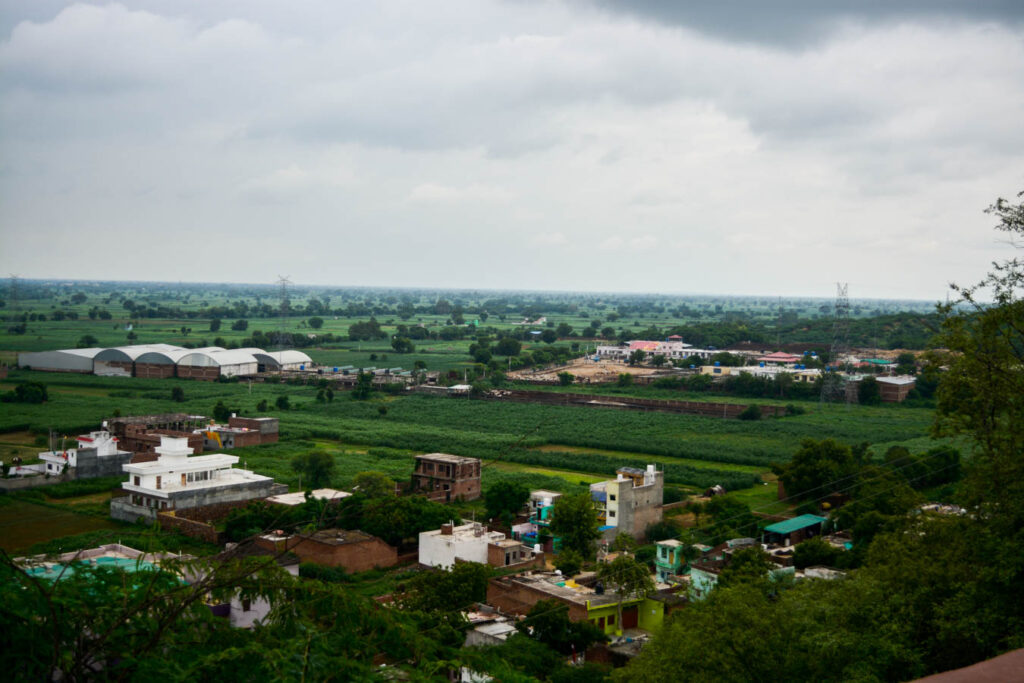 The Chief Minister's advisor, Avnish Awasthi stated that full cooperation would be extended by the State Government wherever the Goshalas are to be established. He said that it was a matter of great joy that the Foundation Stone Laying Ceremony of the Gobar Gas plant took place under the shelter of Saint Shri Ramesh Baba.He further said that the biggest Gobar Gas plant is already under construction. Both gas and fertilizers will be manufactured at this plant. The government will provide the best possible assistance wherever needed.
Adani Group's Pijush Tripathi stated that the complete budget of the Gobar Gas plant was approximately 200 crores. An average of 500 employees are expected to work here. Mataji Goshala has taken the resolution of taking care of 11 lakh cows in their Goshala. Goshalas are to be opened in Ayodhya, Kashi, and Prayag as well. Adani Group's Rajeev Garg, Sandeep Sidhappa, DM Pulkit Khare, and Vivek Gupta were also present during the inaugural event.