Banke Bihari Temple issues advisory for New Year holidays
More influx of tourists is expected this year
2022.12.20 (Vrindavan Today News): The Banke Bihari Temple issues advisory to the devotees that children, old people and sick must avoid visiting Vrindavan during the winter vacations beginning from 25th December. A huge rush of devotees and pilgrims are expected to visit Vrindavan between the Christmas and New Year.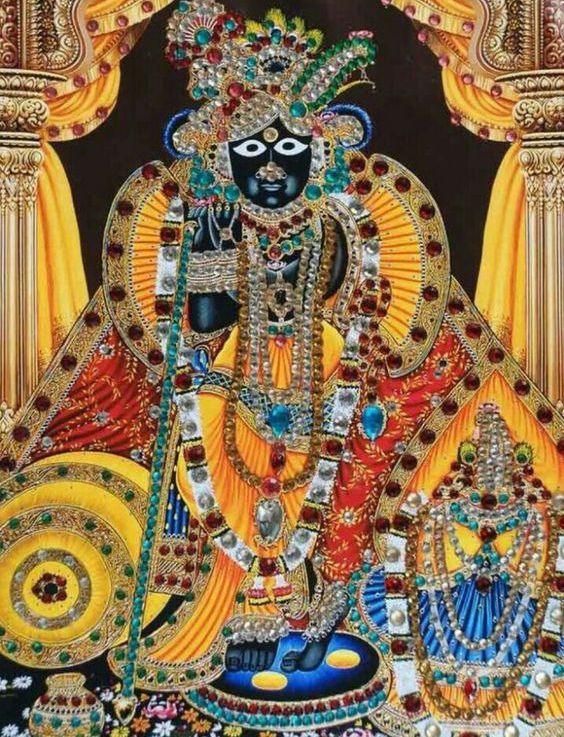 The influx in Vrindavan has been unusual in recent times. Evidently people want to start their new year on a religious note with a darshan of Banke Bihari ji and other temples. The Banke Bihari Temple witnesses a stampede like situation on every weekend and on the special occasions as the devotees and tourists pour in Vrindavan from the Delhi- NCR and the neighboring districts. It should be noted that two people died and seven injured during Mangala Aarati on Shri Krishna Janmashtami in this year.
All measures of crowd control have proved to be a failure in this temple. The District Administration and the temple management have been inefficient in controlling the crowd. Meanwhile, the Uttar Pradesh State Government has begun preparation to build a corridor for the ease of the devotees.
Munish Sharma, the manager of the Banke Bihari Temple issued the advisory that the temple will be overcrowded from the 25th December 2022 to 5th January, 2023. The children, old people and the sick must avoid visiting Vrindavan on these days. The advisory also suggests that people to be aware of the pickpockets. It says that the visitors should follow the route decided by the temple management and the District Administration. They should remove the shoes in their vehicles. If any suspicious article is seen, the police must be immediately informed. The temple administration has set up a 'Lost and Found' centre at the Banke Bihari Police Chowki.
The Hotels and guesthouses in Vrindavan are almost houseful as people have booked the rooms to stay here in the last week of the year and begin the New Year under the Divine Shelter.
"People will not wait for 25th December. We are expecting a huge rush from Delhi, Punjab, Haryana and neighboring Rajasthan and Madhya Pradesh from 23rd December itself, as it is Saturday", said Purushottam Sharma a local resident.