Braj seers welcome govt decision to form Purohit Kalyan Board
Chief minister Yogi Adityanath has also directed the formation of an online integrated temple information system within the next 100 days.
Vrindavan, 2022-04-25 (Vrindavan Today News): Saints and seers of Braj have welcomed the Uttar Pradesh Government's decision to form the 'Purohit Kalyan Board' for the welfare of elderly pujaris and sadhus in the state.
For the last many years, saints and seers of UP, including Mathura-Vrindavan have been raising the demand for a welfare scheme for the hitherto ignored priest community which is the backbone of prime religious centres in the state like Mathura-Vrindavan, Ayodhya, Kashi and others. They had apprised CM Yogi Adityanath of their long-standing demands in this regard during his visit to the Vrindavan Kumbh held last year.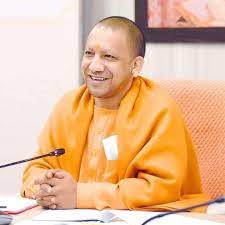 Independent seers as well as communities and organizations like Brajwasi Pandasabha, Brahman Mahasabha, Brahman Seva Sangh, Chatuh Sampradaya Virakt Vaishnav have expressed their gratitude to the CM while congratulating him on taking this very crucial decision.
Swami Maheshanand Saraswati said that "there are lakhs of saints and pujaris in the state of Uttar Pradesh. I would like to thank the CM for respecting their demand for the formation of a 'Kalyan Board' that can take care of their needs and problems."
"The formation of Kalyan Board will go a long way in making the lives of thousands of elderly priests and their families comfortable," added mandir sevayat Narendra Goswami while appreciating the Government's move.
Akhil Bhartiya Teerth Purohit Mahasangh's Brajmandal head Pandit Amit Bharadwaj thanked the CM in a tweet.
Fulfilling BJP's electoral promise in the inceptive period of his second consecutive term, Uttar Pradesh Chief Minister Yogi Adityanath passed the orders in a meeting of the council of ministers held recently. Details of the scheme, including the list of beneficiaries will be worked out soon.
Further, the CM also directed the formation of an online integrated temple information system within the next 100 days. This will include information about temples, their history, route map, etc., for the convenience of the devotees and tourists.
The decision was taken after carefully evaluating the action plan of the Charitable Affairs, Tourism, Culture and Language departments.
Yogi Adityanath also stressed upon the timely development of 12 identified tourist circuits in the state, namely, Ramayana Circuit, Buddhist Circuit, Spiritual Circuit, Shaktipeeth Circuit, Krishna/ Braj Circuit, Bundelkhand Circuit, Mahabharata Circuit, Sufi Circuit, Craft Circuit, Freedom Struggle Circuit, Jain Circuit, and Wildlife and Eco-Tourism Circuit.