City gets ready for grand Janmashtami Celebrations
Municipal Commissioner Shri Anunaya Jha chaired the meeting
Special focus on the Cleanliness to welcome the devotees visiting Vrindavan on this day.
The Ghats on Yamuna to be illuminated
2023.09.03 (Vrindavan Today News): Mathura, Vrindavan and the Braj region is known for Shri Krishna and His pastimes. Now this is the time to prepare for the celebrations on His birth day. Preparations are in full swing for the celebration of Shri Krishna Janmashtami, which falls on Thursday in this year. The celebration will transform the city into a new bride's look adorned with colorful decorations and depictions of Krishna's lilas along the temple routes.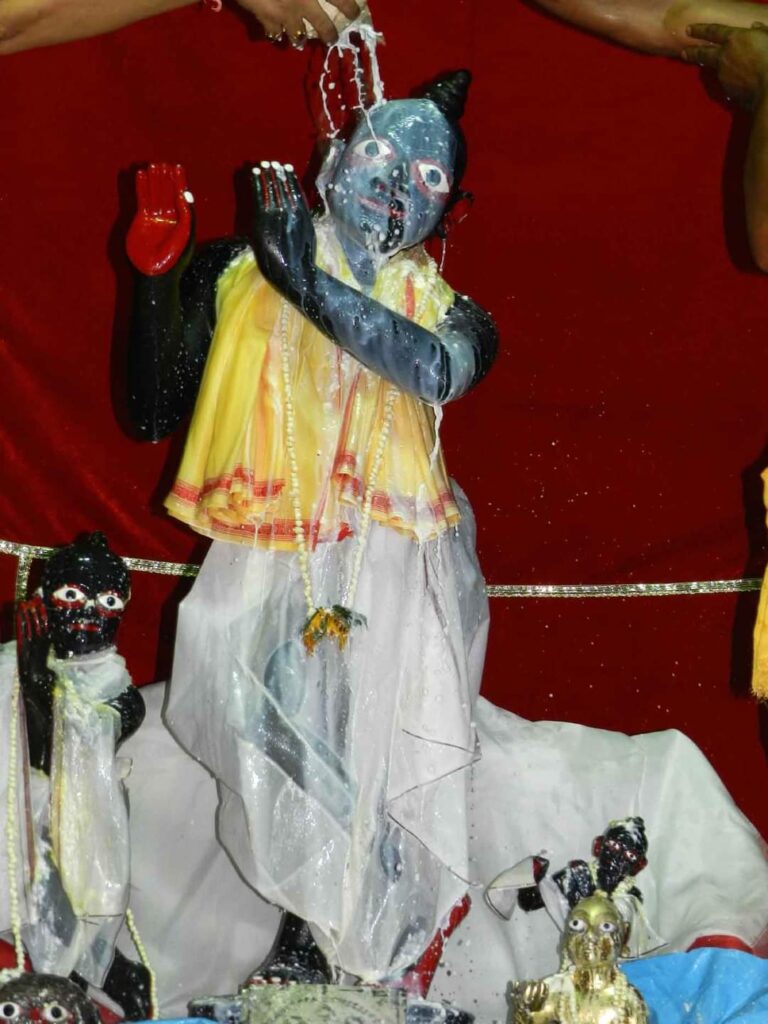 LED screens will be placed at various locations to manage the crowd at Banke Bihari Temple. A meeting was held at the Tourist Information Centre on Saturday for the arrangements of Janmashtami celebrations in Vrindavan. The Municipal Commissioner Shri Anunay Jha, instructed to install the LED screens at Vidya Peeth Chauraha, Harinikunj, Jugal Ghat, Snehi Bihari Temple, Jadun Parking, Ramanreti Police Chowki, and Kalidah. It should be noted that only the aarti will be shown on these screens, not the Lordship of Banke Bihari.
There was special focus on the cleanliness in the meeting, that insisted the maintenance around all the major temples of Vrindavan including the Sapta Devalaya Temples. The major approach roads to Vrindavan from Rangji temple to Pagal Baba Temple, Chhatikara to Ramanreti Roads will also remain clean.
The meeting also provided to make the arrangements of Water tankers and mobile toiletsalong the temple routes. Rain shelters at Atalla Chungi and Parashuram Park will be opened for the visitors for short stay.
All the ghats form Raman Reti to Cheer Ghat will be illuminated, and the entrance routes will be decorated. A Go-puja or cow worship ceremony will also be organized at Kanha Pashu Ashraya Sthal (the Government run Gaushala), inviting saints and social personalities.
The meeting was attended by senior officials, including the Additional Municipal Commissioner, Shri Kranti Shekhar Singh, Assistant Municipal Commissioner Lav Kush Gupta, Deputy Municipal Commissioner Shri Mayank Yadav and other department heads.