Cruise to sail on Yamuna from next year
Three Power Stations will be set up at Varaha Ghat, Swami Ghat and Thakurani Ghat
It will boost tourism and provide an alternate route for the pilgrims to reach the temples.
2022.10.13 (Vrindavan Today News): Cruise is expected to operate from Vrindavan to Gokul from next Year October. It will sail from Vrindavan's Varaha Ghat to Gokul's Thakurani Ghat via Vishram Ghat and Gokul Barrage in Mathura. The fares will be based on the class and type of the vessel chosen by the passengers.
On Wednesday, a presentation was given by the Inland Waterways before the District Authorities of Mathura. The meeting was chaired by UP Teerth Vikas Parishad Vice Chairman Shri Shailjakant Misra. The District Magistrate Shri Pulkit Khare, Municipal Commissioner Shri Anunaya Jha, UPBTVP CEO Shri Nagendra Pratap and several top Mathura District Authorities were present in the high level meeting.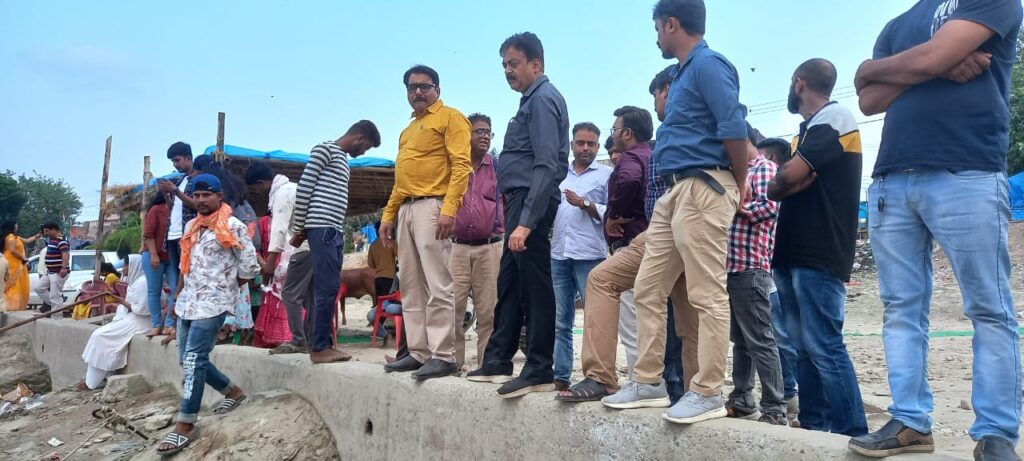 The DPR will be prepared in one month's time. It was told in the presentation that small and large cruise will operate between Vrindavan and Gokul. The tourists can visit the famous pilgrimage destinations easily by travelling on the cruise. The tourists can catch the cruise from Vrindavan's Jugal Ghat, Keshi Ghat, Devraha Baba Ghat, Pani Gaon turn; Kans Kila, Vishram Ghat, Dhruv Ghat, Sudarshan Ghat in Mathura; and Gokul Barrage, Vasudev Vatika in Gokul. Three power stations will be set up at Varah Ghat in Vrindavan, Swami Ghat in Mathura and Thakurani Ghat in Gokul.
VAPCOS Limited Co. has begun to prepare a DPR to conduct the operation of the cruise traffic on Yamuna. The draft DPR will be prepared in a month's time. If everything goes well the Cruise will start operating from next October. A trial run for the operation will be conducted before it actually starts operating. The Centre will provide two big cruises with a hundred seating capacity. Other small steamers will also run on PPP model.
The experience of travelling via cruise will lure tourists visiting Agra to visit Mathura – Vrindavan also. The Central Government is identifying avenues to promote inland navigation, river cruise tourism and construction of suitable terminals.