(Navratri Special Day-4): Yogmaya & Mansa Devi of Aatas village
2022.04.05 (Vrindavan Today News Service): April 2 to 10, 2022 India is celebrating the festival of Chaitra Navaratri – the nine nights dedicated to Devi. Like everything else, Navratri in Braj is also subsumed in Krishna Bhakti, whether through the worship and contemplation of Radha and her ashtasakhis or through the nine manifestations of Devi associated with Krishna lilas in various forms and names. Everyday during 'Navratri' our articles will take readers on the trail of Braj's own shakti peethas – the nine energy centers dedicated to celebrating the feminine. On the fourth day of Navratri, we pay our obeisance to Shri Devi Yogmaya of Devi Atas village of Vrindavan.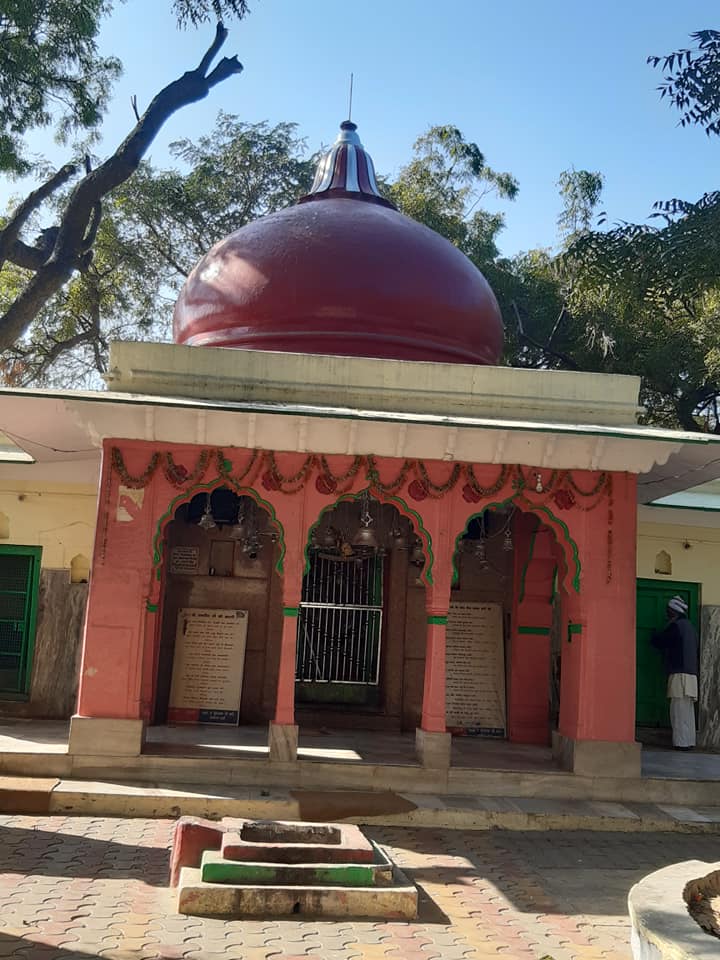 The tenth canto of Shrimad Bhagavatam tells the story of Devi Yogamaya. After transferring Krishna to the protection of Nanda and Yashoda in Gokul, Vasudev brought back their girl child in place of him to the prison. Overcome by fear and ignorance, the demonic Kamsa paid no heed to the fact that according to the prophecy Devaki and Vasudev's eighth son would kill him. He pledged to kill them all, girl or boy.
When he came to know that Devaki had given birth to her eighth child, he attempted to kill it as well. But as soon as he lifted the baby in his arms, she leapt into the sky, and revealed her form as Devi Ashtabhuja (Goddess with eight hands). With a roaring laugh she warned Kamsa once again of his impending end.
The Shrimad Bhagavatam further mentions that after speaking thus to Kamsa, the goddess appeared in places as distant as Varanasi, and became celebrated by different names such as Annapurna, Durga, Kali and Bhadra. One of these places is Sunrakh in Vrindavan where she is known as Devi Aatas after her roaring laugh or 'attahas'.