Earth Day: Mathura's green cover grows 3% despite extensive tree plantation drives
A record 96 lakh trees were planted in Mathura district from 2016 to 2021 which is equivalent of a forest.
Vrindavan, 2022-04-22 (Vrindavan Today News): Despite five years of extensive tree plantation, the forest cover in the district has increased by a meagre 3%, revealed the third party survey that is conducted once every two years.
A record 96 lakh trees were planted in Mathura district from 2016 to 2021 which is equivalent of a forest. The numbers have been consistently growing every year: 4 lakh in 2016, 5 lakh in 2017, 7 lakh in 2018, 21.5 lakh in 2019, 26.5 lakh in 2020 and 32 lakh in 2021. The target for this year is higher than 2021.
Geo tagging used to track the growth of trees planted in the last three years showed that nearly 20% of them died due to lack of care. According to the forest department close to 10-15% of them died in the sapling stage itself. 4-5% loss happened despite continuous efforts to replace the dead saplings. Forest officials, however, said that the progress is satisfactory.
5 ranges, 1400 hectares of reserved and protected forest area
The district of Mathura with its 2541894 population as per the 2011 census has nearly 1400 hectares of reserved and protected forest land across 50 divisions/areas and 5 forest ranges. The Govardhan forest range has 213 hectares of reserved and protected forest area, Kosi Kala 403, Baldeo 255, Mathura 364 and Maat has 223 hectares.
Every year huge sums of money are allocated and spent on tree plantation in these areas but the results are not proportional to the human and capital resources spent on it.
Last October, the UP Braj Teerth Vikas Parishad (UPBTVP) embarked on a praiseworthy project to ornament the bare crest of Giriraj Parvat in Govardhan with Dhau Trees (Anogeissus pendula or Axle Wood Tree). The initiative, which will be executed in collaboration with the forest department, is unique for it prioritizes protecting existing Dhau plants and assisting them to grow into trees, over planting new ones.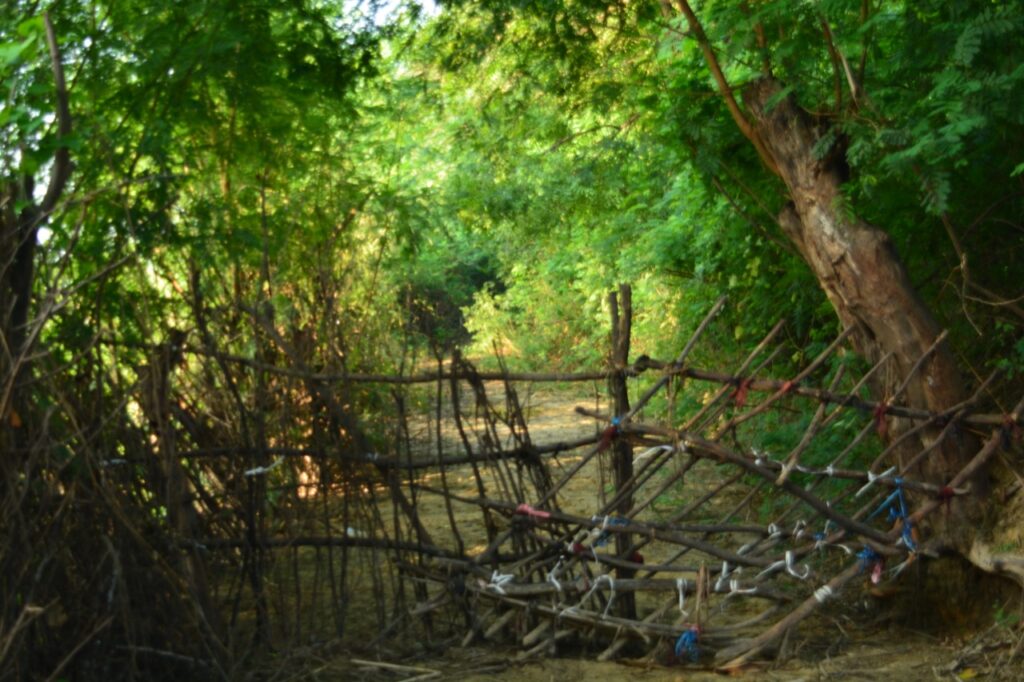 BTVP has chalked out a plan to irrigate the peak of the mountain so that the doughty Dhau can have its fair and well-deserved chance at life and Giriraj ji's service. The project covering 100 hectares of land will involve the installation of a sprinkler system and a 3km-long pipeline to arrange fresh water for irrigation because the water available in the region is salty and hence unfit for irrigation. It is estimated to cost Rs. 3cr.
In September 2021, Mathura Vrindavan Development Authority (MVDA) had announced another project to set up a nursery to nurture traditional plants belonging to the Krishna era. Municipal Corporation has allotted 400 sq. km. of land in Mathura's Jaisinghpura for this purpose to the MVDA. The nursery will raise saplings of trees such as Krishna Bargad, Kadamb, Paagad, Peepal, Khinni, Arjun, Neem and Jamun that once dotted Shri Krishna's land of birth, but are today, becoming a rarity in the city area.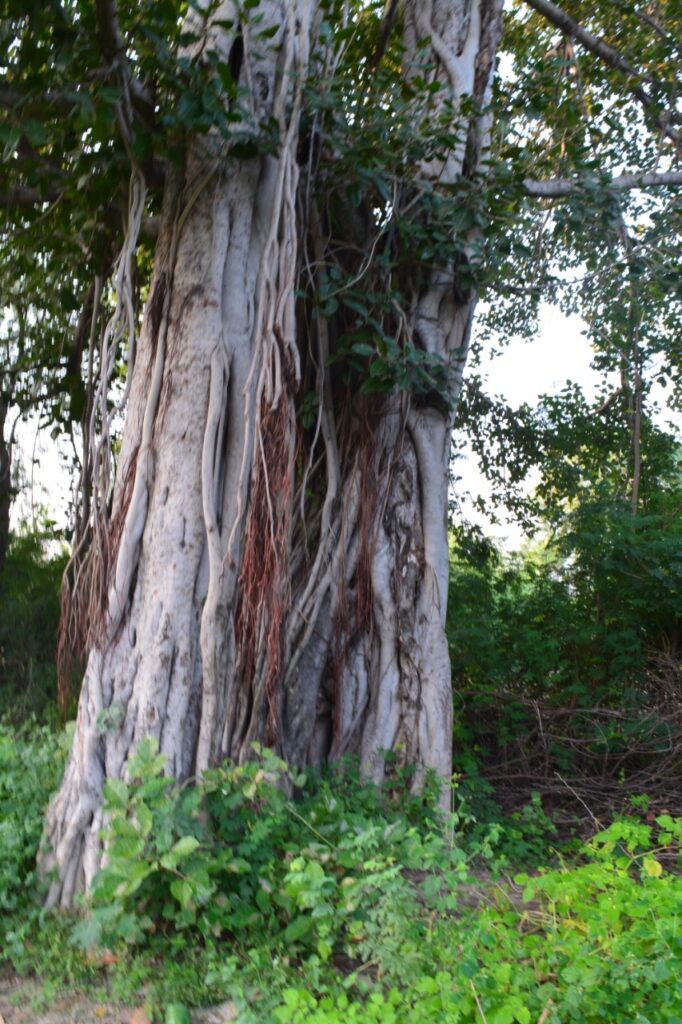 Braj's heritage trees cry for attention
Following administrative orders, the Forest Department had identified 32, over 100-yr-old trees as being in need of protection in the district of Mathura. The project has been in the works for over two years now. Even after months of submitting the list to the concerned authorities, there has been a lack of concrete action in this regard.
As part of Braj's environmental heritage, these trees hold immense religious and historical significance, yet the administration has had a nonchalant attitude towards their conservation. Standing on precariously hollow trunks and foundations they are most vulnerable to nature's fury. Giver their age, many of them are in a near decrepit state.